Cloud Computing and Mobile Devices at the BlackBerry Developer Conference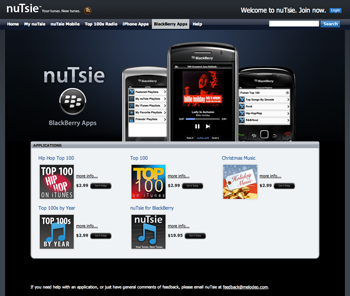 AWS user Bob Wise (VP of Engineering for Melodeo, producer of nuTsie) asked me to pass along some information about his upcoming session at the BlackBerry Developer Conference (November 9-12 in San Francisco).
Here's the scoop:
Developers who want to build scalable, cost-effective cloud-based solutions will be interested in this session. Learn about Melodeo's client/server technical architecture which runs entirely on Amazon's AWS cloud computing platform. Since Melodeo's service with nuTsie streams media and is a large-scale service, well also cover scaling and redundancy. Technical challenges will be discussed, as well as what was gained and lost during the transition.
Bob's session will take place on Wednesday, November 11th at 9:45 AM.
— Jeff;