Jets3t Cockpit
The Jets3t Cockpit is a graphical Java application for viewing and modifying the contents of an Amazon S3 account. Using the Applet, it is very easy to view the objects and buckets in the S3 account, upload new data to S3, and to download existing data to the desktop. Here's what it looks like: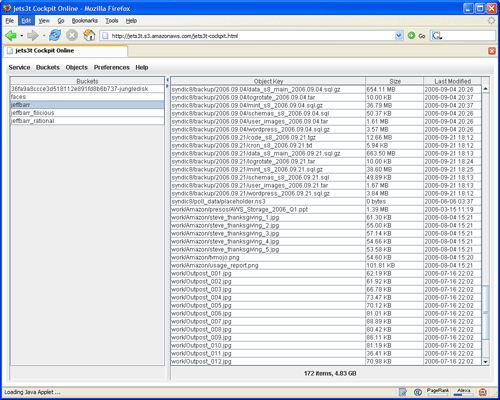 There's full access to the properties of buckets and objects: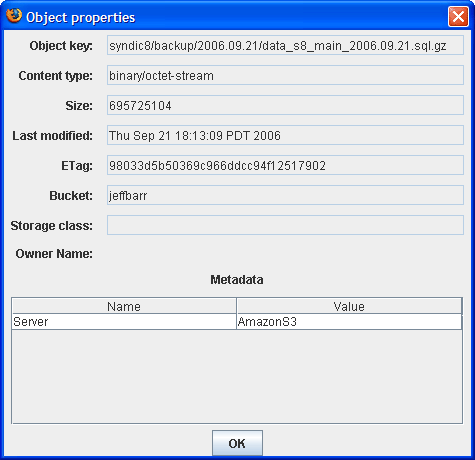 You can also create regular URLs, time-limited URLs, and BitTorrent URLs for any object. You can manage multiple S3 accounts, and you can even password-protect the login information stored locally for each account. If that's not enough there are also compression and encryption options.
This tool is part of the Jets3t project, which aims to provide a toolkit to simplify programmatic access to data stored in Amazon S3.
— Jeff;