Mobile Trading Platform on AWS
AWS is not only a rich platform to build products and solutions but also a platform to build specialized platforms. The inherent flexibility of the AWS cloud enables businesses to use it as a platform in a variety of different ways. Some of these platforms are highlighted in my blog post titled The Cloud as a Platform for Platforms.
One such platform which is gaining a lot of steam in financial services industry is MarketSimplified. They provide a mobile trading platform on the top of AWS and specialize in making online brokerages fully mobile.
Customers of MarketSimplified not only get powerful features of the MarketSimplified Platform such as cross-device compatibility, support for multiple mobile OS, manageability, and on-demand analytics of transactions but also the scalability, elasticity and reliability of the AWS cloud. All this with no upfront capital expenditure or mobile application development overhead. Their SaaS Middleware platform combines the power of mobile and cloud computing.
So far, they are touting 11M+ Messages, and over $1B in Trade Value processed. They have powered mobile applications provided by TD Ameritrade, ChoiceTrade, IIFL, FXCM, OptionsXpress, PFGBEST, and tradeMonster.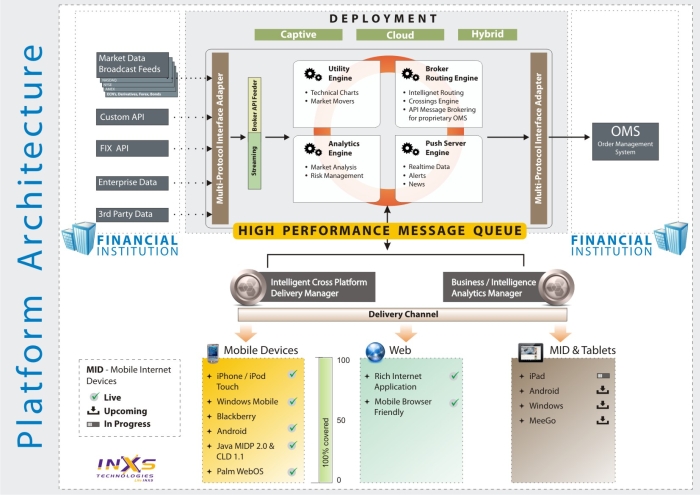 If you would like to know more about them and their technology and how they leverage the AWS cloud, you can read our case study or meet them personally at SIFMA's 30th Annual Financial Services Technology Expo.
— Jinesh