Pre-Weekend Link Frenzy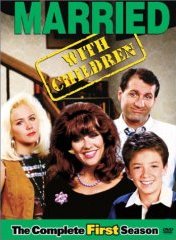 My wife's out of town and the kids are at a high school football game, so I'll just blog a few things before stepping away from the keyboard for a bit:
Amazon S3 storage tool filicio.us now offers a choice of payment models, simple (pay them) and advanced (pay Amazon).
E41ST is a unique Flash-based interface to the Amazon product catalog.
Brian Swan and Craig Noeldner of the Developer Relations team wrote a really good article on Generating RSS with XSLT and Amazon ECS.
Jesse Andrews talks about Exploring EC2, in step-by-step fashion.
Speaking of EC2, one grateful developer supplied the entire Developer Relations Team with pizza last week!
Andy Piper wrote a report on my visit to IBM Hursley, as did Roo Reynolds. Hursley is a very quaint little town and I wish I had been able to spend more time there.
Jeremy Muhlich sent me a pointer to the Duplicity backup tool. This tool uses the venerable rsync algorithm to do full or incremental backups to a number of different destinations, including Amazon S3.
We've got a new evangelist in Japan! Emerson Mills recently joined the Developer Relations team after working in several other parts of Amazon.jp. He'll be contributing to the Japanese counterpart to this blog.
And that's about all for this week.
— Jeff;
PS – I hope that you enjoy the little visual puns that I sometimes use to spice up this blog. If you don't see the connection between the first sentence of this post and the linked DVD collection, you haven't watched nearly enough TV.
Modified 2/11/2021 – In an effort to ensure a great experience, expired links in this post have been updated or removed from the original post.