SimpleDB Developer's Brown Bag

You are invited to join the Amazon SimpleDB team on Tuesday, January 20, 2009 at 9am PST for the first session of our new Developers Brown Bag. During these once monthly webinar sessions, developers will hear from the technical experts behind SimpleDB, and have the opportunity to engage in live Q&A.
Interested developers may register by emailing simpledb-developer-brownbag@amazon.com. Please include name & AWS Account ID. Here's where to find your AWS Account ID (that's not my real ID so don't try anything funny):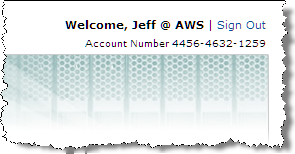 In addition, developers are encouraged to pre-submit any questions they may have, to allow for a more thorough response during the live webinar. For those struggling with the development of a new application, sample code and a description of the intended application may also be submitted for review and discussion.
The team is looking forward to speaking with developers on the 20th.
— Jeff;