Submission Period for AWS Start-Up Challenge Extended to September 25th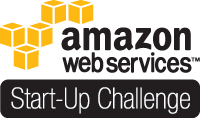 We've extended the submission deadline for the AWS Start-Up Challenge to September 25th, 2009! A number of potential entrants in Europe asked for "just a little more time" and we're happy to oblige them.
As noted previously, entrepreneurs in the United States, United Kingdom, Germany, and Israel can enter to win $50,000 in cash, another $50,000 in AWS usage credits, mentoring from AWS experts, and a year's worth of AWS Gold support.
I'm looking forward to participating in the judging. I always enjoying studying each of the entries and really appreciate the diversity nature of the applications and the intensity and creativity of the applicants.
— Jeff;
PS – I'm just one of several judges, so don't bother trying to bribe me with chocolate.