Amazon Alexa Audio migrates business intelligence to Amazon QuickSight for faster performance
The Amazon Alexa Audio Data & Insights (AUDI) team strives to make business intelligence (BI) accessible for engineers across Amazon Alexa Audio. Amazon Alexa Audio helps you stay entertained with your favorite music, podcasts, books, and radio from providers such as Amazon Music, Spotify, and iHeart Radio. The AUDI team manages dashboards and reports to help Amazon Alexa Audio teams pull metrics, derive insights, and perform deep-dive analyses. To support the performance of business-critical activities, the team sought a fast, high-performing BI solution so that it could improve the user experience.
The AUDI team turned to AWS and migrated its dashboards to Amazon QuickSight, a fully managed, cloud-native BI service powered by machine learning. By moving its dashboards to QuickSight, the AUDI team reduced load times by a factor of 25, from 2–5 minutes to only 5–10 seconds. This has made it simpler than ever for Amazon Alexa Audio to quickly harness BI insights.
"Our users were blown away at how fast Amazon QuickSight loaded our dashboards," says Kani Singaravel, BI manager at Amazon Alexa Audio. "It's pretty sleek and very simple to use, which is why we love it."
Delivering BI insights across Amazon Alexa
The AUDI team delivers nimble BI insights for the Amazon Alexa Audio organization, harnessing data to generate weekly, monthly, quarterly, and exception-based business reports. To support the needs of the users who rely on the BI service, the AUDI team needed a faster, higher-performing solution. Previously, it would take several minutes to load dashboards and view insights, and Amazon Alexa Audio teams required lower latency to perform their important work.
After recognizing these challenges, the AUDI team began to explore advanced BI options on AWS.
"We chose to migrate to AWS after we received a lot of complaints about latency," says Weijia Shou, BI engineer at Amazon Alexa Audio. "This decision also aligned well with our usage of other AWS tools."
In February 2022, with the goal of quickly accessing key insights, the team chose Amazon QuickSight as its preferred BI service and began to migrate its dashboards.
Reducing costs and latency on Amazon QuickSight
From research to launch, the AUDI team's first dashboard migration took 2 months to complete. As of July 2022, it has migrated more than 10 dashboards to Amazon QuickSight.
"The first dashboard that we migrated was the Alexa Audio Summary Trend dashboard, which covers more than 80% of the use cases in our organization," Shou says. "After that pilot migration, we saw a great improvement on latency from our dashboard."
The team saw a more than 25-times improvement in latency, reducing dashboard loading times from 2–5 minutes to only 5–10 seconds.
To achieve this acceleration in performance, the AUDI team took advantage of the Super-fast, Parallel, In-Memory Calculation Engine (SPICE) in-memory data store in Amazon QuickSight. SPICE is a purpose-built query engine that offers consistently fast performance and automatically scales to meet high concurrency needs during peak periods, such as weekday mornings or end-of-month reporting cycles. When data is imported into SPICE, it's converted into a highly optimized, proprietary format. Dashboard queries are then powered by SPICE, providing fast performance for dashboard users across Amazon Alexa Audio and shielding the underlying data source from the intensity of traffic generated by interactive dashboard queries. SPICE data can be refreshed on a schedule or by one-time API calls.
On Amazon QuickSight, the AUDI team has vastly accelerated its querying time for the BI service, which is used by over 300 employees. "The new dashboard is much faster, so we can quickly understand how we're tracking against our goals and key engagement metrics," says Blake N., Senior Product Manager at Amazon Alexa International. In addition to improving speed and performance, the AUDI team has also reduced its expenses. Because Amazon QuickSight has a pay-as-you-go pricing structure, it's much more cost effective than other BI tools on the market.
Accelerating data-driven decision-making on AWS
By migrating BI dashboards to Amazon QuickSight, the AUDI team has made it simpler and faster for hundreds of Amazon Alexa Audio engineers to access the information that they need to make critical decisions in their roles. In the future, the team will continue the migration, and plans to build new dashboards on Amazon QuickSight as it launches innovative new features and services.
"Amazon QuickSight has been a critical migration for our business," says LeAnn Lorbiecki, senior manager at Amazon Alexa Audio. "Previously, the latency made our dashboards unusable and challenged our ability to make data-driven decisions quickly on behalf of our customers, products, and overall business. The work on this migration was an incredible team effort with returns seen very quickly."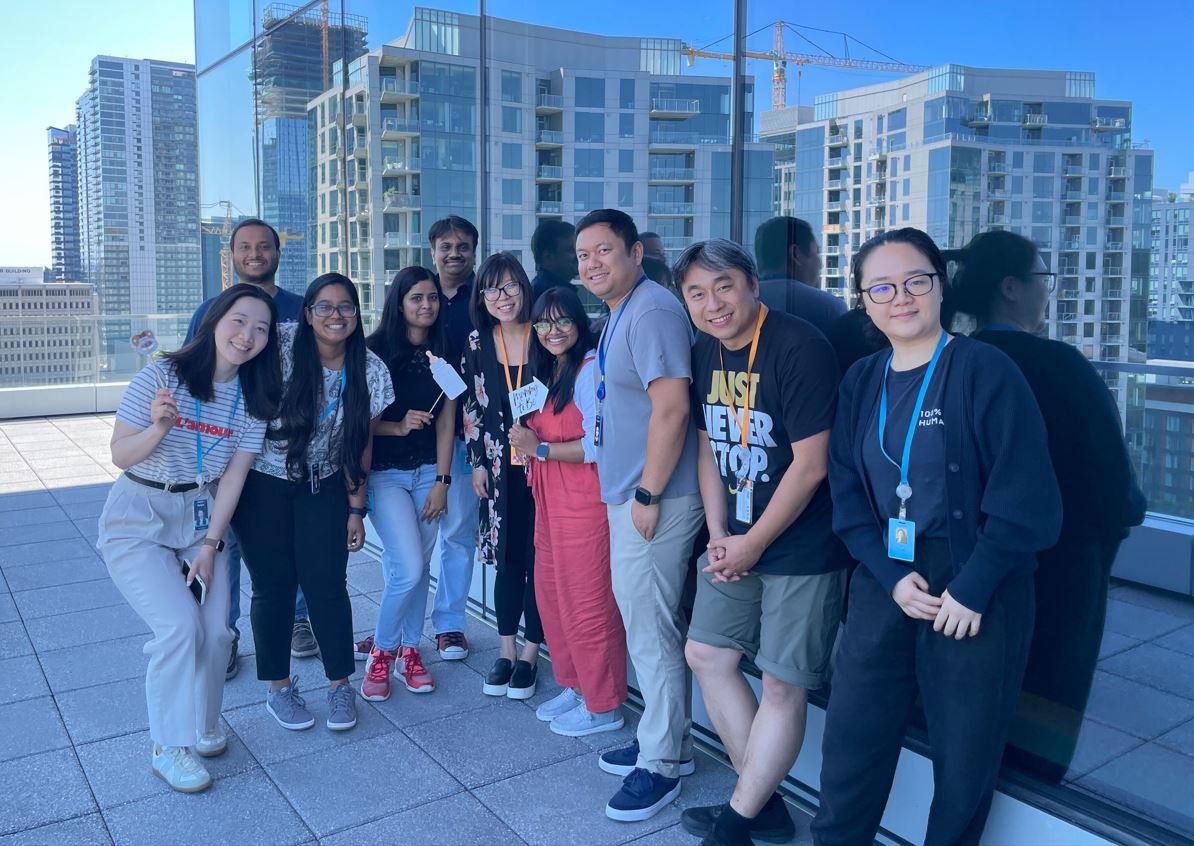 ---
About the authors
Weijia Shou is a Business Intelligence Engineer II at Amazon Alexa Audio Data & Insights team. She led the Alexa Audio migration of reporting dashboards to AWS QuickSight. Weijia is passionate about building scalable solutions and tools to accelerate data-driven decision making.
Kani Singaravel is a Business Intelligence Manager at Alexa Audio, where she enjoys working with the team to solve customer problems and challenges using data analytics.