AWS Training and Certification always available to you
For years, AWS Training and Certification has offered free, on-demand courses, as well as live in-person and virtual classes, to help you and your team learn new cloud skills and services when and where it's convenient for you. AWS digital and virtual classroom trainings are an ideal way for learners who are unable to travel or prefer to take AWS training online. Additionally, we now offer the ability to take all AWS Certification exams via online remote proctoring. This means you can schedule and take your exam from the comfort of your home, or any private space. Our virtual and digital options are always available to you and your team.
Learn at your own pace with free digital training
Free, on-demand digital training is available where and when you want to learn. Our portfolio of 500+ (and growing!) courses cover all AWS services and solutions, and are designed to be consumed by anyone around the globe, at their pace, and at various skill levels. Digital training allows you and your team to develop skills and knowledge for any of the AWS domains, from machine learning, to networking, security, and more, with short videos. We have the training to meet the needs of various knowledge and skill levels, whether you're just starting to learn about the AWS Cloud, or have been working on it for years. Our courses are developed by AWS experts and our trainers are all AWS Certified.
AWS Cloud Practitioner Essentials continues to be our most popular digital course, and is designed for individuals and teams in both IT and non-IT roles. It provides learners with a foundational understanding of the AWS Cloud, including an overview of cloud concepts, AWS services, security, architecture, pricing, and support, and helps learners prepare for the AWS Certified Cloud Practitioner exam.
Explore our Learning Library to get started with digital trainings.
Deepen learning with an instructor-led class
AWS instructor-led training goes beyond theory to address real-life use cases and contexts, and allows participants to practice skills in a sandbox environment. In a classroom setting, you can ask questions and get on-the-spot, practical help from an AWS Accredited Instructor. Classes are available across the globe through either AWS or our network of APN Training Partners. Currently, all AWS classroom trainings are being delivered virtually so you can attend in a location that's convenient to you while still engaging live with an instructor and peers. Check out our broad selection of virtual class options.
Follow learning paths to advance your skills
To help you maximize your professional cloud skills goals, we offer prescriptive learning paths to help you advance your cloud skills. Learning Paths are designed to help you build skills by role, such as Solutions Architect or Developer, or by solutions area, like Security or Machine Learning. We also have specialized learning paths for APN Partners, such as AWS Professional Services. Each path recommended a collection of digital and classroom courses to help you advance your skills, and many include recommended AWS Certifications. You can also leverage the AWS Ramp-Up Guides, which outline the free digital training, classroom courses, videos, whitepapers, certifications, and other information to help you build your AWS Cloud knowledge.
Validate your cloud skills with AWS Certification
We offer industry-recognized AWS Certification exams in 12 role- and solution-specific areas. Each exam validates your expertise and knowledge in the given domain. All 12 AWS Certification exams are available to take via online remote proctoring, from the comfort of your home or a private space of your choosing. Additionally, we offer certification exam prep resources, including free digital Exam Readiness courses, sample questions, and practice exams. We hope you'll agree it's now easier than ever to show your cloud skills are backed by an AWS Certification.
No matter how, when, or where you want to explore new opportunities for personal development or organizational digital transformation, our focus is on helping you achieve success through AWS. Our training and certification resources are always available to help you unlock new technologies and skill sets.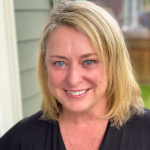 Maureen Lonergan is Director of Training and Certification for Amazon Web Services (AWS), where she leads a team committed to training diverse cloud builders of today and tomorrow. Maureen helps AWS customers, partners, and employees to gain the skills and knowledge to realize their cloud goals in the age of digital transformation.