Increase customer satisfaction with conversational AI interfaces
Streamline self-service processes and reduce operational costs through chatbots and virtual assistants
Conversational AI interfaces add human-like conversation capabilities to your business applications by combining different natural language technologies like natural language processing (NLP), natural language understanding (NLU) and natual language generation (NLG). Conversational interfaces continue to grow as one of the preferred ways for users to interact with businesses. Covid-19 has further accelerated the adoption of these interfaces given social distancing rules and shelter in place orders. Enterprises are developing conversational interfaces to engage with users in new ways like interactive chatbots or virtual assistants capable of understanding customer needs, gathering required user information, and integrating back-end services to complete the required task.
With Amazon's Conversational AI (CAI) solutions, enterprises can use AWS AI Services or leverage AWS Partners' expertise to build highly effective chatbot and voice experiences, increase user satisfaction, reduce operational costs, and streamline business processes - all while speeding up time-to-market.

Benefits
Enable new ways of engagement
Conversational AI allows you to engage with your customers in entirely new engaging ways like chatbots, voice assistants, interactive information kiosks and more across a variety of communication channels.

Increase customer satisfaction
Conversational AI interfaces provide omnichannel, self-service capabilities to customers 24/7. They can complete high-frequency tasks, provide and gather information faster and more conveniently for users.

Reduce operational costs
Conversational AI interfaces help deflect calls and reduce time-consuming interactions. In addition, they can streamline business processes by connecting with different back-end systems to complete the required tasks.

Streamline business processes
Conversational AI interfaces like chatbots and virtual assistants can help enterprises achieve their business goals faster and more efficiently. For example, enabling users to onboard faster, or book an appointment through a conversational interface.

Customer stories
Ryanair improves customer support using Amazon Lex
Using Amazon Lex and Amazon SageMaker, Ryanair built a chatbot that improves its customer support experience and helps customers find answers to their questions quickly and easily.
Read the case study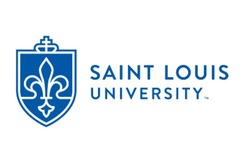 Saint Louis University Creates Chatbot Platform for Students
Saint Louis University (SLU) worked with AWS Professional Services on building a chatbot platform to improve student productivity and campus engagement. With the AskSLU chatbot, students are able to ask hundreds of questions about the university through a variety of modes—such as the SLU website, text message, and Amazon Echo devices across campus—and get the same response.

Read the case study
MetroPlusHealth
When the COVID-19 pandemic reached New York City in March 2020, Manhattan-based nonprofit insurer MetroPlusHealth and its more than 570,000 members found themselves in one of the epicenters. In partnership with AWS they used Amazon Lex to develop a chatbot that interacted with 54,000 members in the space of just 3 weeks, connecting New Yorkers with resources that addressed their physical, social, and emotional needs.

Read the case study
Use case categories
Informational
Provide information to customers through chatbots and voice assistants. For example, checking order status. These tend to be high volume, low complexity tasks.

Data capture
Gather information from a user through a conversational interface. For example, on-boarding a new account, or booking an appointment.

Transactional
Enable customers to complete a transaction via conversational AI. For example, transferring money or ordering a product or service.

Proactive
Prompt the user with help, based on usage behavior through conversational AI. For example, helping a user who is having difficulty filling out a form.

Ready to get started?

Contact us
Contact us for more information on AWS AI and Machine Learning solutions for Conversational AI solutions

Contact us

Find a Partner
Learn more about AWS CAI technology and consulting partners

Get started

Do it yourself
Use Amazon Lex or leverage the QnABot on AWS solution to deploy your own multi-channel, multi-language conversational interface

Learn more