Amazon Personalize
Real-time personalization and recommendation, based on the same technology used at Amazon.com
Amazon Personalize is a machine learning service that makes it easy for developers to create individualized recommendations for customers using their applications.
Machine learning is being increasingly used to improve customer engagement by powering personalized product and content recommendations, tailored search results, and targeted marketing promotions. However, developing the machine-learning capabilities necessary to produce these sophisticated recommendation systems has been beyond the reach of most organizations today due to the complexity. Amazon Personalize allows developers with no prior machine learning experience to easily build sophisticated personalization capabilities into their applications, using machine learning technology perfected from years of use on Amazon.com.
With Amazon Personalize, you provide an activity stream from your application – clicks, page views, signups, purchases, and so forth – as well as an inventory of the items you want to recommend, such as articles, products, videos, or music. You can also choose to provide Amazon Personalize with additional demographic information from your users such as age, or geographic location. Amazon Personalize will process and examine the data, identify what is meaningful, select the right algorithms, and train and optimize a personalization model that is customized for your data. All data analyzed by Amazon Personalize is kept private and secure, and only used for your customized recommendations. You can start serving personalized recommendations via a simple API call. You pay only for what you use, and there are no minimum fees and no upfront commitments.
Amazon Personalize is like having your own Amazon.com machine learning personalization team at your disposal, 24 hours a day.

Benefits
Create high-quality recommendations
Delivering personalization to individuals at scale requires a combination of the right data and the right technology. The algorithms used by Amazon Personalize are designed to overcome common problems when creating custom recommendations – such as new users with no data, popularity biases, and evolving intent of users – to deliver high-quality recommendations that respond to specific needs, preferences, and behavior of your users.
Own the moment with real-time recommendations
Timing is everything. If a customer has spent time browsing products on your site, you need to understand what they're looking for and respond with the right recommendations before they move on to another site. Amazon Personalize can blend real-time user activity data with existing user profile and product information to identify the right product recommendations for your users at that moment. With Amazon Personalize you can also easily add real-time personalization to your applications, to surface the most relevant video or article to a user.

Personalize every touchpoint along the user journey
Amazon Personalize enables companies to provide a cohesive and unique experience for every user across all channels and devices. Personalized recommendations from the model can be easily integrated into websites, mobile apps, or content management and email marketing systems, via a simple API call. Everything from on-site search, product sorting, recommendations and offers and can be tailored to individual users.

Deliver personalization within days, not months
With Amazon Personalize, you can generate a custom personalization model in just a few clicks. Amazon Personalize automates and accelerates the complex machine learning tasks required to build, train, tune, and deploy a personalization model – so you can start delivering relevant experiences for your users quickly.

How it works
Use cases
Personalized recommendations
Product and content recommendations tailored to a user's profile and habits are more likely to result in a conversion. Rather than providing a single, uniform experience, Amazon Personalize can help applications and websites tailor content to a user's behavior, history, and preferences, boosting engagement and satisfaction. For example, a video streaming website can help users discover additional shows that they may be interested in by providing recommendations on the home screen based on past viewing habits and demographics. Once users begin to drill down into individual programs, similar content within the same genre that they may be interested in can be also be displayed.

Personalized search
Many online users are frustrated by irrelevant search results and the inability to find the specific item they're looking for. For an optimal user experience, search results should consider each user's preferences and intent to surface products that are relevant to the individual, not just to the search term. Amazon Personalize can improve site search results for individual users by reranking search results using the behavioral data from past application interactions for that user. For example, an ecommerce retailer can personalize search results — leveraging a shopper's recent views, purchase history, and preferences to boost product discovery and customer satisfaction.

Personalized notifications
Marketing promotions based on a user's behavior are more likely to convert because they align to their interests and context. Amazon Personalize helps ensure that each user receives the most relevant marketing communication, so you can better reach them with the right message at the right time. For example, a retailer can use Amazon Personalize to select the most appropriate mobile app notification to send based on a user's location, buying habits, and discount amounts that have previously driven them to act rather than simply sending a generic promotion and hoping for the best.

Customer and partner success
Yamaha Corporation of America (YCA) offers a large assortment of high-quality musical instruments and audio products to U.S. customers. Their products include Keyboard, Guitar, Winds and Strings, Percussion, Professional Audio and Consumer Audio.
"Amazon Personalize saves us up to 60% of the time needed to set up and tune the infrastructure and algorithms for our machine learning models when compared to building and configuring the environment on our own. It is ideal for both small developer teams who are trying to build the case for ML and large teams who are trying to iterate rapidly at reasonable cost. Even better, we expect Amazon Personalize to be more accurate than other recommender systems, allowing us to delight our customers with highly personalized product suggestions during their shopping experience, which we believe will increase our average order value and the total number of orders."
Ishwar Bharbhari, Director of Information Technology, Yamaha Corporation of America

---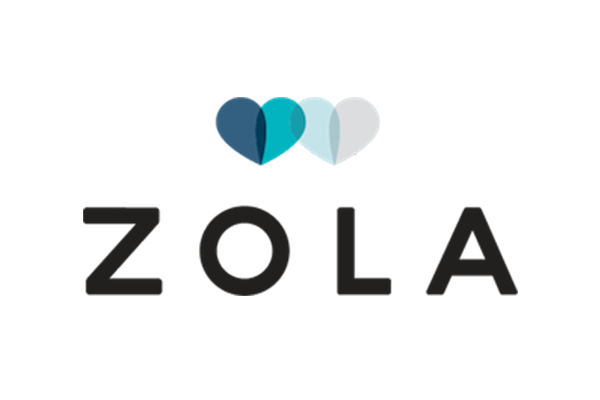 Zola is the fastest growing wedding company in the country using design and technology to create the easiest wedding planning and registry experience for couples getting married today.
"Wedding planning isn't easy. We want to help couples to select gifts or services that best match their situation, styles, interests and preferences. Until now, this has been done sparsely either via rule-based ranking, popularity, or more recently via a similarity model which are calculated offline. Amazon Personalize provides us with the state-of-the-art algorithms and an end-to-end personalization solution that would enable us to respond to customer actions in real-time. Being a small team, using Amazon Personalize would allow us to get to a place that would have otherwise taken a much larger team, and likely 12-18 months development time if not more."
Stephane Bailliez, VP of Engineering - Zola.com

---
Domino's Pizza Enterprises Ltd (DPE) is one of the largest pizza businesses in the world; their vision is to be the leader in deliveries in every neighborhood.
"The customer is at the heart of everything we do at Domino's and we are working relentlessly to improve and enhance their experience. Using Amazon Personalize, we are able to achieve personalization at scale across our entire customer base, which was previously impossible. Amazon Personalize enables us to apply context about individual customers and their circumstances, and deliver customized communications such as special deals and offers through our digital channels."
Allan Collins, Group Chief Marketing Officer - Domino's Pizza Enterprises
---

The Subway restaurant chain offers guests in over 100 countries quality ingredients and flavor combinations with nearly 7 million made-to-order sandwiches created daily.

"At Subway, guest experience matters. Using Amazon Personalize, we can quickly deliver personalized recommendations for our endless varieties of ingredients and flavors to fit the unique lifestyles of our busy guests. Amazon Personalize lets our team use simple API calls to curate recommendations without requiring machine learning expertise. We are looking forward to continuing to work with Amazon Personalize to provide the best experience to our guests who want to eat fresh. We have already successfully tested using Personalize to provide recommendations to guests making orders from our app, and are excited to expand into personalized app notifications in the near future."
Neville Hamilton, Interim Chief Information Officer - Subway

---

Segment is an APN Advanced Technology Partner whose customer data infrastructure collects, schematizes, and loads all of your customer interactions so you can get a 360-degree view of your customer and enable real-time personalization without complicated setup or maintenance.
"Today's consumers expect real-time personalization and recommendations, yet the reality for most companies is that the amount of engineering required makes that experience very hard to create, let alone deliver. Amazon Personalize brings Amazon's world-class machine learning technology to every company. By combining it with Segment's Customer Data Infrastructure, our customers can deliver these highly individualized recommendations at scale and in real time. We have been impressed and plan to extend its functionality for Segment with further integration in the future."
Tom Pinckney, Head of Partnerships, Segment


---
Inawisdom is an APN Advanced Consulting Partner with the AWS Machine Learning Competency. Their ML practice enables customers to outperform the market by discovering value within their data through implementing advanced analytics with AI and ML techniques.
"Personalize allows us to accelerate initial recommendation system implementations three times faster than before, with the first recommendations engine running within hours. More targeted personalized communications and recommendations is a significant business priority for key sectors stakeholders and working with Personalize has already led to a 300% increase in recommendation system engagements across our Retail and Finance Sector customers."
Neil Miles, CEO, Inawisdom
---
Daemon Solutions is an APN Advanced Consulting Partner that believes technology can help people do better work. They'll help you to bridge the gap between where you are now and where you want to be.
"Our customers in Retail, Media, Finance and beyond are looking to transform their technology to do better work in the world and serve customers in increasingly personalized ways. Amazon Personalize provides us, and them, a tool to quickly adopt some of the most advanced techniques in data science for improved recommendations across digital experiences. With Amazon Personalize, we can offer state of the art solutions to customers that can be tried, tested, and adopted in days instead of months."
Akram Dweikat, Head of Machine Learning & Artificial Intelligence, Daemon Solutions

---
PEAK is an APN Advanced Consulting Partner with the AWS Machine Learning Competency. Their AI service helps businesses grow using data, providing customers with the technology and skills needed to become data and AI-driven.
"In today's world, rapidly harnessing the power of data is the key to driving sustainable business growth. With Amazon Personalize, we're able to help clients use deep learning with the data they readily have available to rapidly produce real-time recommendations for their customers to improve sales and increase retention. Because Amazon Personalize provides easy to use APIs to generate and provide the recommendations, it's easy to integrate the results into existing applications and see business value quickly. We believe the combined offering of Peak and Amazon Personalize has both the technology and outcome focused approach needed by the market today."
Richard Potter, CEO, Peak


Check out the product features
Easily build sophisticated personalization capabilities into your applications

Learn more

Sign up for a free account
Instantly get access to the AWS Free Tier.
Sign up
Start building in the console
Get started building with Amazon Personalize in the AWS Console.

Get started