Rush University Medical Center
Rush University Medical Center is an academic medical center leading the way in developing innovative and often life-saving treatments.

"Even while still in preview, Amazon HealthLake was an integral part of our COVID-19 response and our efforts to address health inequities. It has enabled us to quickly store disparate data from multiple data sources in FHIR format in order to gain critical insights in to the care of COVID-19 patients," said Dr. Bala Hota, Vice President and Chief Analytics Officer at Rush University Medical Center. "We have also used HealthLake's integrated natural language processing to extract information such as medication, diagnosis, and previous conditions from doctors' clinical notes and enrich patient records to examine barriers to healthcare access, providing our researchers additional data points for analytics. With the HealthLake API, we created a mobile app to provide insights into care gaps across the West Side of Chicago. Amazon HealthLake enables us to accelerate insights and drive decisions faster to better serve the Chicago community."

Bala Hota, MD, Vice President, Chief Analytics Officer - Rush University Medical Center

Cortica
Cortica provides healthcare services to children with autism and other brain conditions, blending neurology, research-based therapies, and technology into truly comprehensive care programs for the children they serve.

"At Cortica, we're on a mission to revolutionize healthcare for children with autism and other developmental differences. In a matter of weeks rather than months, Amazon HealthLake empowered us to create a centralized platform that securely stores patients' medical history, medication history, behavioral assessments, and lab reports. This platform gives our clinical team deeper insight into the care progression of our patients. Using predefined notebooks in Amazon SageMaker with data from Amazon HealthLake, we can apply machine learing models to track and prognosticate each patient's progression toward their goals in ways not otherwise possible. Through this technology, we can also share HIPAA-compliant data with our patients, researchers, and healthcare partners in an interoperable manner, furthering important research into autism treatment."

Ernesto DiMarino, Head of Enterprise Applications and Data - Cortica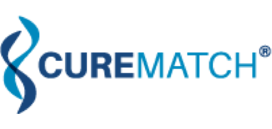 CureMatch
CureMatch is a digital health company focused on personalized medicine and combination therapy in oncology, providing oncologists with actionable intelligence to support advanced cancer treatment options.

"With the use of the HealthShare Message Transformation Service by InterSystems and Amazon HealthLake, we will be able to access and transform molecular profile data from the EHR into FHIR format to run advanced analytics and algorithms, providing clinical decision support and guidance to assist oncologists with personalized cancer treatment options. "

Philippe Faurie, Vice President of Professional Services at CureMatch

MEDHOST
MEDHOST provides products and services to healthcare facilities of all types and sizes.

"The vast majority of MEDHOST's more than 1,000 healthcare facility customers want to develop solutions to standardize patient data in FHIR format and build dashboards and advanced analytics to improve patient care, but that is difficult and time-consuming today. With Amazon HealthLake, we can meet our customer's needs by creating a compliant FHIR data store in just days rather than weeks with integrated natural language processing and analytics to improve hospital operational efficiency and provide better patient care."

Pandian Velayutham, Sr. Director Of Engineering - MEDHOST

Cerner Corporation
Cerner Corporation, a global health care technology company, is focused on using data to help solve issues at the speed of innovation—evolving healthcare to enhance clinical and operational outcomes, helping resolve clinician burnout, and improving health equity.

"At Cerner, we are committed to transforming the future of healthcare through cloud delivery, machine learning, and AI. Working alongside AWS, we are in a position to accelerate innovation in healthcare. That starts with data. We are excited about the launch of Amazon HealthLake and its potential to quickly ingest patient data from diverse sources, unlock new insights through advanced analytics, and serve many of our initiatives across population health."

Ryan Hamilton, SVP & Chief Architect - Cerner

Orion Health
Orion Health is a global, award-winning health information technology provider. The company works to advance population health and precision medicine solutions for care delivery across the entire health ecosystem.

"At Orion Health, we believe there is significant untapped potential to transform the healthcare sector by improving how technology is used and providing insights into the data being generated. Data is frequently messy and incomplete, which is costly and time-consuming to clean up. We are excited to work alongside AWS to use Amazon HealthLake to help deliver new ways for patients to interact with the healthcare system, supporting initiatives such as the 21st Century Cures Act designed to make healthcare more accessible and affordable, and Digital Front Door, which aims to improve health outcomes by helping patients receive the perfect care for them from the comfort of their home."

Anne O'Hanlon, Product Director - Orion Health

Konica Minolta Precision Medicine (KMPM)
Konica Minolta Precision Medicine (KMPM) is a life science company dedicated to the advancement of precision medicine to more accurately predict, detect, treat, and ultimately cure disease.

"We are building a multi-modal platform at KMPM to handle a significant amount of health data inclusive of pathology, imaging, and genetic information. Amazon HealthLake will allow us to unlock the real power of this multi-modal approach to find novel associations and signals in our data. It will provide our expert team of data scientists and developers the ability to integrate, label, and structure this data faster and discover insights that our clinicians and pharmaceutical partners require to truly drive precision medicine."

Kiyotaka Fujii, President, Global Healthcare - Konica Minolta
Chairman - Ambry Genetics

Learn more about pricing
See pricing details and examples for Amazon HealthLake.
Learn more

Sign up for a free account
Instantly get access to the AWS Free Tier.
Sign up
Start building in the console
Get started building with Amazon HealthLake in the AWS Management Console.

Sign in