Amzlists – Create and Share Lists of Amazon Products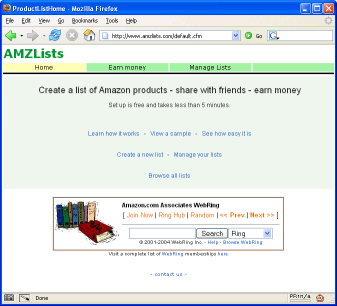 The new Amzlists site allows any registered user to create a list of interesting Amazon products and then share the list with friends and with the world at large. The list's creator can also earn money using the Amazon Associates Program.
Modified 10/23/2020 – In an effort to ensure a great experience, expired links in this post have been updated or removed from the original post.