AWS Portal Improvements – Search, Multiple Languages, and More!
We've made some improvements to the AWS Portal to make it easier for you to find and access the information that you need to build even more AWS-powered applications. We've added content in several new languages, improved the search features, revamped the discussion forums, and added a number of features to the AWS resource catalogs for AMIs, source code, customer applications, and so forth.
Most of the technical and marketing pages (including the AWS case studies) on the AWS Portal have been translated into French, German, Japanese, and Spanish. You can use the drop-down menu at the top right of each portal page to switch languages: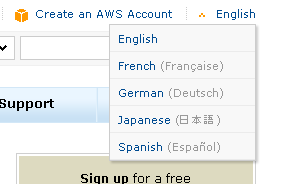 The portal's brand-new search function is contextual and faceted. You can choose to search the entire AWS site or you can limit your search to just one area using the Search menu: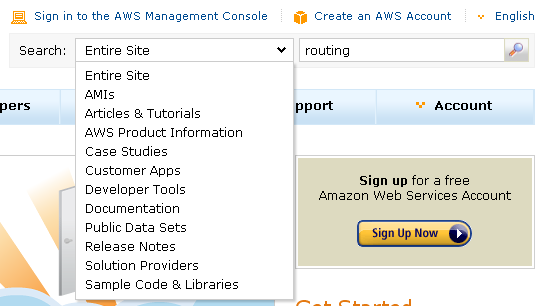 The search results now include information about where each match was found. You can use the box on the left to further refine your search (searching within results):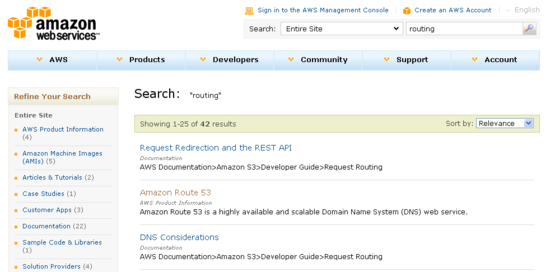 The AWS Discussion forum now includes a tag cloud and the editor now supports the use of markdown (simple text to HTML markup). Performance has been markedly improved as well.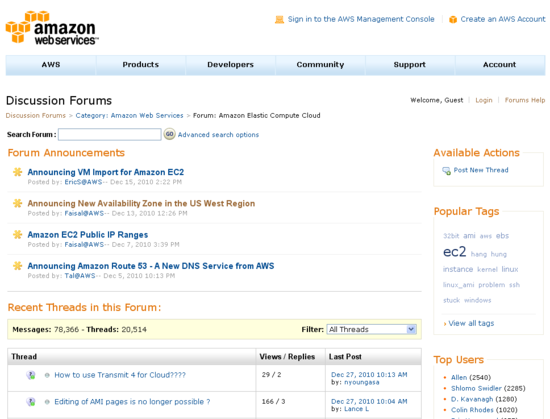 The AWS resource catalogs (EC2 AMIs, Sample Code, Developer Tools and so forth) now make use of Amazon S3 and Amazon SimpleDB internally. This work was a prerequisite to some larger and more visible changes that are already on the drawing board: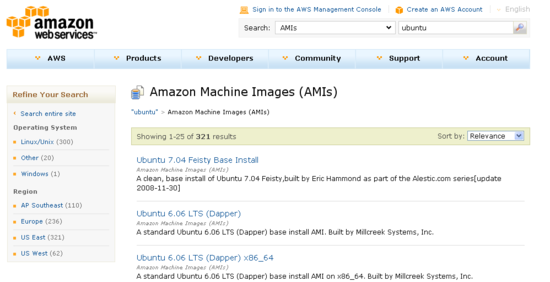 We have a lot of plans for the AWS Portal in 2011 and beyond, so stay tuned to the blog (or better yet, subscribe to the RSS feed using the big icon at the top right corner).
— Jeff;