Customer Success Stories
Learn how organizations of all sizes use AWS to increase agility, lower costs, and accelerate innovation in the cloud.
Powering Customer Innovation
Get inspired and replay customer stories from re:Invent 2021.
Featured Collections of Customer Stories
Customers are building on AWS to drive sustainability and create social impact.
Sustainability Customer Stories
Discover how customers are innovating, expediting, and scaling real-world sustainability solutions on AWS.

Diversity and Inclusion Customer Stories
Explore how AWS customers are using technology to advance diversity, equity, and inclusion in their businesses and communities.
Find an AWS Customer Story
After selecting filters, share your search by copying the URL.
Fix This
Dive deep into customer stories on the Fix This podcast to discover everything from the importance of tracking sharks to exploring AI-driven art.

Leading Cloud Innovators
Learn how leading organizations across all industries build on AWS to drive innovation at every level of their businesses.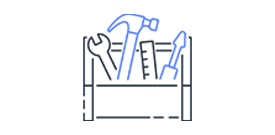 Customer Success with AWS Partners
Explore how customers accelerate their cloud adoption and fuel innovation with the AWS Partner Network (APN).
Get Started
Organizations of all sizes across all industries are transforming their businesses and delivering on their missions every day using AWS. Contact our experts and start your own AWS journey today.