Customer Success Stories
Increase agility, lower costs, and accelerate innovation using AWS.
Featured Innovator Stories
Featured Customer Stories
Explore customer stories from changemakers who are transforming their organizations and communities using the cloud.

Diversity, Equity, and Inclusion Customer Stories
Sustainability Customer Stories
Find an AWS Customer Story
After selecting filters, share your search by copying the URL.
Recently Added

Company Name (A-Z)

Company Name (Z-A)

Headline (a-z)

Headline (z-a)
No customer references found matching that criteria. Try changing your search or modifying your filters.
Fix This
Dive deep into customer stories on the Fix This podcast to discover everything from the importance of tracking sharks to exploring AI-driven art.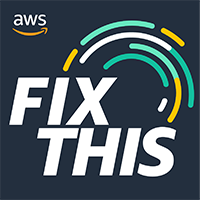 This is My Architecture
This is My Architecture showcases innovative architectural solutions on AWS by customers and partners. Episodes examine the most interesting and technically creative elements of each cloud architecture.
Customer Success with AWS Partners
Explore how customers accelerate their cloud adoption and fuel innovation with the AWS Partner Network (APN).
Get Started
Organizations of all sizes across all industries are transforming their businesses and delivering on their missions every day using AWS. Contact our experts and start your own AWS journey today.