City on a Cloud Challenge Winners – 2015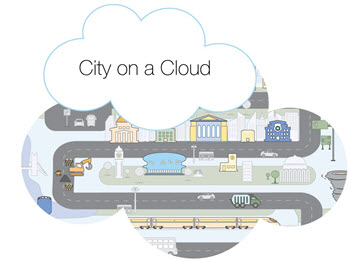 The Challenge
Our City on a Cloud Innovation Challenge was designed to encourage local governments to use AWS to create innovative solutions to problems faced by local governments in the United States and other countries. Each year, we recognize winners in three categories: Best Practices, Dream Big, and Partners in Innovation.
Over the years that we have been operating this challenge, we have been impressed by the amount of energy and attention that local governments devote to creating tools, apps, and data sources that provide tangible benefits to their citizens, often assisting them with information that will allow them to lead lives that are safer more productive, and better informed.
And the Envelope Please!
I am pleased to be able to reveal the winners of the 2015 City on a Cloud Challenge!
There are three winners in the Best Practices category:
Louisville Metro Data Initiatives (Kentucky, US) – With a focus on open data and data-driven performance, the Louisville Metro Government created a series of custom sites hosted on AWS. The sites are designed to provide citizens with meaningful insights into government priorities and actions, along with the opportunity to review, analyze, and comment on government actions and processes.
King County (Washington, US) – This county has replaced a costly and expensive tape-powered backup and disaster recovery system with a modern, cloud-powered system that combines physical and virtual cloud-powered storage appliances with Amazon Glacier and S3, with a projected savings of $1 million in the first year, and $200K thereafter.
South Central Development and Planning Commission (Louisiana, US) -This county created MyGovernmentOnline. This site provides cloud-powered, location-oriented tracking of assets owned by government agencies of any size.
There are two winners in the Dream Big category:
City of Chicago (Illinois, US) – The city created OpenGrid, an open source information system that supports real-time monitoring and retrieval of historical data sources.
City of Marquette (Michigan, US) – The proposed CemeteryHost application will allow users to quickly and easy locate graves in Marquette's historic Park Cemetery.
We would also like to recognize Trouver of Malaysia; their cross-platform collaborative tracking platform merits an honorable mention.
Finally, there are seven winners in the category of Partners in Innovation:
Congratulations to all of the winners, and thanks again to everyone who took the time to create and submit an entry!
— Jeff;