Gowalla – Location-based iPhone 3G Application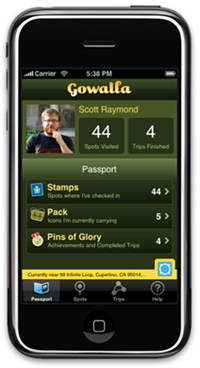 Gowalla is a location-based iPhone game. Currently focused on Austin, Boston, New York, and San Francisco, the application runs on any iPhone 3G with the location-based services turned on. You use Gowalla to collect "virtual souvenirs" by visiting specified locations in each city, neatly combining the virtual and the real worlds.
A product of Alamofire, Gowalla runs on EC2 and makes extensive use of S3, SQS, and SimpleDB. To learn more, you can watch Alamofire founder Scott Raymond's presentation at the Scotland on Rails conference. In the video, Scott talks about the pros and cons of using AWS, how they scaled their MySQL database tier, Facebook interaction, and much more.
— Jeff;