Introducing the Partner Solutions Finder: Find Expert APN Partners to Meet Your Needs on AWS
My colleague Kate Miller is the voice behind the AWS Partner Network Blog. Today she shared a guest post to spread the word about a new tool that helps our customers to find partner-developer solutions that are a great match for their business needs.
— Jeff;
---
We often find that our customers are looking for Consulting Partners within the AWS Partner Network (APN) who can help them design, migrate, manage, and optimize their workloads on AWS. Customers are also often seeking out Technology Partner solutions that are either built on or integrate with AWS, to take advantage of to help them meet their business needs. We have an enormous AWS partner ecosystem, comprised of tens of thousands of Consulting and Technology Partners worldwide. APN Partners can help you address virtually every use case on AWS, and we want to make sure we make it as easy as possible for you to identify and connect with the right APN Partner to help you meet your needs on AWS.
Introducing the AWS Partner Solutions Finder
Today at the Global Partner Summit, the APN team launched the AWS Partner Solutions Finder. The AWS Partner Solutions Finder will help you quickly search and discover APN Partners who can provide you with services and/or solutions on AWS based on your business need. With the AWS Partner Solutions Finder, you can:
Search by popular topics, including Location, Industry, Use Case, and Products
Easily identify authorized AWS Resellers and validated AWS Managed Service Providers
Quickly find APN Partners who hold an AWS Competency and/or AWS Service Delivery Program distinction
Learn about different APN Partners at a glance, with data that is verified by AWS
Seamlessly get in touch with an APN Partner
To give the Partner Solutions Finder a spin, click here.
Explore the AWS Partner Solutions Finder at re:Invent!
Are you at re:Invent this week? Don't miss your opportunity to try out the Partner Solutions Finder.
Visit our kiosks in the Sands Lower Lobby, at the Executive Summit, or at the AWS Booth.
Hear from AWS Leadership about the Value of Working with APN Partners
Are you new to AWS, and want to learn more about how working with an APN Partner can help you meet your needs on AWS? Watch the following video to hear Mike Clayville, AWS Global VP of Commercial Sales & Business Development, and Terry Wise, AWS Vice President, Channels & Alliances, discuss the value of our Consulting and Technology Partners, and best practices as you look to engage an APN Partner: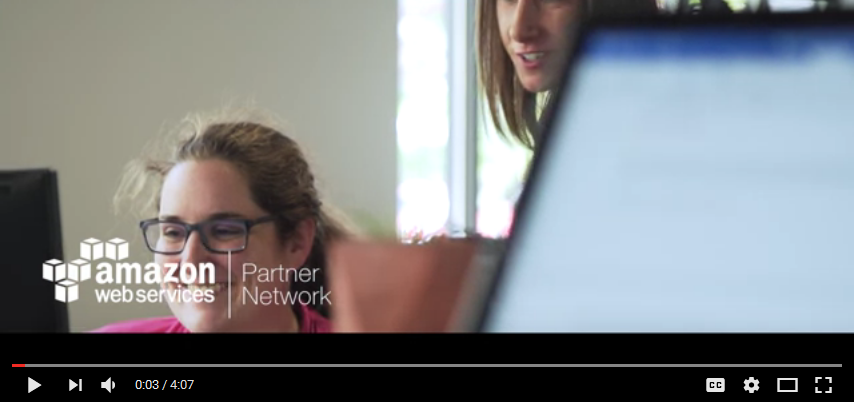 — Kate Miller, APN Senior Content and Communication Manager