Introducing the Newest Member of our Developer Relations Team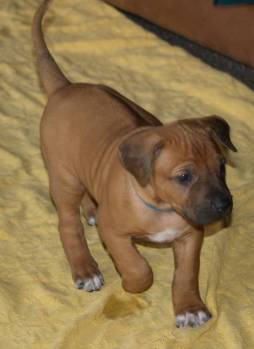 By law, every blog must have at least one cute picture of a dog or a cat, and here's ours!
We'd like to introduce Rufus, the newest member of the Amazon Web Services Developer Relations Team. Rufus is a Rhodesian Ridgeback. Today he has been diligently studying and practicing REST.
When he's a bit older we will introduce him to SOAP and WSDL, and we'll teach him to post on the discussion board.
Stay tuned for the further adventures of Rufus.
Modified 2/2/2021 – In an effort to ensure a great experience, expired links in this post have been updated or removed from the original post.