Meet the AWS Team at Oracle OpenWorld in San Francisco
My colleagues in AWS Marketing have some big plans for Oracle OpenWorld in San Francisco. Opening on September 22nd, this conference is so big and so busy that it actually spills over into the streets of the city. Enterprise database users from all over the world converge on this event and we're thrilled to be there.
I would like to invite you to stop by our booth to learn more about the ways that you can run Oracle Database and other Oracle applications on AWS. We have content suitable for experienced AWS users as well as those who are just getting started. Here's what we have in store:
AWS Booth
You can stop by the AWS Booth (#415 in the South Exhibition Hall of Moscone Center) to learn more about Amazon RDS for Oracle Database and Amazon RDS for MySQL and to see them in action. We'll also be demonstrating the Oracle Test Drive Labs and inviting you to try them out on your own.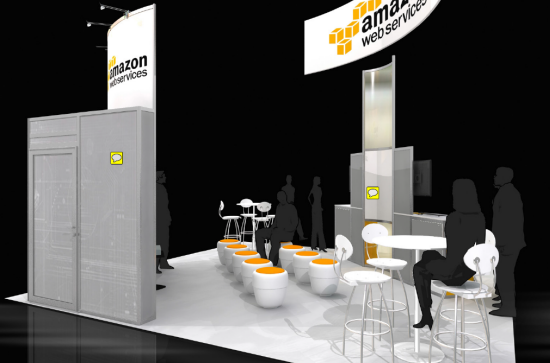 Booth Sessions
While you are at the booth, be sure to attend as many of our interactive presentations as you'd like. You can choose from any or all of the following sessions:
AWS 101
Running Oracle Software on AWS
Oracle Database Advanced Architectures on AWS
Running Oracle Enterprise Applications on AWS
Oracle RDS Database in a minute
Extending your Data Center to Cloud – Hybrid Cloud on AWS
DR on AWS Minimal Cost Maximum Efficiency
Conference Sessions
My colleagues will also be presenting several conference breakout sessions:
Best Practices for Running Oracle Database Instances on Amazon Web Services EC2 [CON4728]
Best Practices for Deploying MySQL on Amazon Web Services [CON4513]
Meet With Us
While you are at Oracle OpenWorld you have the opportunity to meet with AWS Solution Architects and AWS Executives, along with representatives from the AWS Partner Network and AWS Recruiting.
I hope that you have the opportunity to attend the conference and to meet with my colleagues to learn more about how use can use AWS to meet your enterprise database and application needs!
— Jeff;
Modified 2/9/2021 – In an effort to ensure a great experience, expired links in this post have been updated or removed from the original post.