New AWS Test Drive – Esri Maps for SharePoint
As regular readers of this blog know, I am a big fan of the AWS Test Drive Program. I love the fact that it gives you the ability to quickly and easily launch and evaluate a wide variety of server-based applications at no charge. Instead of spending hours downloading and configuring these applications on your own, you can start a test drive, wait a few minutes while the AWS infrastructure to support it is launched, and then proceed directly to the evaluation phase.
The new Esri Maps for SharePoint Test Drive is a perfect example: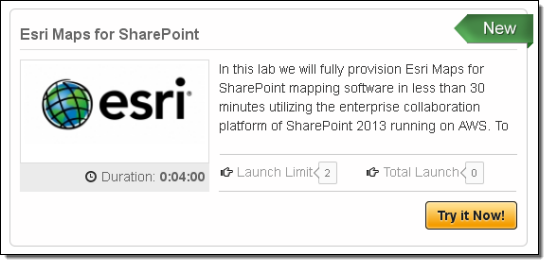 I launched the Test Drive, took care of some email while it booted up, and spent some time working through the examples in the User Manual. I followed the directions and created a population density map of the United States with ease: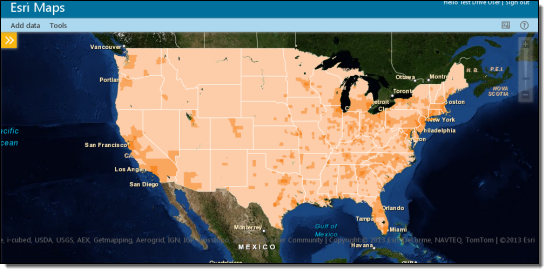 I walked away with a better understanding of what the product does and how to use it, and you can do the same!
— Jeff;