New and Even More Useful: The Amazon Web Services Resource Center
Minutes ago we rolled out a major upgrade to the Amazon Web Services Resource Center. Here's what's new:
Product Centers – Each web service category is now a self-contained portal for that web service, complete with boxes and RSS feeds for the newest and most popular resources in the category. There are also "go-to" buttons that link directly to the latest docs, latest release notes, and the online version of the Getting Started Guide for the service.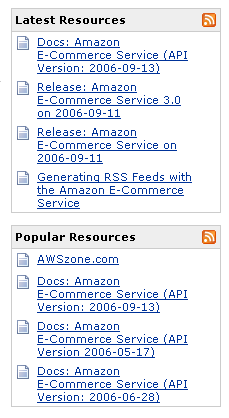 Review Improvements – There is now a "Write a Review" button next to each topic to encourage developers to review our resources. We want you to highlight the resources that work best for you.

Formatting Improvements – For a smoother and cleaner overall experience.
Co-Marketing – There's a new Co-marketing tab in the Developer Connection. Inside this tab you can find information on how to get your product into our Solutions Catalog, how to submit your success story, how to get a quote from Amazon for use on your web site or other marketing materials, how to issue a press release, how to get your material into our newsletter, and how to write an article or code sample.

Within this tab you can also find information on getting our cool new "Powered by Amazon Web Services" logo for your application: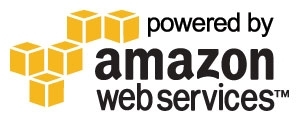 Of course you could just take that logo and slap it on your application, but that's not the right thing to do since you won't get the other benefits that are intrinsic to the logo program. Visit that Co-marketing tab, follow the directions, and you'll be able to sleep better at night. The logo is available in several different sizes and formats.
— Jeff;