New Blog Feature: Recent Links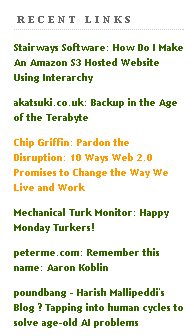 I've started up a little "link blog" on the left side of this blog. I'll fill this with interesting links which include a mention of an AWS service.
At this point there's no way to get an RSS feed of the blog's contents; sorry about that.
— Jeff;