Now Available – New Memory-Optimized EC2 Instances (R3)
I talked about the upcoming memory-optimized EC2 instance type (R3) last week and provided you with configuration and pricing information so that you could start thinking about how to put them to use in your environment. I am happy to report that the R3 instances are now available for use in the following AWS Regions:
US East (Northern Virginia)
US West (Northern California)
US West (Oregon)
EU (Ireland)
Asia Pacific (Tokyo)
Asia Pacific (Sydney)
Asia Pacific (Singapore)
Memory-Optimized
R3 instances are recommended for applications that require high memory performance at the best price point per GiB of RAM. The instances include the following features:
Intel Xeon E5-2670 v2 "Ivy Bridge" Processors
Hardware Virtualization (HVM) only
SSD-backed instance storage, including TRIM support
Enhanced Networking with lower latency, low jitter, and high packet-per-second performance
The R3 instances are available in five sizes, as follows (prices are in US East (Northern Virginia); see the EC2 pricing page for full information):
| | | | | |
| --- | --- | --- | --- | --- |
| Instance Name | vCPU Count | RAM | Instance Storage (SSD) | Price/Hour |
| r3.large | 2 | 15 GiB | 1 x 32 GB | $0.175 |
| r3.xlarge | 4 | 30.5 GiB | 1 x 80 GB | $0.350 |
| r3.2xlarge | 8 | 61 GiB | 1 x 160 GB | $0.700 |
| r3.4xlarge | 16 | 122 GiB | 1 x 320 GB | $1.400 |
| r3.8xlarge | 32 | 244 GiB | 2 x 320 GB | $2.800 |
You can launch the r3.xlarge, r3.2xlarge, and r3.4xlarge instances in EBS-Optimized form, with additional, dedicated I/O capacity for EBS volumes. The r3.8xlarge instance features 10 Gigabit networking.
Customer Reaction
Several AWS customers have been working with the R3 instances in preparation for today's launch: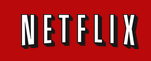 Netflix is the worlds leading Internet television network with over 44 million members in 41 countries enjoying more than one billion hours of TV shows and movies per month, including original series. Coburn Watson, Manager of Performance Engineering at Netflix told us:
We run many memory-hungry applications to support the volume of content our customers access. These applications require instances with high memory footprint and high memory bandwidth. By delivering high memory capacity, and high performance, R3 instances address these needs at a low cost and we are already planning to utilize them to support many of our applications and services.
---

MongoDB is one of the most popular NoSQL options on AWS. It uses aggressive memory caching for its data file management and benefits from access to copious amounts of memory. Matt Asay, VP of Marketing and Business Development at MongoDB, told us:
R3 instances provide a broad spectrum of compute and memory scaling options for our customers to realize full memory caching potential of MongoDB. Our customers can start with a smaller instance for testing and early development, and scale to larger R3 instances as they move to production.
---

Metamarkets enables buyers and sellers of digital advertising to understand and visualize large quantities of data in real-time. Patrick McBride, Head of Technical Operations for Metamarkets, told us:
A key part of our analytics platform is Druid, our open source datastore thats built to analyze tens of billions of records in under a second. For certain query types, R3 instances help us reduce Druids median query time by nearly 50%. That means a better experience for our clients, who rely on us to deliver insights right when they need them.
Partner Support
Many APN (Amazon Partner Network) Technology Members are working to make their offerings available on the R3 instances. Here's a sampling:
Buddha Labs – Hardened Red Hat Enterprise Linux 6 x64 for Cluster Instances and DISA STIG Red Hat Enterprise Linux 6.4 x64 For Cluster Instances.
Parallel Universe – Parallel Universe with Cluster Instances (Red Hat Enterprise Linux, SUSE LES, Ubuntu Server, Amazon Linux, GPU Amazon Linux).
SoftNAS Cloud – High Performance Cloud NAS and SAN.
MathWorks – MatLab and Simulink.
— Jeff;