Proto.in Startup Event in Second Life This Week (Updated)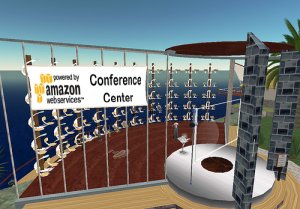 I will be speaking (via Second Life) at the Proto.in conference on Friday night and I hope to see you there. I will be speaking at 11:59 PM Friday (this time has changed several times) and will also be hanging out on the island on Friday as time permits.
You can read more about this on the Proto.in blog and in another great post by Balaji (who's also done some cool integration between Second Life and the Amazon Mechanical Turk).
Note: The original plan was to livecast the event into Second Life. This has been cancelled due to technical issues related to the internet connection at the host site. My talk will still proceed as scheduled.
— Jeff;