RightCart – Turn Any Blog or Web Page Into a Store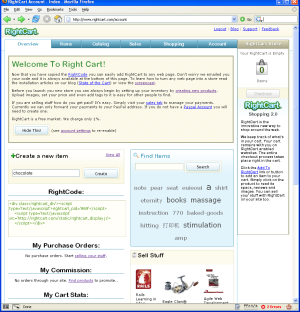 RightCart allows you to embed an ECS-powered storefront directly into any blog or web page. The site provides cut and paste HTML snippets for a shopping cart and for individual products, making it very easy for you to sell products based on, for example, blog entries. There's also a full sales tracking system.
Behind the scenes, RightCart stores product images and other media content using Amazon's S3 service. In fact, the RightCart screencast is itself stored in S3.