AWS re:Invent 2016 Registration is Now Open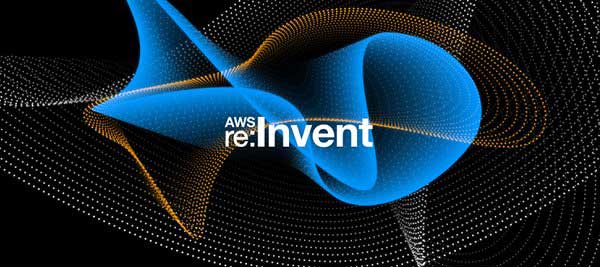 Register now for the fifth annual AWS re:Invent, the largest gathering of the global cloud computing community. Join us in Las Vegas for opportunities to connect, collaborate, and learn about AWS solutions.
There will be many opportunities for developers and data scientists working in big data to sharpen their skills and learn what's coming next with AWS's big data services.
This year we are offering all-new technical deep-dives on topics such as IoT, serverless computing, security, and containers. We are also delivering more than 400 sessions, more hands-on labs, bootcamps, and opportunities for one-on-one engagements with AWS experts.
Date: November 28 – December 2, 2016
Location: The Venetian, The Mirage, The Encore in Las Vegas, NV
Full Conference Pass: $1,599
What you'll gain from attending AWS re:Invent 2016:
Exciting new products, services, and other reveals in the Keynote and State of the Union sessions.
In-depth technical information across hundreds of breakout sessions.
Guidance on AWS services and features, straight from AWS engineers, architects, and partners.
Master new skills with technical bootcamps, hands-on workshops, and onsite AWS certification exams.
New technical tracks focusing on hot topics, such as containers, serverless computing, and IoT.
Industry-specific deep dives, focusing on using AWS in financial services, healthcare, life sciences, government, and digital media.
Celebrate with the AWS community at our after-hours activities, including the re:Play party, Tatonka atomic wings competition, a pub crawl, and new this year, a 5k run.
Register now and take advantage of great rates at The Venetian | Palazzo, The Mirage, and the Wynn | Encore. In addition, check out the discounts on domestic and international flights from Delta Air Lines – our preferred global airline. Learn more »
Need help justifying your AWS re:Invent trip to your manager? Use our justification email template.
Stay connected: Join the conversation on Twitter using #reInvent and follow @AWSreInvent for news and updates.
We look forward to seeing you in November!
Best regards,
AWS re:Invent Team
P.S. Interested in sponsorship opportunities at AWS re:Invent 2016? Reach out to us here.
If you need support or have questions, please review the FAQ page or contact us at: awsreinvent-support@amazon.com.