AWS Graviton Processor
Enabling the best price performance in Amazon EC2
AWS Graviton processors are custom built by Amazon Web Services using 64-bit Arm Neoverse cores to deliver the best price performance for your cloud workloads running in Amazon EC2. Amazon EC2 provides the broadest and deepest portfolio of compute instances, including many that are powered by latest-generation Intel and AMD processors. AWS Graviton processors add even more choice to help customers optimize performance and cost for their workloads.
The first-generation AWS Graviton processors power Amazon EC2 A1 instances, the first ever Arm-based instances on AWS. These instances deliver significant cost savings over other general-purpose instances for scale-out applications such as web servers, containerized microservices, data/log processing, and other workloads that can run on smaller cores and fit within the available memory footprint.
AWS Graviton2 processors deliver a major leap in performance and capabilities over first-generation AWS Graviton processors. They power Amazon EC2 T4g, M6g, C6g, and R6g instances, and their variants with local NVMe-based SSD storage, that provide up to 40% better price performance over comparable current generation x86-based instances1 for a wide variety of workloads, including application servers, micro-services, high-performance computing, electronic design automation, gaming, open-source databases, and in-memory caches. The AWS Graviton2 processors also provide enhanced performance for video encoding workloads, hardware acceleration for compression workloads, and support for CPU-based machine learning inference. They deliver 7x more performance, 4x more compute cores, 5x faster memory, and 2x larger caches.

Free Trial: Until June 30th 2021, all new and existing AWS customers can try the t4g.micro instances free for up to 750 hours per month. During the free-trial period, customers who run a t4g.micro instance will automatically get 750 free hours per month deducted from their monthly bill through June 2021. Refer to the FAQ for additional details.

Benefits
Best price performance for a broad spectrum of workloads
AWS Graviton2-based general purpose burstable (T4g), general purpose (M6g), compute-optimized (C6g), and memory-optimized (R6g) EC2 instances and their variants with NVMe-based SSD storage deliver up to 40% better price performance over comparable current generation x86-based instances1 for a broad spectrum of workloads such as application servers, microservices, video encoding, high-performance computing, electronic design automation, compression, gaming, open-source databases, in-memory caches, and CPU-based machine learning inference.

Extensive ecosystem support
AWS Graviton2 processors, based on the 64-bit Arm architecture, are supported by popular Linux operating systems including Amazon Linux 2, Red Hat, SUSE, and Ubuntu. Many popular applications and services from AWS and Independent Software Vendors also support AWS Graviton2-based instances, including Amazon ECS, Amazon EKS, Amazon ECR, Amazon CodeBuild, Amazon CodeCommit, Amazon CodePipeline, Amazon CodeDeploy, Amazon CloudWatch, Crowdstrike, Datadog, Docker, Drone, Dynatrace, GitLab, Jenkins, NGINX, Qualys, Rancher, Rapid7, Tenable, and TravisCI. Arm developers can also leverage this ecosystem to build applications natively in the cloud, thereby eliminating the need for emulation and cross-compilation, which are error prone and time consuming.

Enhanced security for cloud applications
Developers building applications for the cloud rely on cloud infrastructure for security, speed and optimal resource footprint. AWS Graviton2 processors feature key capabilities that enable developers to run cloud native applications securely, and at scale, including always-on 256-bit DRAM encryption and 50% faster per core encryption performance compared to first-generation AWS Graviton. Graviton2 powered instances are built on the Nitro System that features the Nitro security chip with dedicated hardware and software for security functions, and support for encrypted EBS storage volumes by default.

EC2 Instances Powered by AWS Graviton2
General Purpose
Best price performance for general purpose workloads with balanced compute, memory, and networking

Built for: General-purpose workloads such as application servers, mid-size data stores, microservices, and cluster computing.

Best price performance for burstable general purpose workloads

Built for: Broad range of burstable general purpose workloads such as large scale micro-services, small and medium databases, virtual desktops, and business-critical applications.

Compute Optimized
Best price performance for compute-intensive workloads

Built for: Compute-intensive applications such as high performance computing, video encoding, gaming, and CPU-based machine learning inference acceleration.

Memory Optimized
Best price performance for workloads that process large data sets in memory

Built for: Memory-intensive workloads such as open-source databases (MySQL, MariaDB, and PostgreSQL), or in-memory caches (Redis, KeyDB, Memcached).

Local NVMe-based SSD storage options are also available in general purpose (M6gd), compute-optimized (C6gd), and memory-optimized (R6gd) instances. Additionally, compute-optimized C6gn instances with 100 Gbps networking and support for Elastic Fabric adapter (EFA) are also available.
EC2 Instances Powered by First Generation AWS Graviton
Amazon EC2 A1 Instances, powered by first-generation AWS Graviton processors, deliver significant cost savings over other general-purpose instances scale-out applications such as web servers, containerized microservices, data/log processing, and other workloads that can run on smaller cores and fit within the available memory footprint. These instances will also appeal to developers, enthusiasts, and educators across the Arm community.

Customer Testimonials
Snap Inc, known for its popular social media services such as Snapchat and Bitmoji, adopted AWS Graviton2 based instances to optimize their price performance on Amazon EC2. Snap uses Amazon EC2 C6g and M6g instances with Amazon Elastic Kubernetes Service (EKS) to run its Messaging Core Service, which is the heart of messaging on the platform, as well as its backend context service. Snap is also looking forward to adopting R6g instances for running its ElastiCache workloads.
"Using Graviton2-based instances, we were able to reduce the Snapchat messaging fleet size and significantly lower cost compared to C5 instances. The move to C6g instances reduced CPU utilization by roughly 10% because of better performance on Graviton2. We are planning to move additional workloads to Graviton2 in the future and have found similar performance gains on other large workloads."
- Aaron Sheldon, Software Engineer at Snap

Cibo Labs is an agricultural data analytics company that brings a completely new approach to monitoring Australia's grazing lands, underpinning more profitable farms and more sustainable landscapes. Cibo Labs needed to process Terabytes of data to map the pastoral landscape in Australia, and their existing on-prem system was not able to handle the load and became unreliable.

"We were able to get 50% cost savings compared to our on-premises systems by running our data intensive satellite imagery processing application on AWS Graviton2 based R6g instances due to their superior performance. Adopting AWS Graviton2 required no code changes and the price performance benefits will now enable regular updates and quick turnaround on future product enhancements."

- Peter Scarth, Principal Research Scientist, Cibo Labs

CleverTap is an omni-channel customer engagement and user retention platform that helps brands create individualized experiences, drive user engagement, and delight customers through intelligent mobile marketing strategies and mobile app metrics. They have delivered over $2 billion in incremental revenue across 8000+ mobile apps.

"As an omnichannel customer engagement platform, our Java based analytics workload is extremely parallel and distributed in nature. In an effort to enable a remote compute farm to spin up and spin down on demand, we wanted to utilise instances which offered us a balance of compute and network throughput. Graviton2 powered instances (M6g/R6g) offered us both, while lowering our EC2 costs by 50 to 70% over comparable x86 based instances. We've had a smooth transition to Graviton2 powered instances, within two to three months."
- Jude Pereira, Principal Architect, Clevertap

Domo is the fully mobile, cloud-based platform that modernizes how businesses run by leveraging their data at cloud scale in record time.

"The Domo Business Cloud is purpose built to serve the fast-paced data intelligence needs of today's businesses. We adopted AWS Graviton2-based instances for our application servers, data pipeline systems, and Kubernetes clusters currently running tens of thousands of pods. In about one month, we were able to migrate more than 50% of our EC2 footprint. This has resulted in a substantial decrease in median execution times for many of our workloads, allowing us to reduce our affected Amazon EC2 spend by 20% from a combination of direct cost savings and performance-enabled scale down. We're now actively looking to transition additional Kubernetes clusters dedicated to advanced analytic workloads, queueing system servers, database servers and more!"
- Riley Jenkins, Software Engineer, Domo

"Formula One is renowned for pushing the limits of efficiency and for this reason we are always exploring ways to optimise our cloud costs. We tried the new Graviton2 based instances as they offer significant opportunity to improve the price performance profile of some of the CFD workloads we currently run on Amazon EC2. Having benchmarked the new Graviton2-based C6g and C6gn instances we have seen the potential to lower costs by up to 40% compared to similar workloads run on C5n instances. Based on these results we plan to include Graviton2-based workflows for a range of our CFD simulations moving forward."
- Pat Symonds, Chief Technical Officer, Formula One

Honeycomb.io provides an observability tool for introspecting and interrogating production systems, designed and evolved to meet the needs of platforms, microservices, serverless apps, and complex systems. Honeycomb.io is running Amazon EC2 M6g instances for their ingest worker test fleet. The entire transition process took about 15 hours by an experienced generalist systems engineer/SRE. Comparing to existing C5 instances, Honeycomb.io observed M6g instances to be superior in every aspect—they cost less, have more RAM, exhibit lower median and significantly narrower tail latency, and run cooler with the same proportional workload per host. Converting the entire ingest worker fleet to M6g instances has allowed Honeycomb.io to run 30% fewer instances, and each instance costs 10% less.

Hotelbeds is the world's leading bedbank, redefining accommodation, transfers, activities and car rental products with a global network of travel distributors. Hotelbeds is constantly exploring new technologies to ensure they offer the best products and services to their customers. Hotelbeds were excited to test out the new AWS Graviton2 processors for one of the workloads developed using Java11 + SpringBoot2. Hotelbeds' initial testing shows that the Amazon EC2 M6g instances based on AWS Graviton2 deliver up to 43% better price performance vs. the current generation M5 instances. Based on these results Hotelbeds looks forward to using M6g instances as part of its Amazon EC2 infrastructure.

"We are always looking for ways to streamline our cloud costs, and we tried Graviton2 based instances as they represent a big opportunity to improve the price performance profile for our workloads on Amazon EC2. We have benchmarked similar performance with Graviton2-based R6g instances for our Kafka service, at 20% lower cost compared to R5 instances. With these results, we look forward to exploring the benefits of Graviton2 based instances on additional workloads."
– Brendan Byrne, Director Cloud Engineering & Operations, Intuit

LexisNexis Risk Solutions is a global data and analytics company that provides data and technology services, analytics, predictive insights, and fraud prevention for a wide range of industries.

"We tested our Java application based on OpenJDK8 on the Amazon EC2 M6g instances. This application handles a significant amount of encryption processes and is used to provide message level encryption to meet the security needs of our customers. Compared to our baseline C5 instance, the M6g instance was able to handle 30% more traffic. These are very exciting results."

Tim Miller, Senior Consulting Software Engineer - Health Care segment of LexisNexis Risk Solutions

Mobiuspace is a startup that provides an advanced AI-based content discovery and entertainment platform. Mobiuspace recently tested its Java-based containerized backend services on the new AWS Graviton2 based Amazon EC2 M6g instances and observed a performance improvement of 40% compared to the M5 instances. Due to this performance improvement and the 20% lower price of Amazon EC2 M6g instances, Mobiuspace is looking forward to adopting them.


"NAVITIME is the leading provider of navigation technology and services in Japan. We completed the deployment of 4 services, the common API, map data, tile map, and full-text search distribution services, running on x86 based instances to Graviton2 based M6g and C6g instances within just 3 months for the purpose of cost reduction. These services are running on Java8 and C/C++ applications with Amazon EKS/ECS. Migration to M6g instance provided up to 15% higher throughput at 20% lower cost. We are investigating additional workloads to migrate to Graviton2 instances."
Katsuhide Kayashima, senior engineer, NAVITIME JAPAN Co., Ltd.
Netflix is the world's leading internet entertainment service with 158 million memberships in 190 countries enjoying TV series, documentaries, and feature films across a wide variety of genres and languages. "We use Amazon EC2 M instance types for a number of workloads inclusive of our streaming, encoding, data processing, and monitoring applications," said Ed Hunter, Director of Performance and operating systems at Netflix. "We tested the new M6g instances using industry standard LMbench and certain Java benchmarks and saw up to 50% improvement over M5 instances. We're excited about the introduction of AWS Graviton2-based Amazon EC2 instances."

NextRoll provides an industry-leading marketing technology and data stack that fuels growth for businesses of all kinds via AdRoll, RollWorks, and NextRoll Platform Services.
"At NextRoll we are focused on providing the innovative solutions companies need to keep growing, wherever their ambition takes them next. To do that we are always seeking new ways to expand and optimize our service offerings. We are excited to adopt AWS Graviton2 based M6g and C6g instances for our web server and stream processing workloads built on Erlang, Go, and Java. We have observed up to 50% total cost savings over our previous generation EC2 instances for these workloads. Much more savings and fewer instances needed with higher performance. All software packages that we needed to migrate were easily available and we plan to switch everything we can toGraviton2 based instances."
- Valentino Volonghi, CTO at NextRoll

Nielsen is a global measurement and data analytics company that provides the most complete and trusted view available of consumers and markets worldwide. "Our OpenJDK based Java application is used to collect digital data, process incoming web requests, and redirect requests based on business needs. The application is I/O intensive and scaling out in a cost-effective manner is a key requirement," said Chris Nicotra, SVP Digital, at Nielsen. "We seamlessly transferred this Java application to Amazon EC2 A1 instances powered by the AWS Graviton processor. We've since tested the new Graviton2-based M6g instances and it was able to handle twice the load of an A1. We look forward to running more workloads on the new Graviton2-based instances."

"Nulab is a software development company by and for creators. Our products — a project management tool called Backlog, an online diagramming tool called Cacoo, and a team chat tool called Typetalk — help teams around the world enjoy and simplify the creative process of bringing their ideas to life. Nulab migrated all of the Typetalk workloads from Amazon EC2 M5 to AWS Graviton2-powered M6g instances. As a result, the overall response time of production environment improved by up to 30%, and our annual EC2 costs were reduced by about 30%. The migration was quick, and Graviton2 exceeded our expectations. The Nulab team is excited about migrating even more workloads to Graviton2-based instances for price performance gains."

- Hisatomo Futahashi, Site Reliability Engineer, Nulab Inc.

ParkMobile is the leading provider of smart parking and mobility solutions in North America, providing a contactless way for millions of people to easily find, reserve, and pay for parking on their mobile device.
"Our Gated Parking Service allows our users to skip payment kiosks by having the ParkMobile app takeover the transaction through our ticket takeover solution. From our testing, after converting the Gated Parking Service over to Graviton2-based M6g instances, we were able to achieve the same performance with 50% fewer instances leading to a 46% lower cost compared to our previous M5a Amazon EKS clusters. Our goal at ParkMobile is to eventually move all our cloud services to Graviton2-based EC2 instances. Once realized, we expect to see similar price to performance gains through out our environment post migration."
- Integrations and SRE Teams
"As Parkmobile continues it's growth trajectory, we're always looking for ways to optimize our compute and costs. The Graviton 2 processors and intances types check all those boxes for us. We're excited for the offering and we're looking forward to our full scale adoption as our tooling and industry move more and more towards ARM based solutions."
- Chris Salomon, Director, Software & Cloud Engineering, ParkMobile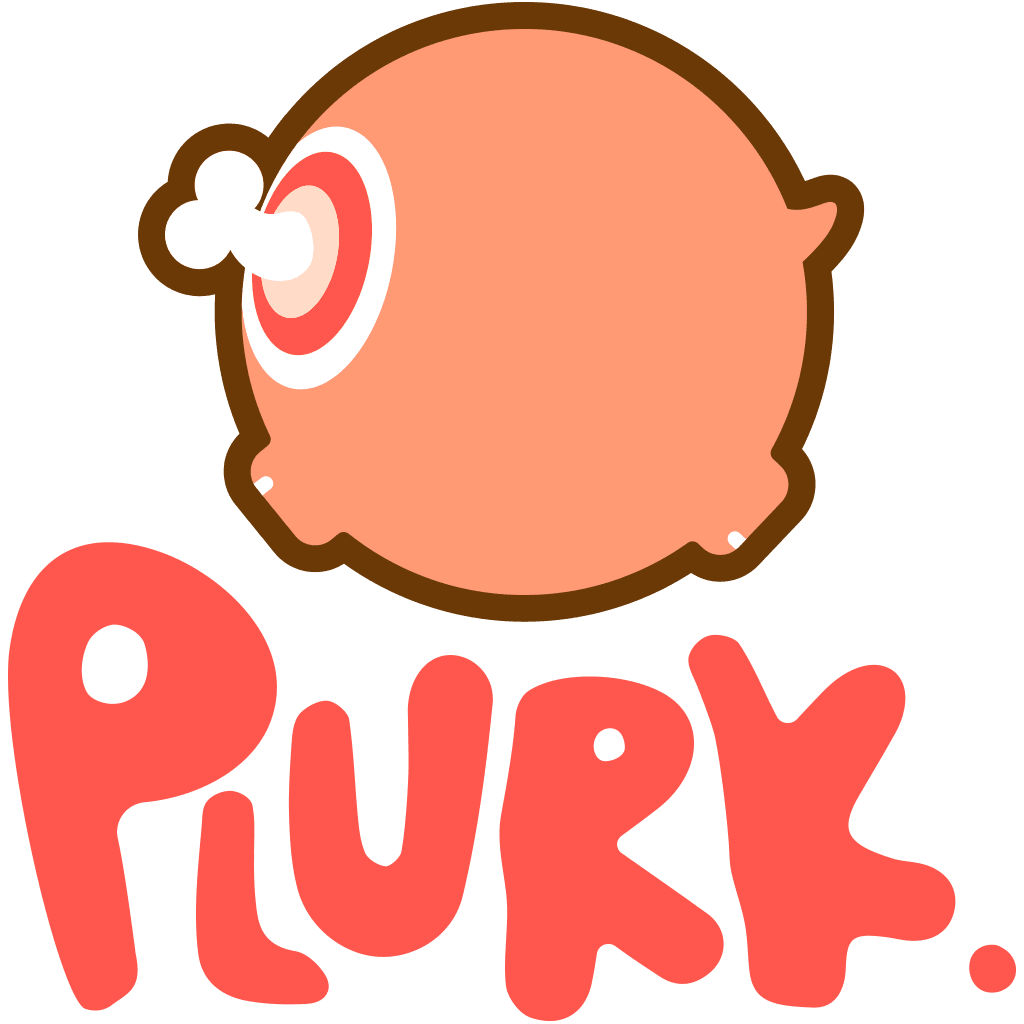 Plurk develops and operates a social media site that allows people to showcase the events that make up their life in deliciously digestible chunks. As part of its stack Plurk operates a Memcached fleet to ensure a great user experience. Plurk is born in the cloud, and has been running Memcached on Amazon EC2 instances since its early days. When Plurk heard about AWS Graviton2 it was excited to see how it would perform for the Memcached workload fleet. The transition to AWS Graviton2-based EC2 instances has been seamless and Plurk reduced its processor load by 15% and cost by 20%. Based on this positive experience, Plurk is evaluating other workloads to transition to AWS Graviton2 for additional price/performance benefits.


Raygun provides visibility into how users are really experiencing software thereby enabling its customers to detect, diagnose and resolve issues with greater speed and accuracy. For Raygun's compute centric .NET Core based workloads that were tested on the new Graviton2 based M6g instances, Raygun is excited to see a 30% performance gain over the existing 5th generation instances are currently used in production today. In this challenging climate Raygun's focus is to look for cost efficiencies, so Raygun is very excited about being able to utilize these instances in production now they are generally available.

Redbox is America's leading source for affordable new release movie rentals and TV shows, without a subscription. Redbox operates more than 41,500 conveniently located, self-service entertainment kiosks and run nightly inventory forecasts to ensure customers get the movies they want, when they want them. The forecasting algorithm is mostly compute bound and runs on C5 instances today. When Redbox saw the AWS Graviton2 announcement they were keen to test the new Amazon EC2 M6g instances to see how they perform for this use case. Comparing m5.2xlarge vs m6g.2xlarge Redbox found the performance was almost identical but the M6g is 20% lower cost. Redbox is impressed that Graviton2 is trading blows with x86 in the server space.

SmugMug operates two very large online photo platforms, SmugMug and Flickr, enabling more than 100M members to safely store, search, share, and sell tens of billions of photos.
"We were an early adopter of Graviton instances, starting with Amazon EC2 A1 instances. Today, we have our PHP-based photo-serving app tier running on AWS Graviton2 based Amazon EC2 M6g and C6g instances using Spot. It's not very often that a piece of technology comes around that enables you to get 40% better price performance just by recompiling. Moving to AWS Graviton2 based instances required minimal code changes; it just worked! We intend to migrate the vast majority of our workloads to AWS Graviton2 within the year and one of our next steps will be to move our caching servers to r6gd."
Shane Meyers, Principal Operations Engineer, SmugMug


Supabase is a YC-incubated startup that offers developers an open-source alternative to Google's Firebase.
"At Supabase, we are always looking for innovative ways to boost performance and reduce costs to differentiate our offerings. We moved our Postgres and API server workloads to AWS Graviton2 based T4g instances from T3a instances and saw 28% better performance at 10% lower cost per instance. Adopting AWS Graviton2 was easy. It took just under a week with one lead engineer to run our workloads on T4g instances. Graviton2 based instances provide the ideal combination of superior performance and lower cost, and AWS is the only major cloud provider with Arm-based instances. We are looking forward to adopting AWS Graviton2 based instances for an even wider set of workloads to further improve the price performance of our workloads."
- Anthony Wilson, Co-founder & CTO, Supabase


"Supership enables enterprise digital transformation with one-stop solution for collecting, analyzing data scattered throughout the company, and automating them with AI technology. We had two major challenges in business - to reduce large number of lightweight web application infrastructure cost and to improve mass data processing performance. For lightweight web applications, we could see ~40% higher request-per-second performance at lower cost on m6g.large compared to m5.large. As mass data processing performance, we tested Elasticsearch7.3/OpenJDK11 workload on c6g.xlarge up to c6g.8xlarge and confirmed ~40% better price performance compared to C5 instances. Transitioning from x86 to Arm for CI/CD was easy. Most of processing systems could be built without any special effort."
Yutaka Nakano, Data Solution Studio Engineering Group II - Supership Inc.
"S-Cube is a high growth technology company setting the pace in game-changing FWI (Full Waveform Inversion) algorithms for subsurface energy resource applications. We benchmarked our next generation optimization toolbox, X-Waveform Inversion, on AWS Graviton2 based C6g instances and the results far exceeded our expectations. The C6g instances performed 30-45% faster than C5 instances on a per vCPU basis. This better performance, combined with 20% lower cost of C6g instances compared to C5 translates into a 65-80% better price performance."
- Tim T.Y. Lin, Principal Cloud Developer, S-Cube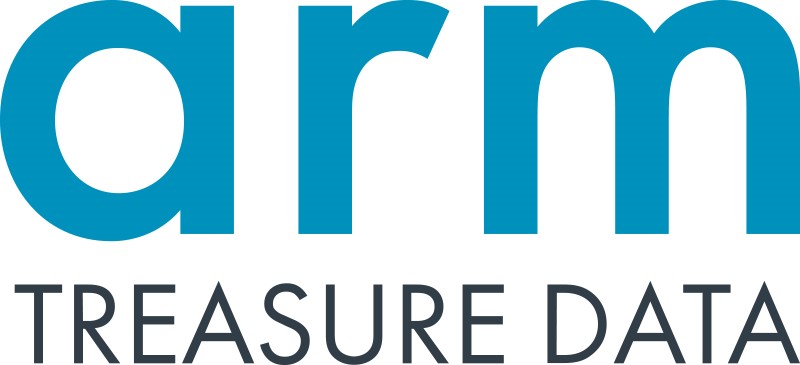 Arm Treasure Data Customer Data Platform (CDP) enables the unification of data from different sources and reduces the need for data cleaning and preparation. This big data heavy workload runs on AWS, supported by open-source middleware such as Presto. Based on internal tests, the Amazon EC2 M6g instances powered by Arm-based AWS Graviton2 processors provide 30% better performance and 20% better cost benefits compared to M5 instances.

Valnet Inc. is a digital media company that specializes in content distribution.

"With a portfolio of high volume sites like Screen Rant, TheGamer and CBR, a well optimized EC2 infrastructure is a fundamental part of our business. After benchmarking our most common workloads (NGINX, PHP, Redis) we found the new AWS Graviton2 based Amazon EC2 M6g instances demonstrated up to 30% increased performance over our current M5 fleet. We have since made a complete transition to M6g with 20% fewer instances, 20% lower cost for an overall 40% better price performance."

Stefan Sjogelid, System Administrator - Valnet Inc.

Partner Testimonials
"Aqua's customers choose to deploy their container workloads on AWS Graviton2-based EKS clusters for improved workload density and cost-effectiveness. We partnered with AWS to extend our market-leading, full lifecycle protection of container workloads to include support for Arm64-based Graviton2 infrastructure, ensuring our mutual customers can enjoy its benefits with no compromise on security across all AWS container services."

– Amir Jerbi, CTO and Co-founder of Aqua Security
As the largest continuous integration and delivery (CI/CD) platform, CircleCI is the central hub where developers seamlessly take ideas to execution, at scale. CircleCI is one of the few services to offer fully cloud-based Arm compute for CI/CD, allowing customers to build and test their applications for Arm without managing their own machines.

"The AWS Graviton2 instances make Arm-based CI/CD possible for the first time at scale. We needed a partner who could provide Arm-based compute with the capacity and reliability we require. With CircleCI's Arm build fleet running on Graviton2, developers can build, test and deploy Arm-based applications in a truly serverless experience, without managing their own machines. By partnering with AWS, we're able to bring that scale to the Arm developer community at a level not previously possible."

Tom Trahan, VP Business Development, CircleCI

CrowdStrike is a global cybersecurity leader in cloud-delivered endpoint protection built from the ground up to stop breaches. CrowdStrike Falcon delivers full spectrum runtime protection and visibility for hosts and hosted containers leveraging a cloud-native platform and a single lightweight sensor, without requiring any additional deployments or integrations. AWS Graviton2 Arm64-based instances offer compelling performance and cost benefits which will help drive adoption across a much wider variety of workloads. Under the shared responsibility model, AWS customers require consistent and seamless protection across their Amazon EC2 compute fleet, regardless of the underlying processor architectures. That is why CrowdStrike is delighted to extend CrowdStrike Falcon protection and visibility for all Graviton-based EC2 instances.

Datadog is the monitoring and analytics platform for developers, operations, and business users in the cloud age. "We're excited the Graviton2 instances are now generally available. We've seen our own developer productivity increase as these instances have boosted the performance of key continuous integration pipelines by 50%," said Jimmy Caputo, Product Manager at Datadog. "With the Datadog Agent for Graviton / Arm, all AWS customers can use Datadog to monitor the Graviton2 instance performance alongside the rest of their infrastructure."

Dynatrace provides software intelligence to simplify cloud complexity and accelerate digital transformation. As a leader in cloud-native and hybrid observability, we see a massive growth in the popularity of AWS Graviton2. Our mutual customers are seeking to take advantage of the price/performance benefits of Graviton2 and are excited to do so with the exact same experience from Dynatrace full-stack OneAgent, which is now readily available for the Arm architecture and AWS Graviton2.

"Genymotion offers Android™ In-the-Cloud (AIC) solutions, with in-browser streaming and ADB access. Genymotion has been deployed on AWS Graviton2 Arm64-based instances, as our clients are seeing as much as three to five times higher density and higher streaming quality on this generation of Arm-based servers, with a lower price. This also enables them to have a native experience of Android without the need to install binary translation tools to run applications. The Genymotion team is very excited to finally see server-based Arm instances in the cloud as it will open new use cases and opportunities"
Jean-Charles Leneveu, Product Manager, Genymotion

HashiCorp customers are adopting AWS Graviton2-based Amazon EC2 instances for their significant performance and cost benefits. Consul is a service networking platform that enables application connectivity across any runtime or AWS instance type, and is designed to align with customer workflows to help them leverage the latest generation EC2 instances. Consul enables customers to migrate workloads to AWS Graviton2-based instances more efficiently and with less downtime.

InterSystems, aims to offer its data platform customers the freedom with both technologies and architectures. InterSystems benchmarks show that the new AWS Graviton2-based Amazon EC2 M6g instances offer up to 28% higher performance at a 20% lower infrastructure cost compared to similar-sized M5 instances. These compelling results led InterSystems to add support for the Arm architecture and AWS Graviton2-based instances in the latest version of InterSystems IRIS data platform.

KeyDB is a high performance database compatible with the Redis™ API and focused on multithreading, memory efficiency and high throughput. KeyDB is excited to offer support for AWS Graviton2 instances and encourage users to see what a KeyDB + Graviton2 setup can offer. KeyDB testing has shown performance gains as high as 65% using AWS Graviton2-powered Amazon M6g instances compared to the latest generation x86-based M5 instances. KeyDB is proud to support the latest technology and provide the most powerful solutions available to its users.

Software and Services
Operating Systems
Amazon Linux 2
Red Hat Enterprise Linux
Ubuntu
SUSE Linux Enterprise Server
Fedora
FreeBSD
Debian

NetBSD
CentOS
Container Services
Docker
Amazon Elastic Kubernetes Service
Amazon Elastic Container Service
Firecracker
Amazon Elastic Container Registry
Rancher
Developer Tools and Software
Jenkins
GitLab
AWS CodeCommit
Amazon CodeBuild
AWS CodePipeline
AWS CodeDeploy
AWS Cloud9
Amazon Corretto
NGINX
Chef
Drone
Github
Github Actions

HoneyComb
TravisCI
KernelCare
Agents
CrowdStrike
Datadog
Amazon CloudWatch
Amazon Inspector
AWS Systems Manager
Qualys
Rapid7
Tenable
DynaTrace
And many others...
Partner Blogs
Jason Andrews
Sep 15, 2020
NGINX
Aug 4, 2020
Arthur Petitpierre and Jimmy Caputo
Jul 20, 2020
Jim Jackson
Jun 12,2020
Brent Cook
Jun 8, 2020
Chris Carlson
May 26, 2020
Businesswire
May 21, 2020
Kai Sasaki (Treasure Data)
Mar 27, 2020
Observations on Arm64 and AWS's Amazon EC2 M6g instances
Liz Fong-Jones (Honeycomb.io)
Mar 18,2020
Benchmarking the AWS Graviton2 with KeyDB – M6g up to 65% faster
Ben Schermel (EQAlpha)
Mar 2, 2020
Intersystems IRIS on Arm-based AWS Graviton2 Processors
Steve LeBlanc (InterSystems)
Feb 19, 2020
Building multi-architecture Docker images on Arm 64-bit AWS Graviton processors
Scott Rossillo
Jan 14, 2020
Articles and announcements
Sébastien Stormacq
Jul 27, 2020
Neelay Thaker
Jul 14, 2020
Spot
Jun 22, 2020
Business Wire
Jun 11, 2020
Emma White
Jun 11, 2020
Jesse Butler
May 1, 2020
Resources
1 20% lower cost and up to 40% higher performance for M6g, C6g, and R6g instances over M5, C5, and R5 instances respectively, based on internal testing of workloads with varying characteristics of compute and memory requirements.