Cibo Labs is an agricultural data analytics company that brings a completely new approach to monitoring Australia's grazing lands, underpinning more profitable farms and more sustainable landscapes. Cibo Labs needed to process Terabytes of data to map the pastoral landscape in Australia, and their existing on-prem system was not able to handle the load and became unreliable.

"We were able to get 50% cost savings compared to our on-premises systems by running our data intensive satellite imagery processing application on AWS Graviton2 based R6g instances due to their superior performance. Adopting AWS Graviton2 required no code changes and the price performance benefits will now enable regular updates and quick turnaround on future product enhancements."

- Peter Scarth, Principal Research Scientist, Cibo Labs

CleverTap is an omni-channel customer engagement and user retention platform that helps brands create individualized experiences, drive user engagement, and delight customers through intelligent mobile marketing strategies and mobile app metrics. They have delivered over $2 billion in incremental revenue across 8000+ mobile apps.

"As an omnichannel customer engagement platform, our Java based analytics workload is extremely parallel and distributed in nature. In an effort to enable a remote compute farm to spin up and spin down on demand, we wanted to utilise instances which offered us a balance of compute and network throughput. Graviton2 powered instances (M6g/R6g) offered us both, while lowering our EC2 costs by 50 to 70% over comparable x86 based instances. We've had a smooth transition to Graviton2 powered instances, within two to three months."
- Jude Pereira, Principal Architect, Clevertap

Domo is the fully mobile, cloud-based platform that modernizes how businesses run by leveraging their data at cloud scale in record time.

"The Domo Business Cloud is purpose built to serve the fast-paced data intelligence needs of today's businesses. We adopted AWS Graviton2-based instances for our application servers, data pipeline systems, and Kubernetes clusters currently running tens of thousands of pods. In about one month, we were able to migrate more than 50% of our EC2 footprint. This has resulted in a substantial decrease in median execution times for many of our workloads, allowing us to reduce our affected Amazon EC2 spend by 20% from a combination of direct cost savings and performance-enabled scale down. We're now actively looking to transition additional Kubernetes clusters dedicated to advanced analytic workloads, queueing system servers, database servers and more!"
- Riley Jenkins, Software Engineer, Domo

Hotelbeds is the world's leading bedbank, redefining accommodation, transfers, activities and car rental products with a global network of travel distributors. Hotelbeds is constantly exploring new technologies to ensure they offer the best products and services to their customers. Hotelbeds were excited to test out the new AWS Graviton2 processors for one of the workloads developed using Java11 + SpringBoot2. Hotelbeds' initial testing shows that the Amazon EC2 M6g instances based on AWS Graviton2 deliver up to 43% better price performance vs. the current generation M5 instances. Based on these results Hotelbeds looks forward to using M6g instances as part of its Amazon EC2 infrastructure.

LexisNexis Risk Solutions is a global data and analytics company that provides data and technology services, analytics, predictive insights, and fraud prevention for a wide range of industries.

"We tested our Java application based on OpenJDK8 on the Amazon EC2 M6g instances. This application handles a significant amount of encryption processes and is used to provide message level encryption to meet the security needs of our customers. Compared to our baseline C5 instance, the M6g instance was able to handle 30% more traffic. These are very exciting results."

Tim Miller, Senior Consulting Software Engineer - Health Care segment of LexisNexis Risk Solutions

Mobiuspace is a startup that provides an advanced AI-based content discovery and entertainment platform. Mobiuspace recently tested its Java-based containerized backend services on the new AWS Graviton2 based Amazon EC2 M6g instances and observed a performance improvement of 40% compared to the M5 instances. Due to this performance improvement and the 20% lower price of Amazon EC2 M6g instances, Mobiuspace is looking forward to adopting them.


"NAVITIME is the leading provider of navigation technology and services in Japan. We completed the deployment of 4 services, the common API, map data, tile map, and full-text search distribution services, running on x86 based instances to Graviton2 based M6g and C6g instances within just 3 months for the purpose of cost reduction. These services are running on Java8 and C/C++ applications with Amazon EKS/ECS. Migration to M6g instance provided up to 15% higher throughput at 20% lower cost. We are investigating additional workloads to migrate to Graviton2 instances."
Katsuhide Kayashima, senior engineer, NAVITIME JAPAN Co., Ltd.
Netflix is the world's leading internet entertainment service with 158 million memberships in 190 countries enjoying TV series, documentaries, and feature films across a wide variety of genres and languages. "We use Amazon EC2 M instance types for a number of workloads inclusive of our streaming, encoding, data processing, and monitoring applications," said Ed Hunter, Director of Performance and operating systems at Netflix. "We tested the new M6g instances using industry standard LMbench and certain Java benchmarks and saw up to 50% improvement over M5 instances. We're excited about the introduction of AWS Graviton2-based Amazon EC2 instances."


Nielsen is a global measurement and data analytics company that provides the most complete and trusted view available of consumers and markets worldwide. "Our OpenJDK based Java application is used to collect digital data, process incoming web requests, and redirect requests based on business needs. The application is I/O intensive and scaling out in a cost-effective manner is a key requirement," said Chris Nicotra, SVP Digital, at Nielsen. "We seamlessly transferred this Java application to Amazon EC2 A1 instances powered by the AWS Graviton processor. We've since tested the new Graviton2-based M6g instances and it was able to handle twice the load of an A1. We look forward to running more workloads on the new Graviton2-based instances."

"Nulab is a software development company by and for creators. Our products — a project management tool called Backlog, an online diagramming tool called Cacoo, and a team chat tool called Typetalk — help teams around the world enjoy and simplify the creative process of bringing their ideas to life. Nulab migrated all of the Typetalk workloads from Amazon EC2 M5 to AWS Graviton2-powered M6g instances. As a result, the overall response time of production environment improved by up to 30%, and our annual EC2 costs were reduced by about 30%. The migration was quick, and Graviton2 exceeded our expectations. The Nulab team is excited about migrating even more workloads to Graviton2-based instances for price performance gains."

- Hisatomo Futahashi, Site Reliability Engineer, Nulab Inc.

ParkMobile is the leading provider of smart parking and mobility solutions in North America, providing a contactless way for millions of people to easily find, reserve, and pay for parking on their mobile device.
"Our Gated Parking Service allows our users to skip payment kiosks by having the ParkMobile app takeover the transaction through our ticket takeover solution. From our testing, after converting the Gated Parking Service over to Graviton2-based M6g instances, we were able to achieve the same performance with 50% fewer instances leading to a 46% lower cost compared to our previous M5a Amazon EKS clusters. Our goal at ParkMobile is to eventually move all our cloud services to Graviton2-based EC2 instances. Once realized, we expect to see similar price to performance gains through out our environment post migration."
- Integrations and SRE Teams
"As Parkmobile continues it's growth trajectory, we're always looking for ways to optimize our compute and costs. The Graviton 2 processors and intances types check all those boxes for us. We're excited for the offering and we're looking forward to our full scale adoption as our tooling and industry move more and more towards ARM based solutions."
- Chris Salomon, Director, Software & Cloud Engineering, ParkMobile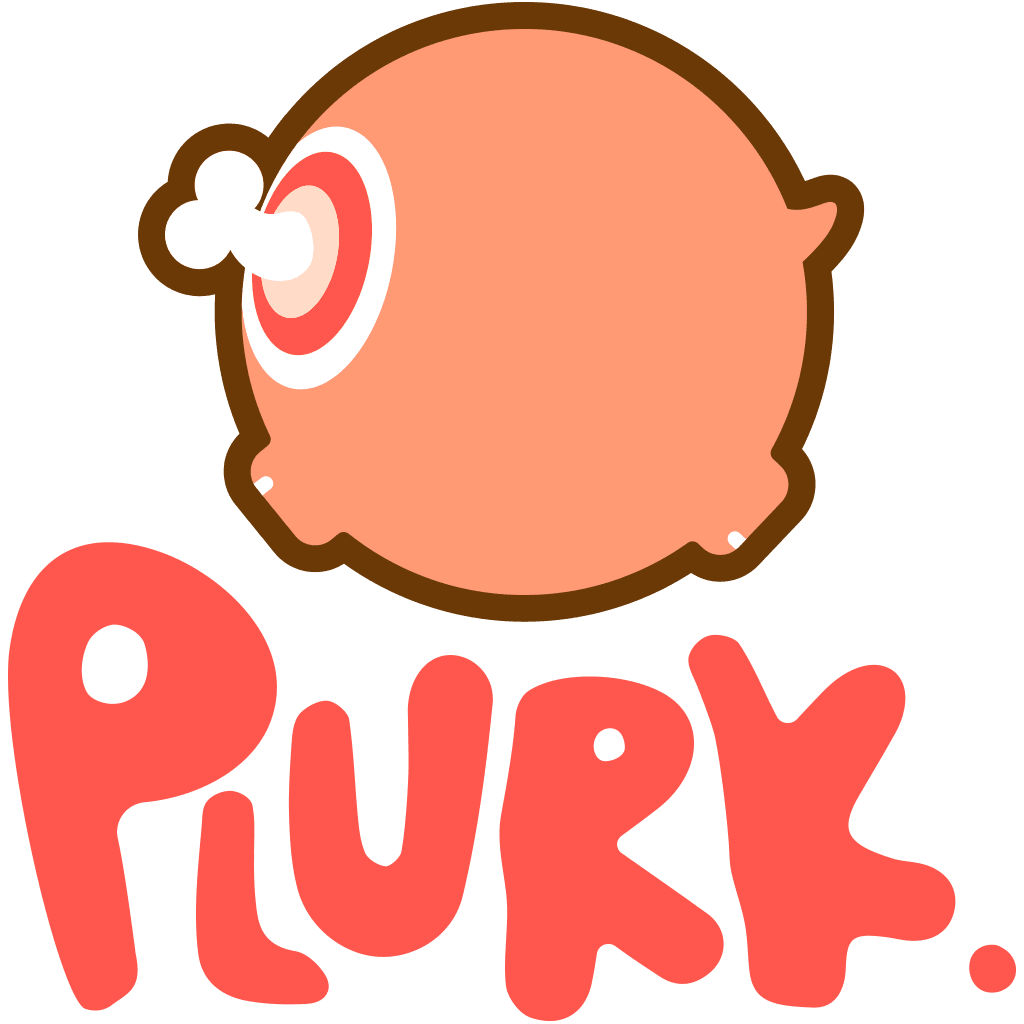 Plurk develops and operates a social media site that allows people to showcase the events that make up their life in deliciously digestible chunks. As part of its stack Plurk operates a Memcached fleet to ensure a great user experience. Plurk is born in the cloud, and has been running Memcached on Amazon EC2 instances since its early days. When Plurk heard about AWS Graviton2 it was excited to see how it would perform for the Memcached workload fleet. The transition to AWS Graviton2-based EC2 instances has been seamless and Plurk reduced its processor load by 15% and cost by 20%. Based on this positive experience, Plurk is evaluating other workloads to transition to AWS Graviton2 for additional price/performance benefits.


Raygun provides visibility into how users are really experiencing software thereby enabling its customers to detect, diagnose and resolve issues with greater speed and accuracy. For Raygun's compute centric .NET Core based workloads that were tested on the new Graviton2 based M6g instances, Raygun is excited to see a 30% performance gain over the existing 5th generation instances are currently used in production today. In this challenging climate Raygun's focus is to look for cost efficiencies, so Raygun is very excited about being able to utilize these instances in production now they are generally available.

Redbox is America's leading source for affordable new release movie rentals and TV shows, without a subscription. Redbox operates more than 41,500 conveniently located, self-service entertainment kiosks and run nightly inventory forecasts to ensure customers get the movies they want, when they want them. The forecasting algorithm is mostly compute bound and runs on C5 instances today. When Redbox saw the AWS Graviton2 announcement they were keen to test the new Amazon EC2 M6g instances to see how they perform for this use case. Comparing m5.2xlarge vs m6g.2xlarge Redbox found the performance was almost identical but the M6g is 20% lower cost. Redbox is impressed that Graviton2 is trading blows with x86 in the server space.


Supabase is a YC-incubated startup that offers developers an open-source alternative to Google's Firebase.
"At Supabase, we are always looking for innovative ways to boost performance and reduce costs to differentiate our offerings. We moved our Postgres and API server workloads to AWS Graviton2 based T4g instances from T3a instances and saw 28% better performance at 10% lower cost per instance. Adopting AWS Graviton2 was easy. It took just under a week with one lead engineer to run our workloads on T4g instances. Graviton2 based instances provide the ideal combination of superior performance and lower cost, and AWS is the only major cloud provider with Arm-based instances. We are looking forward to adopting AWS Graviton2 based instances for an even wider set of workloads to further improve the price performance of our workloads."
- Anthony Wilson, Co-founder & CTO, Supabase


"Supership enables enterprise digital transformation with one-stop solution for collecting, analyzing data scattered throughout the company, and automating them with AI technology. We had two major challenges in business - to reduce large number of lightweight web application infrastructure cost and to improve mass data processing performance. For lightweight web applications, we could see ~40% higher request-per-second performance at lower cost on m6g.large compared to m5.large. As mass data processing performance, we tested Elasticsearch7.3/OpenJDK11 workload on c6g.xlarge up to c6g.8xlarge and confirmed ~40% better price performance compared to C5 instances. Transitioning from x86 to Arm for CI/CD was easy. Most of processing systems could be built without any special effort."
Yutaka Nakano, Data Solution Studio Engineering Group II - Supership Inc.
"S-Cube is a high growth technology company setting the pace in game-changing FWI (Full Waveform Inversion) algorithms for subsurface energy resource applications. We benchmarked our next generation optimization toolbox, X-Waveform Inversion, on AWS Graviton2 based C6g instances and the results far exceeded our expectations. The C6g instances performed 30-45% faster than C5 instances on a per vCPU basis. This better performance, combined with 20% lower cost of C6g instances compared to C5 translates into a 65-80% better price performance."
- Tim T.Y. Lin, Principal Cloud Developer, S-Cube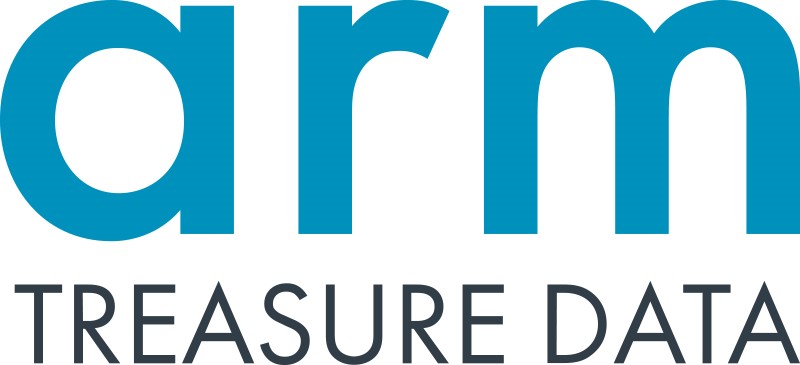 Arm Treasure Data Customer Data Platform (CDP) enables the unification of data from different sources and reduces the need for data cleaning and preparation. This big data heavy workload runs on AWS, supported by open-source middleware such as Presto. Based on internal tests, the Amazon EC2 M6g instances powered by Arm-based AWS Graviton2 processors provide 30% better performance and 20% better cost benefits compared to M5 instances.

Valnet Inc. is a digital media company that specializes in content distribution.

"With a portfolio of high volume sites like Screen Rant, TheGamer and CBR, a well optimized EC2 infrastructure is a fundamental part of our business. After benchmarking our most common workloads (NGINX, PHP, Redis) we found the new AWS Graviton2 based Amazon EC2 M6g instances demonstrated up to 30% increased performance over our current M5 fleet. We have since made a complete transition to M6g with 20% fewer instances, 20% lower cost for an overall 40% better price performance."

Stefan Sjogelid, System Administrator - Valnet Inc.


Read the documentation
Find helpful user guides and resources to learn more about Amazon EC2.
Read documentation

Sign up for a free account
Instantly get access to the AWS Free Tier.
Sign up
Start building in the console
Get started building with Amazon EC2 in the AWS Management Console.

Sign in