2022
Razer Achieves Over 70 Percent Cost Savings in Compute Spend Using Amazon EC2 Spot Instances and Amazon ECS
70–90 percent
saved by using Amazon EC2 Spot Instances

Achieves cost savings
using a combination of instance types

Scaled with company growth
to handle double the compute workloads
Significant price performance benefits
using AWS Graviton processor
Achieve good performance
for users at an affordable rate
Overview
Razer, a leading lifestyle brand for gamers, relies on speed and scalability to manage the daily cycle of traffic it experiences as users typically log on for gaming during the weekends and after work. In 2015, Razer looked to Amazon Web Services (AWS) for a cost-effective solution that could meet the demands of its customers. Using Amazon Elastic Compute Cloud (Amazon EC2), which offers secure and resizable compute capacity for virtually any workload, Razer achieved significant cost savings by using low-cost instances while scaling to meet its customers' needs.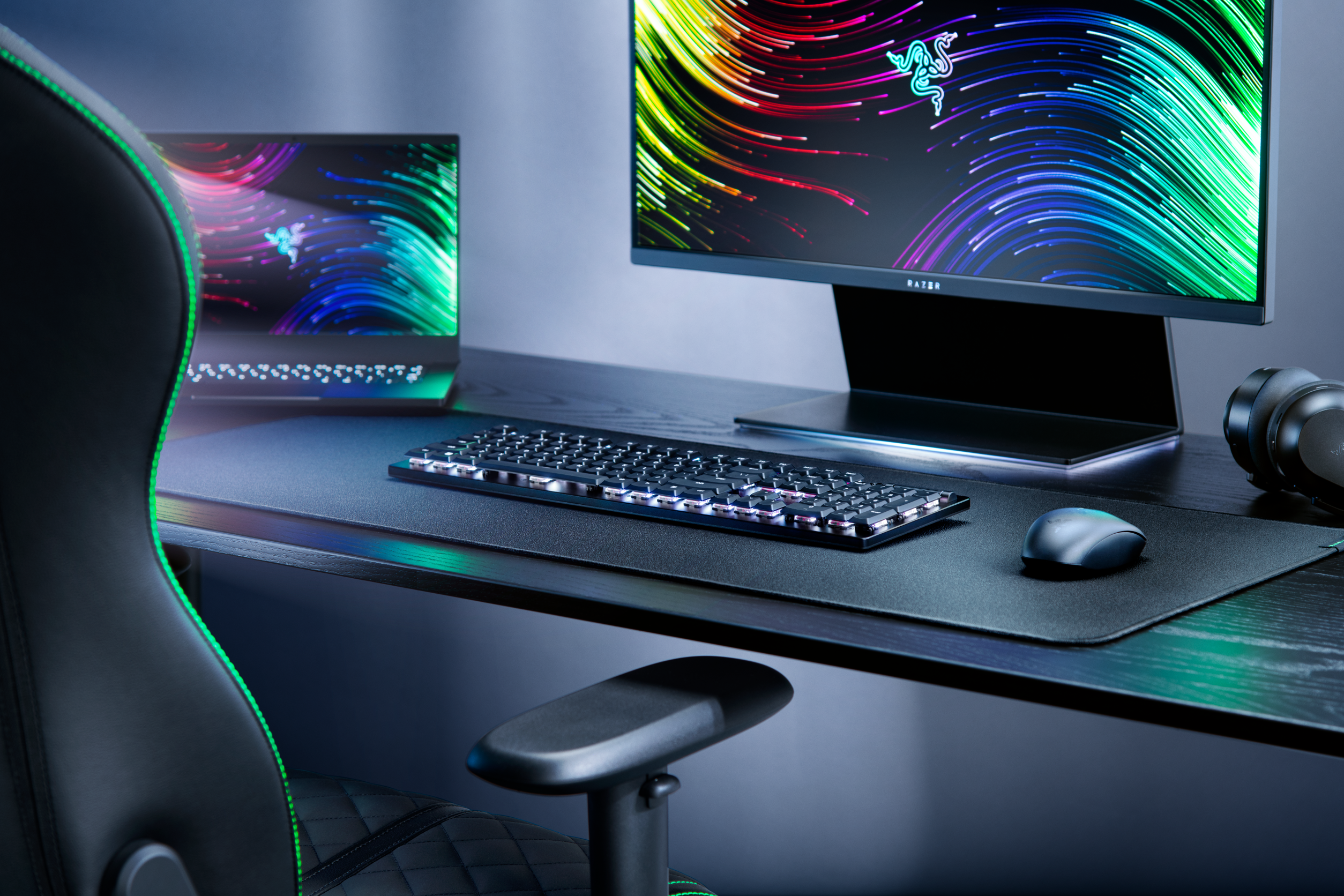 Opportunity | Supporting User Volume and Variable Traffic Needs
Razer designed and built a worldwide gamer-focused marketplace of hardware, software, and services. Operating by the motto "For Gamers. By Gamers," Razer has grown into a global brand since its founding in 2005.
Supporting more than 175 million user accounts as of 2021, Razer needs to manage a large amount of user data. In addition to user accounts, an experienced gamer using Razer's products could have multiple gaming profiles. Razer needed a cost-effective solution that could support its large volume of user data and manage essential tasks, like user setting synchronization, so that users can keep the same settings and macros when logging in from different devices. However, the company's traffic volume varies significantly throughout the day, which makes it costly to reserve instances that aren't needed outside of peak hours. Razer began using Amazon EC2 Spot Instances, which let users take advantage of unused Amazon EC2 capacity on AWS and are available at up to a 90 percent discount compared with Amazon EC2 On-Demand prices, making it an economical choice for the gaming brand. Razer runs over 80 percent of its Amazon EC2 instances, including all production workloads, on Spot Instances using Amazon Elastic Container Service (Amazon ECS), a fully managed container orchestration service for running highly secure, reliable, and scalable containers.


Using Spot Instances to handle the daily cycle of traffic needs, we achieve good performance for our users at an affordable rate.

Jonathan Tan
Site Reliability Engineering Tech Lead, Razer

Solution | Managing Scale Effectively Using Amazon EC2
Razer runs an estimated 800–1,300 instances using Amazon EC2 every day. By using Spot Instances for the majority of its workloads, Razer saves 70–90 percent of the Amazon EC2 costs when the company does not need the flexibility of Amazon EC2 On-Demand Instances, which let users pay for compute capacity by the hour or second. For predictable workloads, like internal administration instances, that don't use Spot Instances, Razer uses Amazon EC2 Reserved Instances and Savings Plans, which provide a capacity reservation at lower compute costs. During peak traffic events, like Black Friday sales, Razer uses supplemental On-Demand Instances to handle the increased traffic.
Scalability is particularly important for Razer because the gaming industry experiences a daily cycle of traffic with more users logging on during the weekends and after work hours. Because of these fluctuating needs, Razer achieves more for less when using Amazon EC2 Auto Scaling, a feature that supports users in maintaining application availability and facilitates automatically adding or removing Amazon EC2 instances according to conditions users define. "Using Amazon EC2 Auto Scaling, we purchase only the number of instances that we need based on the current price in the market, which is how we save money using Spot Instances," says Jonathan Tan, site reliability engineering tech lead at Razer. "During our heaviest load, Amazon EC2 Auto Scaling increases the number of instances that we use by up to 50 percent." By automatically scaling based on its immediate needs, Razer saves money using Spot Instances whenever possible, flexibly adapting as workloads change throughout a single day.
Starting in the beginning of 2021, Razer also requested to scale after experiencing significant growth as a company. Razer's compute workloads doubled over 12–14 months while more people were at home using the company's products during the COVID-19 pandemic. Companies often plan several years in advance to budget and procure the appropriate hardware, estimating the anticipated future demand, bandwidth, and traffic. But when a company experiences significant unexpected growth, it can be costly to meet increased demand. "Using Spot Instances, we can be more agile in planning for hypergrowth demands while keeping operational expenditure low or achieving greater savings," says Tan.
To maximize resources in 2021, Razer began using AWS Graviton processors, designed to deliver the best price performance for cloud workloads running in Amazon EC2. Razer's caching and authentication workloads are the largest processes using AWS Graviton, but the company also uses AWS Graviton processors for a variety of other workloads. "The biggest impact we've seen from using AWS Graviton is the increased performance at a competitive price point, which is what matters for the bottom line," says Tan. Using AWS Graviton processors, Razer has seen significant price performance benefits due to the lower cost of AWS Graviton2-based instances as well as the performance increase with lower CPU usage, resulting in 5–10 percent cost savings from the migration. The company started by migrating the instances that were the simplest to migrate and provided the biggest cost savings, such as instances for Amazon Relational Database Service (Amazon RDS), a collection of managed services that makes it simple to set up, operate, and scale databases in the cloud. "The migration was seamless and happened within one day," says Tan. As part of this ongoing process, Razer has also migrated its instances for Amazon ElastiCache—a fully managed, in-memory caching service supporting flexible, near-real-time use cases—to AWS Graviton processors.

Outcome | Continuing to Manage Scale in an Affordable Way
Razer plans to migrate even more workloads to AWS Graviton over time. To improve security and save on operational overhead, Razer also plans to migrate its containers to AWS Fargate, a serverless, pay-as-you-go compute engine that lets users focus on building applications without managing servers. Because of the company's successes so far, Razer plans to continue focusing its efforts on reducing costs while managing scalability needs. "Using Spot Instances to handle the daily cycle of traffic needs, we achieve good performance for our users at an affordable rate," says Tan.

About Razer
Razer is a leading lifestyle brand for gamers. With a fan base that spans every continent, the company has designed and built a gamer-focused marketplace of hardware, software, and services.

Get Started
Organizations of all sizes across all industries are transforming their businesses and delivering on their missions every day using AWS. Contact our experts and start your own AWS journey today.