Amazon EC2 Spot Instances
Compute at up to 90% off. Spend less. Scale more. Get faster results.
Amazon EC2 Spot instances are spare compute capacity in the AWS cloud available to you at steep discounts compared to On-Demand prices. EC2 Spot enables you to optimize your costs on the AWS cloud and scale your application's throughput up to 10X for the same budget. By simply selecting Spot when launching EC2 instances, you can save up-to 90% on On-Demand prices.

The only difference between On-Demand instances and Spot Instances is that Spot instances can be interrupted by EC2 with two minutes of notification when EC2 needs the capacity back. You can use EC2 Spot for various fault-tolerant and flexible applications, such as test & development environments, stateless web servers, image rendering, video transcoding, and to run analytics, machine learning and high-performance computing (HPC) workloads. EC2 Spot is tightly integrated with other AWS services including EMR, Auto Scaling, Elastic Container Service (ECS), CloudFormation, Data Pipeline and AWS Batch, providing you freedom of choice in how you launch and maintain your applications running on Spot instances.

AWS also offers Spot Fleet, which automates the management of Spot instances. You simply tell Spot Fleet how much capacity you need and Fleet does the rest.

Reduce Costs
EC2 instances at savings of up to 90% the On-Demand price. Learn more.

Pause & Resume
With the new Hibernate and Stop-Start features, Spot will automatically pause and resume your work around interruptions, so your applications can start right where they left off. Learn more.

Familiar Interface
Spot instances are easy to launch. Use a Launch template with Spot Fleet or add a single parameter to the same API used to launch OD instances - instances will be launched immediately as long as capacity is available. Learn more.

Scale Your Application
Speed up your job flows and generate business results faster. You can run and scale applications such as containerized web services, image rendering, big data analytics and massively parallel computations on Amazon EC2 Spot instances. Learn more.
Unlock new opportunities
Run faster than others at a lower cost, power new businesses & applications, create new methods of automation and interactivity that are not otherwise possible. Learn more.

Integrated Everywhere
Amazon EC2 Spot is tightly integrated with other AWS services like EMR, EC2 Auto Scaling, AWS Auto Scaling, CloudFormation, AWS Batch, Datapipeline, Elastic Container Service (ECS) and other non-AWS services including Jenkins, Bamboo, Alces Flight & Terraform. Learn more.

Featured Customers
More and more businesses are using Amazon EC2 Spot instances to run and scale their infrastructure cost-effectively. Here are some examples of how customers have achieved business agility, cost savings, and scale with EC2 Spot instances. For more details, visit Amazon EC2 Spot Customers page.
Get started with AWS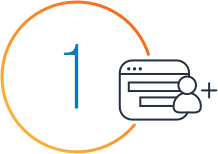 Sign up for an AWS account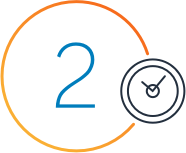 Learn with 10-minute Tutorials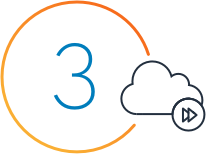 Begin building with step-by-step guides to help you launch your
AWS project
.