Join us for the annual AWS Partner Summit Mumbai, an exclusive, full-day event where you can connect with AWS leaders, collaborate with industry peers and discover the latest in cloud innovation and AWS technologies to best serve your customers. Attend this forum to understand AWS's business direction and how partners can be successful with AWS.
AWS Partner Summit Mumbai will include
Executive sessions delivered by AWS leaders on driving innovation and building a successful cloud practice

Panel discussion featuring industry leaders on delivering customer outcomes

Meet with our partner managers, solutions architects and training specialists to learn how you can leverage APN programs to accelerate your cloud journey

Reasons to attend
The AWS Partner Summit is an exclusive full day conference for AWS Partners, designed for CXOs, business heads and senior technical professionals.
Hear from our leaders about AWS India strategy and growth opportunities in 2019 and beyond
Get the opportunity to learn from the successes of your peers and gain new skills and insights for developing a growing cloud practice with AWS.

Partner Summit will arm you with content that is tailored to your goals as a Consulting or Technology Partner
Learn how to increase revenue with cloud-based products and services, gain a greater competitive advantage, and expand your business

Hear customer success stories, network with your industry peers and the AWS team
Celebrate success at the AWS APN Excellence Awards Presentation and Networking session
Speakers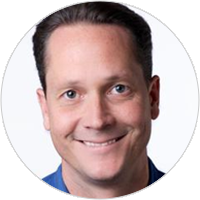 Ed Lenta, Managing Director, Asia Pacific, Amazon Web Services
Ed Lenta is a seven-year veteran of Amazon Web Services, where he has held senior regional and global roles. From 2010, he managed business operations in Australia and New Zealand, overseeing significant growth across all customer segments as demand for cloud increased. In 2013, Ed moved to Seattle as Head of Global Accounts, AWS. Working with some of the world's largest multinationals, Ed oversaw all aspects of their partnerships, including business strategy, digital transformation projects, and global execution.
In his current capacity as Managing Director of Asia Pacific, Ed manages AWS operations across more than twenty countries, supporting businesses of all sizes ranging from start-ups to enterprise. His management responsibilities include building and leading customer-facing teams to help organizations leverage the power of AWS Cloud, growing the AWS customer base, and developing channels and alliances. Before joining AWS, Ed held international roles with major technology companies in Asia Pacific.

Adrian De Luca, Head of Partner Solution Architecture, Asia Pacific, Amazon Web Services
As the Head of Partner Solution Architecture in Asia Pacific, Adrian leads a regional practice of technology specialists that drive architectural best practices for AWS Cloud Platform. The team is responsible for working with technology and consulting partners across the region building reference architectures for their software, optimising solutions to take advantage of the cloud, developing AWS Quick Start deployments and making applications easy to consume via the AWS Marketplace.
In addition, Adrian is responsible for deepening AWS's understanding of the unique customer and market needs in Asia Pacific and providing input to enhance the roadmap and development of the AWS Platform. By combining the insight of economic and technological trends, De Luca works closely with partners to develop solution offerings that are innovative and relevant in the region.
De Luca brings 20 years of experience in information technology to AWS. Prior to this role, he was the Chief Technology Officer and Senior Director of Pre-Sales at Hitachi Data Systems where responsible for directing the technical pre-sales capability. He was also the co-founder of AirActive, a digital marketplace for fitness and wellness activities.
De Luca has worked actively with industry bodies such as the Storage Networking Industry Association (SNIA), advised the Australian Government on Cloud policy and participates in a number of start-up associations. He is also a popular keynote speaker presenting at major industry events around Asia Pacific and has written a number of business and technology white papers and co-authored the books.

Conor McNamara, Director, Business Development, APAC, Amazon Web Services
Conor McNamara leads the Asia Pacific Business Development function for Amazon Web Services, Conor also provides strategic oversight for our AWS business in India with all India Commercial Field Operations reporting into Conor. Conor's charter is to incubate new AWS services in the Asia Pacific Region. His team takes input from customers across all customer segments, industry verticals, and APAC countries, to develop and deploy programs that increase the pace of adoption and shorten the time to value for customers across the region. Conor and his team also champion the evolving needs of APAC customers, and help ensure that these are represented on the AWS roadmap, of which up to 95% reflects AWS customer requests globally.

Conor joined AWS in 2014 as Cloud Economics and Enterprise Business Development Manager in Australia and New Zealand. In that role, he led high-profile programs to raise industry awareness of the important planning, milestones, and metrics involved in a successful cloud migration, working with customers such as NAB, Origin Energy, and Seven Group. In 2016, he was promoted to his current role, and moved to Singapore to build an APAC-wide team. In addition to significantly growing the size and scope of his team over the past years, Conor continues to act as an Executive Sponsor on a number of AWS' largest customers, and is an in-demand speaker on the fast-evolving concepts of cloud economics and enterprise strategy, as more and more regional and global businesses migrate to the cloud.

Before joining AWS, Conor held roles in Ireland and Australia in leading technology, management consulting, and private equity firms. He holds a Degree in Electronic Engineering, and a Masters in Management Science from University College Dublin (UCD).

Olivier Klein, Head of Emerging Technologies, Amazon Web Services
Olivier is a hands-on technologist with more than 10 years of experience in the industry and has been working for AWS across APAC and Europe to help customers build resilient, scalable, secure and cost-effective applications and create innovative and data driven business models.
He advises how emerging technologies in the Artificial Intelligence (AI), ML and IoT space can help create new products, make existing processes more efficient, provide overall business insights and leverage new engagement channels for end-consumers. He also actively helps customers build platforms that align IT infrastructure and service spending with revenue models, effectively reducing waste and disrupting how product development had been executed over the past decades.

Stanley Chan, APAC Head Technology Partners, Amazon Web Services
Stanley is currently the Head of Technology Partners for Amazon Web Services, where he oversees a portfolio of software companies and technology solution partners across Asia Pacific. He has over 20 years of experience working at leading high-tech companies and start-ups. His area of expertise includes cloud, mobile and internet infrastructure technologies.

Agenda
09:00 – 10:00
Registration & Networking
10:00 – 10:10
Welcome Note
Ed Lenta, Managing Director, APAC, AWS
10:10 – 11:00
Keynote Speakers
Conor McNamara, Director, Business Development, APAC, AWS
Adrian De Luca, Head of Partner Solution Architecture, APAC, AWS

Guest speaker: Arun Kumar Parameswaran, Managing Director, India & SAARC, VMware
11:00 – 11:30
The Future of Data is Here
Olivier Klein, Head of Emerging Technology, APAC, AWS
11:30 – 11:50
Tea Break
11:50 – 12:05
AWS Partners Together, for Positive Citizen Impact
Chandra Sankholkar, General Manager, Strategy & Channels, Amazon Internet Services Pvt Ltd
12:05 – 12:50

Panel Discussion: Accelerating the Cloud Journey
Moderated by: Navdeep Manaktala, Head of Business Development, AISPL
Panel Members:
- Ravi Seetharaman, Director, India Insurance Sales, Tata Consultancy Services
- Prateek Garg, Managing Director & CEO, Progressive Infotech
- Kamal Nath, CEO, Sify Technologies Limited
- Varoon D. Rajani, Founder and CEO, Blazeclan Technologies
- Vivek Belgavi, Partner & Head of Financial Services, Technology Consulting, PricewaterhouseCoopers Private Limited


12:50 – 13:45
Lunch
13:45 – 15:15
Breakout Sessions
Ballroom 2: Jump Start Your APN Journey

Ballroom 3: ISV - Build on AWS
Ballroom 1: New To APN

13:45 – 14:30

AWS Partner Network 2019 & Beyond
Felicity Cooper, Partner Program Manager, Asia Pacific, AWS

In this session, learn about 2019 AWS Partner Network (APN) program launches and changes, how to leverage APN programs to demonstrate deep expertise to customers, and how to achieve long-term success as an APN Partner. Gain an understanding of upcoming program changes, impacts on their business, and a clear path forward as an AWS Partner.

14:30 – 15:15

Build, Market and Sell with the AWS Partner Network
Ryan Cauthron, Sr APN Program Manager, AWS

Join this session to gain deep understanding of the AWS Partner Network (APN) and the APN Programs we offer. Learn more about the APN Partner journey and how the programs can help accelerate your business growth, build your differentiated practice, uniquely position and market your AWS based business, and reach customers.

Ballroom 2: Jump Start Your APN Journey

13:45 – 14:30
Tapping into Key Enterprise Workloads SAP, VMware, & Microsoft on AWS
V G Sundar, Head Migrations, AISPL

Every day, more and more enterprise customers are moving their Microsoft, SAP, and VMware workloads to AWS. In this session, we explain how enterprise customers are operating these mission-critical workloads on AWS to increase agility, scale, and realize business benefits faster. We also discuss the modernization roadmap choices that many of these enterprise customers are making to further embrace new cloud-native technologies and gain deeper benefits from cloud computing on AWS.
14:30 – 15:15
Drive Customer Value with Data-Driven Decisions
Craig Stires, Head of Data & Analytics, AWS

Organizations that use data as a competitive differentiator are more likely to lead and outperform their peers. Many organizations have transformed their data architectures and adopted the cloud to meet a variety of scalability and automation challenges. In this session, we develop a blueprint for data flows from data sources to data lakes, data warehousing, advanced analytics, and machine learning (ML). We look at the big picture, understand how to build data pipelines and repositories for different use cases, and enable data science at enterprise scale in a way that unleashes the value of corporate data, and embeds AI/ML in business processes.

Ballroom 3: ISV - Build on AWS

13:45 – 14:15
Maximize Innovation and Agility by Building Your SaaS Solution on AWS
Adrian De Luca, Head of PSA, APAC, AWS

AWS Partner Network (APN) Partners seek a SaaS delivery model for their products to support rapidly changing customer business needs, save costs, and expand market value. AWS has over ten years of experience supporting thousands of ISVs who use AWS services and products as the foundation for their software business, leveraging our rapid pace of service and product innovation, pay-as-you-go pricing, scale and availability, security and compliance, and global reach. In this session, hear directly from partners who have successfully built their SaaS business on AWS, including how they transformed their business, the impact on business and customers, and ways they used the APN along the way.
14:15 – 14:45
ISV Workload Migration
David Nicholls, APAC ISV Migration lead, AWS

In this session, learn how to leverage the recently launched AWS ISV Workload Migration Program (WMP) effectively to accelerate your customers' cloud journey and scale your cloud migration practice. WMP is focused on working with partners to build a repeatable, prescriptive approach to drive migration of end customers' standard ISV workloads to AWS while drawing on various technical, financial, and marketing incentives AWS has to offer. Come learn how partners have been successful with the program to date and how you can get started.

14:45 – 15:15
Realize the Billion Dollar Opportunity: Software Companies
Stanley Chan, APAC HeadTechnology Partners, AWS

If you are an ISV or B2B software startup, come learn about how AWS can accelerate your business. In this session, learn about the various programs, best practices, and success stories essential to launch your cloud-native products and maximize the selling opportunity locally and overseas.
| | |
| --- | --- |
| 15:15 – 15:45 | Tea Break |
| 15:45 – 16:00 | Awards & Closing Note - Navdeep Manaktala |
Advisory for Large Scale events amidst the COVID-19 Situation
The wellbeing of all attendees at the AWS Summit is of utmost importance to us. We will continue to monitor the COVID-19 situation closely and follow national and international guidance to implement necessary precautionary measures before and during the event. During the event, we will have enhanced housekeeping and refuse management protocols to maintain high standards of hygiene and cleanliness. Medics will also be on standby to attend to those who are feeling unwell. For the wellbeing of all attendees, we request that all registrants who feel unwell refrain from attending the AWS Summit and seek medical attention promptly. We are ready and prepared to implement enhanced measures as required by the authorities, and will provide relevant information leading up to the AWS Summit.

Location
Grand Hyatt Mumbai
Bandra Kurla Complex Vicinity, Off Western Express Highway,
Santacruz East, Mumbai, Maharashtra 400055