1 & 2 April 2020
International Convention Centre (ICC), Darling Harbour, Sydney
#AWSSummit @AWSCloudANZ
31 March 2020
International Convention Centre (ICC), Darling Harbour, Sydney
#AWSSummit @AWSCloudANZ
Sponsors
Our sponsoring partners are an integral part of the AWS community. Technology and consulting partners deliver sessions across the event series, showcasing innovative ways they solve customer challenges and deliver new business value using AWS solutions.
---
Global Summit Sponsor
Datadog is a SaaS-based monitoring and analytics platform for infrastructure, applications, logs, and more. Through its fully unified platform, Datadog delivers complete visibility into the performance of modern applications.

So many wonderfully improbable breakthroughs are out there, waiting to be discovered. With AWS and custom Intel technology, you'll be ready for anything, and ready to change everything. Discover how over a decade of collaboration is building the future now.

VMware software powers the world's complex digital infrastructure. The company's compute, cloud, mobility, networking and security offerings provide a dynamic and efficient digital foundation to over 500,000 customers globally, aided by an ecosystem of 75,000 partners. Headquartered in Palo Alto, California, VMware has delivered breakthrough innovation benefiting business and society for more than 20 years.

---

Diamond Sponsors
Cisco is a worldwide technology leader that has been making the Internet work since 1984. Our people, products, and partners help society securely connect and seize tomorrow's digital opportunity today. Our digital-ready solutions are enabling Australian business of all sizes to fully realise the benefits of digital transformation - disrupting industries and reimagining what's possible for their business.

Australian business is experiencing unprecedented change through digital disruption. It's why so many organisations are looking to reimagine digital experiences for their customers and employees, across all the spaces in which they live, work and play. They're looking for someone who understands the full breadth of managed technology and services; from applications, security and cloud to collaboration and contact centres. Today, thousands of Australian organisations entrust Optus Business to be that partner. Backed by the Singtel group and local expertise, we bring together best of breed partners to create the solution that's right for your business.

Veeam® is a leader in Backup solutions that deliver Cloud Data Management™. Veeam provides a single platform for modernizing backup, accelerating hybrid cloud and securing your data. With 365,000+ customers worldwide, including 81% of the Fortune 500 and 66% of the Global 2,000, Veeam customer-satisfaction scores are the highest in the industry at 3.5x the average. Veeam's global ecosystem includes 70,000+ partners, including HPE, NetApp, Cisco and Lenovo as exclusive resellers. Currently headquartered in Baar, Switzerland, Veeam has offices in more than 30 countries. Follow Veeam on Twitter @veeam.

We are an AWS Premier Consulting Partner and have been awarded AWS ANZ Consulting Partner of the Year for three consecutive years. With five AWS competencies; DevOps, Security, Migration, Solution Provider and Managed Services, we have recently become an AWS Well-Architected Partner and AWS Outposts launch partner. In five years of operation, we have built a reputation as a company with a strong, unmatched ability to automate. We have developed re-usable patterns and I.P., that, together with an agile team of specialist consultants, have successfully delivered to over 100 top Australian businesses.

---

Platinum Sponsors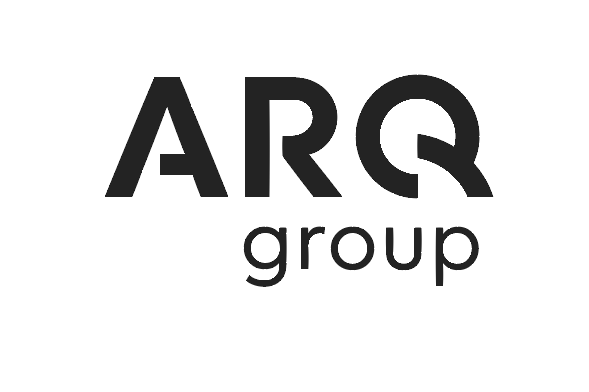 Arq Group is a digital professional services company with considerable expertise in mobile, data and analytics and cloud. We create and implement innovative digital solutions for governments, businesses and brands. Our talented team of curious change-makers deliver step-change solutions. Together, we envision and deliver high-impact, human-centred, digital experiences that benefit our clients and improve the lives of Australians. Arq Group unleashes possibilities and unlocks innovation.

New Relic is one of the industry's largest and most comprehensive cloud-based instrumentation platform built to create more perfect software. The world's best software and teams rely on New Relic to move faster, make better decisions and create best-in-class digital experiences. Whatever stage you're at in your cloud adoption journey New Relic will help you get maximum value from the cloud. Migrate faster, resolve issues faster and continually optimise cloud performance and costs.

NTT Ltd. is a leading global technology services company bringing together 28 brands including NTT Communications, Dimension Data, and NTT Security. We partner with organizations around the world to shape and achieve outcomes through intelligent technology solutions. For us, intelligent means data driven, connected, digital, and secure. As a global ICT provider, we employ more than 40,000 people in a diverse and dynamic workplace that spans 57 countries and regions, trades in 73 countries and regions.

Nutanix enables IT teams to build and operate powerful hybrid cloud architectures. Our hybrid cloud platform software provides a single distributed cloud operating environment to manage IT infrastructure and applications at any scale.

Thousands of customers deploy Snowflake's cloud data platform to derive all the insights from all their data by all their business users. Snowflake equips organizations with a single, integrated platform that offers the only data warehouse built for any cloud; instant, secure, and governed access to their entire network of data; and a core architecture to enable many types of data workloads, such as developing modern data applications.

Telstra is Australia's leading telecommunications and technology company, offering a full range of communications services and competing in all telecommunications markets. In Australia we provide 18.3 million retail mobile services, 3.7 million retail fixed bundles and standalone data services and 1.4 million retail fixed standalone voice services. We believe it's people who give purpose to our technology. That's why our purpose is to build a connected future so everyone can thrive.

Trend Micro delivers leading cloud security with Cloud One, a security services platform for cloud builders. Optimised to protect and scale across modern application delivery, cloud operational excellence, and cloud migration. Automated, flexible, all-in-one security from Trend Micro.

---