AWS Serverless Application Repository
Discover, deploy, and publish serverless applications
The AWS Serverless Application Repository enables you to quickly deploy code samples, components, and complete applications for common use cases such as web and mobile back-ends, event and data processing, logging, monitoring, IoT, and more. Each application is packaged with an AWS Serverless Application Model (SAM) template that defines the AWS resources used. Publicly shared applications also include a link to the application's source code. There is no additional charge to use the Serverless Application Repository - you only pay for the AWS resources used in the applications you deploy.
You can also use the Serverless Application Repository to publish your own applications and share them within your team, across your organization, or with the community at large. To share an application you've built, publish it to the AWS Serverless Application Repository.
How it works: Deploying applications
Learn how to deploy and publish applications using the AWS Serverless Application Repository directly from its Lead SDE and Head of Product. Join the Twitch Broadcast on Thursday, March 8 at 12:30 PST, 8:30 UTC. View the Twitch event
Featured Apps: Alexa Skills, IoT, Machine Learning
Ready to publish your own serverless applications?
Connect with developers and customers everywhere by publishing your serverless applications. Learn more
Featured Apps: Media Processing
Publish an app to the Serverless Application Repository by March 1, 2018 and reply to our tweet with #AWSpromo and a link to your app to get SAM-inspired schwag (while supplies last and limited to U.S. legal residents). Reply to the tweet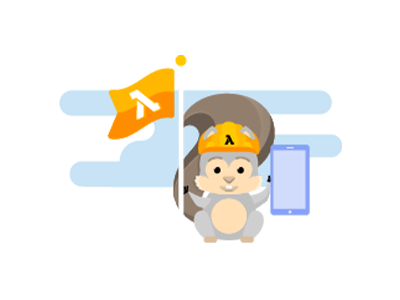 Featured Apps: Logging and Monitoring
Featured Apps: Notifications and Location
Just getting started with serverless applications?
Serverless applications don't require you to provision, scale, or manage any servers. You can build them for virtually any type of application or backend service, and everything required to run and scale your application with high availability is handled for you. Learn more
Apps to Get Started: Say Hello, World