Amazon Comprehend
Chisel AI helps commercial insurance carriers and brokers double their business by automating mundane underwriting and brokering processes.

The commercial insurance industry operates using processes that are document intensive. Processing these documents requires manual entry, is costly, and prone to human error. We use AWS services to automate and streamline operational workflows, using Amazon Textract and Amazon Comprehend. Using machine learning we have been able to extract policy numbers, expiration dates, and many more insurance industry-specific attributes with reduced manual effort. We leverage Amazon Textract to extract data from documents at scale and Amazon Comprehend to classify and label unstructured content in documents and pull out insurance-specific entities. "Our applications use Amazon Textract and Amazon Comprehend in conjunction with our own proprietary models to automate costly manual processes like document review and insurance application intake. We reduce customer effort, making it faster and easier to buy and sell commercial insurance. We are seeing great results using AWS machine learning."
-Colin Toal, Chief Technical Officer, Chisel AI

Amazon Comprehend Medical
Fred Hutchinson Cancer Research Center is a research institute focused on curing cancer by 2025.

"Curing cancer is, inherently, an issue of time. For cancer patients and the researchers dedicated to curing them, time is the limiting resource. The process of developing clinical trials and connecting them with the right patients requires research teams to sift through and label mountains of unstructured clinical record data. Amazon Comprehend Medical will reduce this time burden from hours to seconds. This is a vital step toward getting researchers rapid access to the information they need when they need it so they can find actionable insights to advance lifesaving therapies for patients."
-Matthew Trunnell, Chief Information Officer of Fred Hutchinson Cancer Research Center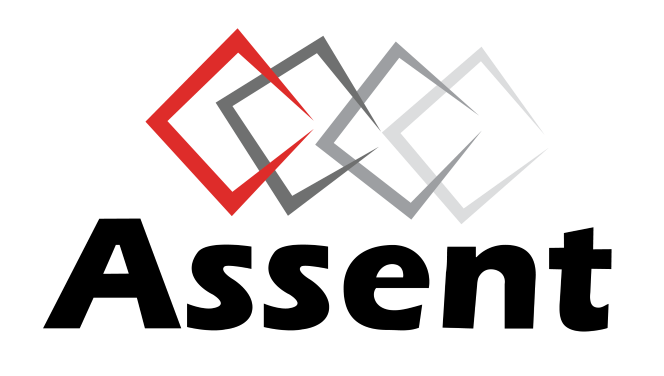 We help companies by providing transparency, traceability and real understanding of their supply chain data so they can protect their brands, remove market access barriers, and reduce operational and financial risk.

"We strive to combine technology and business domain expertise to help our customers understand compliance risks in their supply chain. We needed a way to process compliance documents at scale. Our process is to read images and PDF documents with forms, tables, and free-form text and extract data of interest from within those documents. Amazon Textract's OCR technology enabled us to extract text from documents. Amazon Comprehend's context-aware NLP APIs extracted business-specific entities and their values from the text. We also incorporated humans in our workflow using Amazon Augmented AI (Amazon A2I), to have our teams review extracted data and provide feedback to the ML models and help improve them over time. Using this efficient mix of human and machine learning along with AppSync and Amplify provided us more accurate insights into our customers' supply chain risk and saved them hundreds of hours in manually reviewing documents. They can now get immediate feedback on whether their company is at compliance risk."

- Corey Peters, AI/ML Team Lead, Assent Compliance
Roche is a global pioneer in pharmaceuticals and diagnostics focused on advancing science to improve people's lives. Roche's NAVIFY decision support portfolio helps multidisciplinary care teams navigate increasing complexity of medical information by transforming large amounts of data into actionable insights.

"Roche's NAVIFY decision support portfolio provides solutions that accelerate research and enable personalized healthcare. With petabytes of unstructured data being generated in hospital systems every day, our goal is to take this information and convert it into useful insights that can be efficiently accessed and understood. Amazon Comprehend Medical provides the functionality to help us with quickly extracting and structuring information from medical documents, so that we can build a comprehensive, longitudinal view of patients, and enable both decision support and population analytics."
-Anish Kejariwal, Director of Engineering, Analytics of Roche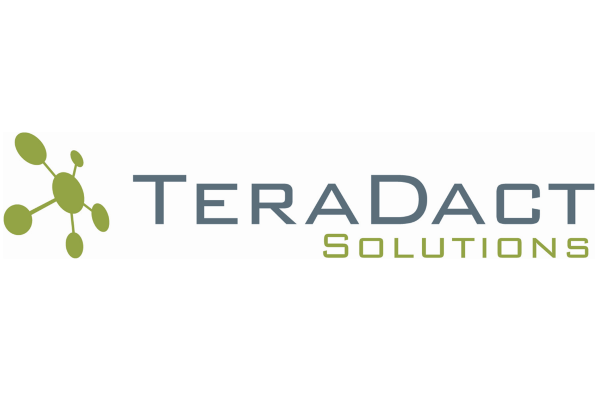 TeraDact Solutions software offers a robust alternative for secure information sharing in a world of ever-increasing compliance and privacy concerns. With its signature Information Identification & Presentation (IIaP™) capabilities, TeraDact's tools provide the user with a safe information sharing environment.

"Using Amazon Comprehend for PII redaction with our tokenization system not only helps us reach a larger set of our customers but also helps us overcome the shortcomings of rules-based PII detection which can result in false alarms or missed details. PII detection is critical for businesses and with the power of context-aware NLP models from Comprehend we can uphold the trust customers place in us with their information. Amazon is innovating in ways to help push our business forward by adding new features which are critical to our product suite."

-Chris Schrichte, CEO, TeraDact Solutions, Inc.
Suki is a health care technology company focused on building a voice enabled digital assistant for doctors.

"Doctors are spending about 50% of their time entering or capturing information versus actually spending time with the patient, causing tremendous burnout and also distracting them from doing what they love - taking care of patients. We are trying to change that at Suki. By using Suki, doctors reduce the time they spend on documentation by 68%. We are currently experimenting with using Amazon Comprehend Medical to extract structured data from transcripts. The goal is to integrate the output from Amazon Comprehend Medical into Suki to streamline doctor workflows. We are excited about the potential of Amazon Comprehend Medical and the impact it can have!"
-Karthik Rajan, CTO of Suki
The need for energy is universal. That's why ExxonMobil is pioneering new research and pursuing new technologies to reduce emissions while creating more efficient fuels and lubricants. ExxonMobil is committed to responsibly meeting the world's energy needs.

AWS and Amazon Business digital implementations into ExxonMobil's procurement organization is enhancing its global operations and preparing them for unexpected disruptions.

"We've worked with the Amazon ML Solutions Lab to develop a proof of concept aimed at maximizing contract utilization and further reduction of costs. One approach leverages Amazon SageMaker to improve identification of best-matched catalog items from free text entries in ExxonMobil's eProcurement system, Smart by GEP. When catalog item descriptions are not readily available, we use Amazon Comprehend to create a bespoke classification model to map free text entries to supplier contract agreements."
-Mariano Matzkin, Global MRO Procurement Manager, ExxonMobil
Read the guest blog to learn more
PricewaterhouseCoopers (PwC) is a multinational professional service provider that helps resolve complex issues and identify opportunities across industries.

"Amazon Comprehend Medical provides us the ability to realize better results, quicker and with less overhead. By using Amazon Comprehend Medical, our customers are able to focus more on building smarter applications and extracting critical insights and less on annotating, training and re-training models. The ability to perform a very manual task accurately at scale, and securely, allows us to create more impactful solutions and better patient and clinical outcomes. For example, one of our pharmaceutical clients is using Amazon Comprehend Medical on a limited sample size to help extract information that allows them to identify medically relevant events. In preliminary findings, we are seeing a significantly faster throughput than in the past."
-Matt Rich, Healthcare AI Lead of PricewaterhouseCoopers
FINRA is a not-for-profit organization dedicated to investor protection and market integrity. It regulates one critical part of the securities industry – brokerage firms doing business with the public in the United States.

"FINRA receives millions of documents with unstructured data to support investigative, examination, and compliance processes. Our investigators and examiners had to manually go through documents page by page or run very targeted searches to find what they needed. With Amazon Comprehend, we can quickly extract individuals and organization, match extracted entities to FINRA records, flag individual of interest, and detect similarities with other documents."
-Dmytro Dolgopolov, Senior Director of Technology of FINRA
ConvergeHEALTH is Deloitte's Life Sciences and Health Care products organization with over five years of investment in digital and analytics platforms.

"We are excited that Amazon Comprehend Medical is now available to help us and our customers uncover actionable insights from medical data. The new offering provides us with an integrated option for our ConvergeHEALTH products and for Deloitte's consulting solutions. It allows us to adapt a scalable, cost-effective, and secure model that had previously been a challenge with prior medical Natural Language Processing tools. We are working to apply the information extraction and classification services towards applications in real world evidence, pharmacovigilance, competitive intelligence, and provider efficiency, which will help us to mine the information we need to extract meaningful insights and continue to drive transformation in the industry."
-Dan Housman, Chief Technology Officer of ConvergeHEALTH by Deloitte
VidMob is a technology platform that connects marketers with a global network of expert editors, animators, and motion graphic designers.

"Amazon Comprehend and Amazon Transcribe services allow VidMob to build high-quality machine learning text analysis into our Agile Creative Suite, enabling us to help brand clients understand content performance in ways never before possible. We are able to transcribe text from video content, and quickly analyze it using Comprehend, allowing us to surface actionable insights to both our creator community and our clients, giving them a strategic edge in the market."
-Alex Collmer, Founder and Chief Executive Officer of VidMob
Healthcare organizations trust ClearDATA to protect them from data privacy risks, improve their data management, and scale their healthcare IT cloud infrastructure. HITRUST 9.1 certified, ClearDATA safeguards their sensitive information and powers their critical apps in the cloud.

"One of our most important missions is to provide an accurate way to inventory all sensitive PHI or PII data, and clearly keep track of what systems the data passes and stores in case of an incident, breach, or in an effort to adhere to General Data Protection Regulation (GDPR) on behalf of our customers. Using Amazon Comprehend Medical, we are able to harness theses unstructured datasets to derive life-saving insights about patient treatment and medical history. Using its PHId API, we can also identify patient sensitive data and mask for data security."
-Matt Ferrari, Chief Technology Officer of ClearDATA
PubNub is the leading provider of real-time APIs for building chat, device control, and real-time mapping apps.

"At PubNub, we've found that chat and collaboration has emerged as a dominant use case across our global customer base...Combined with other AI offerings like Amazon Polly (text-to-speech), Amazon Comprehend (NLP), and Amazon Lex (chatbots), this will help make chat apps smarter and ultimately make it easier for our customers to grow their businesses internationally through high-performance and localized chat functionality."
-David Hegarty, Director of Product Management, PubNub
Pariveda Solutions is a leading management and technology consulting firm specializing in improving clients' performance through strategic consulting and the innovative use of technology. Their cloud services include solution architecture, cloud application delivery, big data solutions, mobile/IoT, DevOps automation, data center transformation, and cloud advisory services.

"We have been using Amazon Comprehend Medical with our healthcare customers like Baylor College of Medicine, to extract value from unstructured medical data like progress, referral, and operation notes. These are a goldmine of rich and meaningful patient information which can provide a clinician with more complete context for a patient's care plan, help researchers in decreasing study time or cost, ensure accurate billing for revenue officers, and save time for busy clinicians. Building on top of the existing capabilities of Amazon Comprehend Medical, the new feature to map to common ontologies is a game-changer. Being able to pull with high-accuracy ICD-10-CM or RxNorm codes from unstructured/free-form text makes this immediately relevant for our customers. This feature significantly reduces our time to implement solutions for these use cases, going from months to days, resulting in immediate return-on-investment for administration and clinicians with improved revenue cycles and clinician workflow improvements."
-Amit Shah, Principal - Pariveda Solutions
ClearView Social provides a one-click social media sharing tool to increase employee engagement.
"We use Amazon Comprehend to read an article and extract topics, which are automatically tagged using machine learning. Amazon Comprehend tags entities with the highest confidence and enables us to make more accurate earned media estimates to really determine ROI from social. We used to see earned media value as a very rough estimate, but not anymore."
-Bill Boulden, CTO of ClearView Social
Cloudticity helps healthcare organizations design, build, migrate, manage, and optimize HIPAA-eligible solutions on AWS.

"At Cloudticity, our mission is enabling healthcare organizations to provide better patient care, and to ultimately help make every human on Earth healthier. We use Comprehend Medical to find hidden insights in unstructured medical text - in real time, from sources such as HL7 messages - to discover hidden relationships that help clinicians make informed decisions about treatment plans."
-Gerry Miller, Founder & CEO of Cloudticity
VideoPeel is a video platform that enables brands to collect, manage, and publish consumer testimonials.

"We're transforming the traditional ways of consumer research by introducing video and automating the analysis of this video to result in actionable, dynamic consumer personas. Integrating with AI and machine learning technologies from Amazon, such as Amazon Transcribe, Amazon comprehend, and Amazon Rekognition, we're able to take these videos, analyze them, and create profiles of each individual."
-Patrick Tedjamulia, Co-founder & CEO of VideoPeel
Friendly is a robotic cognition company with workflow automation solutions tailored for the insurance and financial services industries.

"Amazon Comprehend Medical enabled us to build a deep learning platform that reduces the time it takes insurance companies to process health and supplemental benefits claims from 5 days to less than 8 minutes."

-Natasha Alexeeva, CEO, Friendly
Vision Critical provides a customer relationship intelligence software that enable large enterprises to be fast, responsive, and customer-centric.

"Our Sparq platform connects your most important customer data from any source—including transaction, attitude, emotion, and intent data—to build dynamic customer profiles that give every team and business system a unified view of the customer. By integrating with Amazon Comprehend's sentiment analysis capability, the platform now turns qualitative customer feedback into actionable insight, determining whether their feedback is positive, negative, or neutral at over 90% accuracy."
-Nicholas Simon, Product Manager of Vision Critical
Veeva Systems is the global leader in cloud software for the life sciences industry.

"Veeva's vision is to build the industry cloud for life sciences, including software, data, and services, to help our customers get medicines to the patients that need them faster. By incorporating artificial intelligence into the end-to-end drug safety lifecycle, the Vault Safety Suite accelerates and scales pharmacovigilance processes. Vault Safety.AI builds upon Amazon Comprehend Medical to automate extraction of data from unstructured sources. Leveraging natural language processing and machine learning enables Veeva to rapidly develop more powerful pharmacovigilance solutions."
-Marius Mortensen, vice president, product management, Vault Safety, Veeva Systems
TINT helps B2C marketers find, curate, and display their most effective customer generated content from social media in their marketing.
"Our business is focused on delivering the best marketing content possible for the brands that depend on us. Using Amazon Comprehend, we were able to significantly increase the quality and accuracy of our platform's content analytics capabilities, which identifies the right content for the most impactful marketing campaigns. Amazon Comprehend allows us to focus on our core product and not worry about the heavy lifting associated with building our own machine learning models."
-Ryo Chiba, CTO of TINT
Vibes Mobile Engagement Platform enables marketers to engage one on one with today's hyper-connected mobile consumers at scale.

"Mobile messaging connects brands and consumers in a way that is direct, personal and authentic. At Vibes, we process billions of mobile messages every month and there are deep insights latent in the vast number of messages we process. Amazon Comprehend enables us to quickly extract key phrases, detect sentiment, and model topics from unstructured message content—providing marketers with a deeper understanding of their performance and actionable insights to deliver rewarding customer experiences."

-Brian Garofola, CTO of Vibes

LexisNexis Legal & Professional is a global provider of content and technology solutions for legal and business professionals, serving customers in more than 175 countries, offering over 2 billion searchable archives.

"We provide legal professionals with insightful research and analytics to help them make informed decisions. Therefore, we are always looking for better ways to discover insights from legal documents. Thanks to Amazon Comprehend's automatic machine learning (ML), we can now build accurate custom entity recognition models without getting into the complexities associated with ML. The entities that we care about the most, such as judge and attorney, can be identified quickly from over 200 million documents at above 92% accuracy."
-Rick McFarland, Chief Data Officer of LexisNexis