Amazon Comprehend is a natural language processing (NLP) service that uses machine learning to find insights and relationships in text. The service identifies the language of the text; extracts key phrases, places, people, brands, or events; understands how positive or negative the text is; analyzes text using tokenization and parts of speech; and automatically organizes a collection of text files by topic. Using these APIs, you can analyze text and apply the results in a wide range of applications including voice of customer analysis, intelligent document search, and content personalization for web applications.

The service constantly learns and improves from a variety of information sources, including Amazon.com product descriptions and consumer reviews – one of the largest natural language data sets in the world – to keep pace with the evolution of language.

Get better answers from your text
Amazon Comprehend can discover the meaning and relationships in text from customer support incidents, product reviews, social media feeds, news articles, documents, and other sources. For example, you can identify the feature that's most often mentioned when customers are happy or unhappy about your product.

Identify topics in a collection of text
Amazon Comprehend can analyze a collection of documents and other text files (such as social media posts) and automatically organize them by relevant terms or topics. You can then use the topics to deliver personalized content to your customers or to provide richer search and navigation. For example, if you have an extensive collection of news articles, you can automatically group them by subject matter to enable your site to suggest new articles to visitors based on what they've read previously.

Continually learning, always improving
Amazon Comprehend is always learning from new data and continually gains a deeper understanding of entities, key phrases, sentiments, and topics. The learning data covers a wide range of domains including Finance, Health, Media, Telecom, Education, Government, Advertising, and many others. The service also learns from Amazon.com product descriptions and customer reviews, which is one of the largest collections of natural language in the world.

Integrated with Amazon S3 and AWS Glue
Amazon Comprehend is integrated with Amazon S3 and AWS Glue. You can use Amazon S3 to store documents and texts, and directly access them from Amazon Comprehend. In addition, you can use AWS Glue to load documents and texts from various AWS data stores (Amazon Redshift, Amazon RDS, Amazon DynamoDB, etc.) to Amazon Comprehend, and subsequently load the results from Amazon Comprehend back into these AWS data stores for downstream analytics.

How it works
Use cases
---
Voice of customer analytics
You can use Amazon Comprehend to analyze customer interactions in the form of support emails, social media posts, online comments, telephone transcriptions, etc., and discover what factors drive the most positive and negative experiences. You can then use these insights to improve your products and services.

Example: Call center analytics
---
Semantic search
You can use Amazon Comprehend to provide a better search experience by enabling your search engine to index key phrases, entities, and sentiment. This enables you to focus the search on the intent and the context of the articles instead of basic keywords.

Example: Index and search product reviews
---
Knowledge management and discovery
You can use Amazon Comprehend to organize and categorize your documents by topic for easier discovery, and then personalize content recommendations for readers by recommending other articles related to the same topic.

Example: Personalize content on a website
Amazon Comprehend Customers
Get started with AWS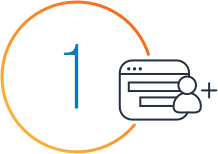 Sign up for an AWS account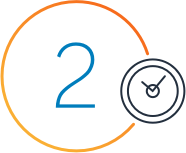 Learn with 10-minute Tutorials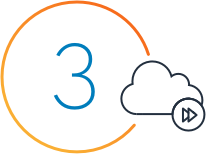 Begin building with step-by-step guides to help you launch your
AWS project
.