CNBC profile: How the AWS Snow family helps customers move massive amounts of data to the cloud
---
Introducing the Snow family
The Snow family of services offers a number of physical devices and capacity points, including some with built-in compute capabilities. These services help physically transport up to Exabytes of data into and out of AWS. The Snow family of services are owned and managed by AWS and integrate with AWS security, monitoring, storage management and computing capabilities.

The challenge: Data is foundational for digital projects in the cloud, but customers tell us that moving large volumes of data can be difficult. A dedicated 1 Gbps network connection theoretically moves 1 PB of data in about a 100 days -- and in the real world, likely longer and at higher cost. Migrating data-intensive analytics environments, moving enterprise datacenters to the cloud, re-invigorating digital archives requires bulk data transport methods that are simple, affordable, secure and tamper-resistant. And for workloads at remote edge locations, data may also need to be pre-processed with onboard device computing power.

To get started, you simply request a device through the AWS Console. We send it to your site where you fill it with data and return it to the AWS region it came from. These devices are simple to provision, extremely cost effective, and are designed to temporarily and securely store data while it is shipped between your location and an AWS region using the freight carrier of your choice.
All Snow family devices are designed to be secure and tamper-resistant while on site or in transit to AWS: the hardware and software is cryptographically signed and all data stored is automatically encrypted using 256-bit encryption keys owned and managed by the customer. Customers can use the AWS Key Management Service (KMS) to generate and manage the keys. Upon job completion devices are erased using NIST media sanitation guidelines.
AWS Snow family members
---
AWS Snowball is a petabyte-scale data transfer service built around a secure suitcase-sized device that moves data into and out of the AWS Cloud quickly and efficiently. Jobs begin in the AWS Management Console, when a device (or devices) are shipped to your designated site to be filled up with data. Once the job is finished, the device is shipped back to AWS and the data put into your S3 bucket. Typical transfer times are about a week from start to finish. Snowballs are commonly used to ship terabytes or petabytes of analytics data, healthcare and life sciences data, video libraries, image repositories, backups, and archives as part of data center shutdown, tape replacement, or application migration projects.
---
AWS Snowball Edge devices contain slightly larger capacity and an embedded computing platform that helps you perform simple processing tasks. They can be rack shelved and may also be clustered together, making it simpler to collect and store data in extremely remote locations. Customers use these devices in environments with intermittent connectivity (such as manufacturing, industrial, and transportation); or in extremely remote locations (such as military or maritime operations) before shipping them back to AWS data centers. Snowball Edge delivers serverless computing applications at the network edge using AWS Greengrass and Lambda functions. Common use cases include capturing IoT sensor streams, on-the-fly media transcoding, image compression, metrics aggregation and industrial control signaling and alarming.

---
The AWS Snowmobile moves up to 100PB of data (equivalent to 1,250 AWS Snowball devices) in a 45-foot long ruggedized shipping container and is ideal for multi-petabyte or Exabyte-scale digital media migrations and datacenter shutdowns. A Snowmobile arrives at the customer site and appears as a network-attached data store for more secure, high-speed data transfer. After data is transferred to Snowmobile, it is driven back to an AWS Region where the data is loaded into Amazon S3. Snowmobile is tamper-resistant, waterproof, and temperature controlled with multiple layers of logical and physical security -- including encryption, fire suppression, dedicated security personnel, GPS tracking, alarm monitoring, 24/7 video surveillance, and an escort security vehicle during transit.


Feature comparison
AWS Snowball
AWS Snowball Edge

AWS Snowmobile

Usage Scenario

Data Migration

Data Migration with Onboard
pre-processing Options

Data Migration
Storage Capacity

50TB and 80TB

100TB

100PB

Onboard Computing Options
N/A
AWS Lambda
Amazon EC2 AMIs
N/A
Encryption

Yes, 256-bit

Yes, 256-bit

Yes, 256-bit

Transfers via NFS

N/A
Yes
Yes

Transfers via HDFS

Yes

N/A
N/A
Transfers via S3 API
Yes
Yes
No
Clustering

N/A

Yes, up to 20 nodes

N/A

Rack-mountable
Shelf
Yes
N/A
HIPAA Compliant
Yes, eligible
Yes, eligible
No
Typical Job Lifetime

Days-Weeks
Data Migration: Days-Weeks
Local Compute: Weeks-Months
Weeks-Months
Max Job Length

90 Days
Data Migration: 90 Days
Local Compute: 120 Days
120-360 Days
Pricing and availability
Snow family devices and vehicles are owned and managed by Amazon so customers don't need to invest in new hardware. Customers pay varying startup fees plus shipping per device. Multiple devices can be requested in parallel if more capacity is needed. Amazon monitors the health and utilization of Snowballs and provides replacement devices when needed. Availability in regions will vary, please check the Snow family product page or the Regional Service Availability pages for more information.

Get started with AWS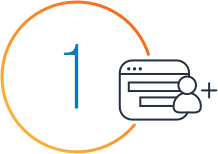 Sign up for an AWS account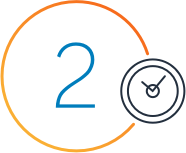 Learn with 10-minute Tutorials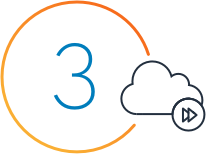 Learn more about each member of the AWS Snow family