AWS Snowball
Physically migrate petabyte-scale data sets into and out of AWS
Snowball is a petabyte-scale data transport solution that uses devices designed to be secure to transfer large amounts of data into and out of the AWS Cloud. Using Snowball addresses common challenges with large-scale data transfers including high network costs, long transfer times, and security concerns. Customers today use Snowball to migrate analytics data, genomics data, video libraries, image repositories, backups, and to archive part of data center shutdowns, tape replacement or application migration projects. Transferring data with Snowball is simple, fast, more secure, and can be as little as one-fifth the cost of transferring data via high-speed Internet.
With Snowball, you don't need to write any code or purchase any hardware to transfer your data. Simply create a job in the AWS Management Console ("Console") and a Snowball device will be automatically shipped to you. Once it arrives, attach the device to your local network, download and run the Snowball Client ("Client") to establish a connection, and then use the Client to select the file directories that you want to transfer to the device. The Client will then encrypt and transfer the files to the device at high speed. Once the transfer is complete and the device is ready to be returned, the E Ink shipping label will automatically update and you can track the job status via Amazon Simple Notification Service (SNS), text messages, or directly in the Console.

Benefits
High speed
Without available high speed internet links, it can take months to transfer large amounts of data. For example, 100 terabytes of data will take more than 100 days to transfer over a dedicated 100 Mbps connection. That same transfer can be accomplished in less than one week, plus shipping time, using two Snowball devices.
Extremely scalable
A single Snowball device can transport multiple terabytes of data and multiple devices can be used in parallel to transfer petabytes of data into or out of an Amazon S3 bucket, or upon setting lifecycle management policies, can automatically tier your data from S3 to an Amazon S3 Glacier vault.

Learn More About Amazon S3 Glacier »
Tamper resistant and secure
Snowball devices use tamper-resistant enclosures, 256-bit encryption, and an industry-standard Trusted Platform Module (TPM) designed to ensure both security and full chain-of-custody for your data. Encryption keys are managed with the AWS Key Management Service (KMS), and they are never sent to, or stored on the device.
Simple and compatible
The AWS Snowball is simple to connect to your existing networks and applications. You can initiate a Snowball request through the AWS Management Console. Once the device is on premise, you can connect to it through industry-standard network interfaces (10Gb Ethernet via RJ45, copper SFP+ and optical SFP+ adapters) and storage protocols (HDFS, the S3 API and the S3 CLI). Once data transfer is complete, the E Ink shipping label automatically updates so that your carrier can return it to the correct AWS facility.

Learn More About Cloud Migration »
Low cost
It can cost thousands of dollars to transfer 100 terabytes of data using high-speed Internet. The same 100 terabytes of data can be transferred using two Snowball devices for as little as one-fifth the cost of using the Internet.
Easy data retrieval
Many organizations are concerned that once they have moved all their data to the cloud that it will be both expensive and time-consuming to retrieve the data if needed. Snowball offers customers a fast and inexpensive way to ensure data can be quickly transferred both into and out of AWS.
How it works
Use cases
Cloud migration
If you have large quantities of data you need to migrate into AWS, Snowball is often much faster and more cost-effective than transferring that data over the Internet.

Disaster recovery
In the event that you need to quickly retrieve a large quantity of data stored in Amazon S3, Snowball devices can help retrieve the data much quicker than high-speed Internet.

Datacenter decommission
There are many steps involved to decommissioning a datacenter to make sure valuable data is not lost. Snowball can help ensure that your data is securely and cost-effectively transferred to AWS during this process.

Content distribution
Use Snowball devices if you regularly receive or need to share large amounts of data with clients, customers, or business associates. Snowball devices can be sent directly from AWS to client or customer locations.

Blog posts & articles
Michael Barrow
Technical Alliance Architect

Get started with AWS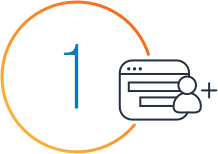 Sign up for an AWS account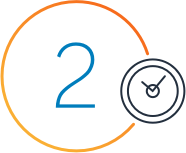 Learn with 10-minute Tutorials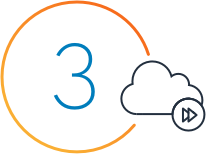 Start building with AWS Snowball