AWS Direct Connect Update – Second Location in Sydney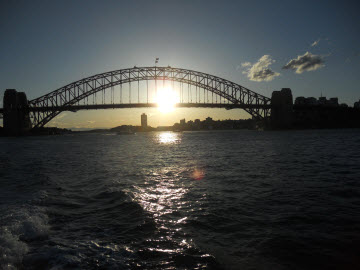 AWS Direct Connect makes it easy to establish a dedicated network connection from your premises to AWS. You can establish private connectivity between AWS and your datacenter, office, or colocation environment. This has the potential to reduce your data transfer costs, increase bandwidth throughput, and provide a more consistent network experience than Internet-based connections.
Today we are introducing our 12th Direct Connect location. This is our second location in Sydney, Australia (see the Product Details page for a complete list of Direct Connect locations).
If you are hosted within or wish to use an APN Partner to connect through the Global Switch SY6 data center, you can create a dedicated 1 Gbps or 10 Gbps network connection through the AWS Management Console: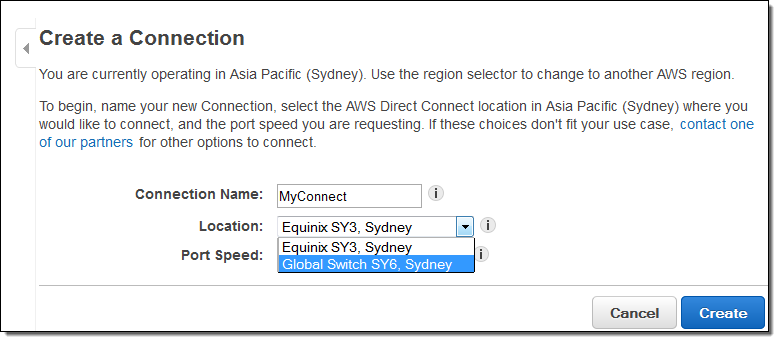 Behind the scenes, this will generate an authorization document and assign a Direct Connect port at Global Switch to you (assuming that you choose this new location):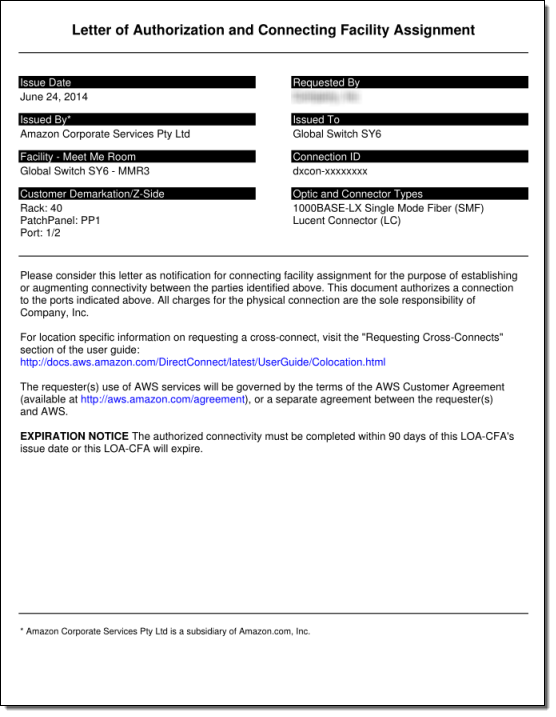 Among other things, this document initiates a process that will ultimately direct a technician at the Global Switch facility to create a hardwired connection between your network and ours.
— Jeff;