FedCloud – AWS Resources for the Federal Government
We've partnered with Apptis to make FISMA-compliant cloud services available to the United States Government at FedCloud.
Apptis has been awarded a Blanket Purchase Agreement (BPA) contract from the General Services Administration (GSA) to provide cloud computing Infrastructure as a Service. Under the agreement, Apptis will use AWS to provide technology infrastructure that enables government end users to procure highly reliable, highly scalable, and cost-efficient technology resources, on demand via GSAs cloud computing storefront, better known as Apps.gov.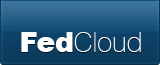 Designed specifically to meet the security and reporting requirements mandated by the BPA, FedCloud allows government agencies to use Apps.gov to securely provision, access, monitor, and terminate computing (Amazon EC2) and storage (Amazon S3) services on an hourly or monthly basis, complete with aggregate financial reporting of BPA services across an agency or department. FedCloud also provides Section 508 compliance, and limits user choices to those within the scope of government security accredited boundaries.
Agencies pay only for the resources that they consume and can use the operating system, middleware, programming language, and programming model that best suits their application.
Suggested uses for cloud resources procured via FedCloud include:
All purchases can be made with a government issued purchase card or purchase order.
— Jeff;