In the Works – AWS Region in India
We seem to have AWS customers in just about every corner of the world (190 countries at last count). We have offices in many countries, localized content on the AWS web site, and a broad array of certifications and accreditations to give those customers the assurances that they can run many different types of workloads on the AWS Cloud.
Coming to India
As part of our AWS Enterprise Summits in India, we have announced our intent to open an AWS Infrastructure Region there in 2016. With tens of thousands of customers in India already making great use of AWS to drive cost savings, accelerate innovation, speed time to market and expand their geographic reach, I am confident that this new region will become a great home for startups, small-to-medium businesses, enterprises, and the public sector.
AWS customers (and their users) in the region are already taking advantage of our Amazon Route 53 and Amazon CloudFront edge locations in Chennai and Mumbai. Other edge locations that serve the general area in Asia are located in Hong Kong, China, Manila, the Philippines, Australia (Melbourne and Sydney), Japan (Tokyo and Osaka), Korea, Singapore, and Taiwan.
AWS Customers in India
While I've got your ear I'd like to tell you about several AWS customers in India.
Tata Motors Limited is a leading Indian multinational automotive manufacturing company headquartered in Mumbai, and is part of Tata Group. The company's customer portals and its Telematics systems, which lets fleet owners monitor all the vehicles in their fleet on a real time basis, are running on AWS. Tata Motors recently built a parts planning system to forecast spares demand by using ordering and inventory patterns. They use AWS for development landscapes immediately after the project kicks off, which shaves four to six weeks of setup time in a typical project cycle. Jagdish Belwal (Chief Information Officer of Tata Motors) told us: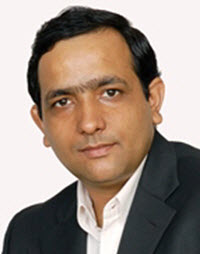 Whenever we plan on rolling out a new project or experimenting with a new technology, AWS helps us in quickly provisioning the required infrastructure and enables us in getting up and running at a fast pace. AWS has helped us become more agile and has drastically increased our speed of experimentation and therefore, innovation.
To learn more, watch the Tata Motors AWS Case Study.
---
NDTV is India's leading media house with TV channels watched by millions of people across the world. They have been using AWS since 2009 to run their video platform and to host all of their web properties. During the May 2014 general election, AWS helped NDTV to handle an unprecedented level of web traffic, scaling 26x from 500 million hits on a normal day to 13 billion hits during election day, and regularly peaked at 400,000 hits per second. Kawaljit Singh (CTO of NDTV Convergence) told us: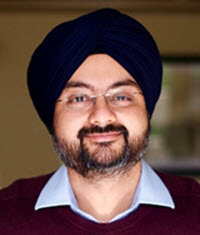 We have been an early adopter of AWS and the benefits that we experience is beyond just cost savings, it is the agility that enables us to move fast with new projects that makes a positive impact and real difference to our business. We are very impressed with the staff and tech support teams of AWS, who have been most helpful in providing support and guidance throughout our cloud journey. They worked hand-in-hand with our team so that we are able to handle the massive scale and unpredictability of workloads for the general election event last year, and as a result, the entire process took place without any hitch at all.
To learn more about their record-setting traffic on election day and their cloud journey, read CTO Perspectives I: Building a Media Empire from Scratch and CTO Perspectives II: Handling 13 Billion Hits a Day.
---
Ferns N Petals is a leading flower and retailer in India with 194 outlets in 74 cities and delivery across 156 countries worldwide. Before using AWS, Ferns N Petals was running its IT infrastructure in a traditional data center. They turned to AWS in the year 2014 when their business grew rapidly and decided to move their entire online business to the AWS Cloud. Since moving to AWS, they are able to manage traffic that grows by 80 percent during the festive seasons. Manish Saini (Vice President of online business) had the following to say: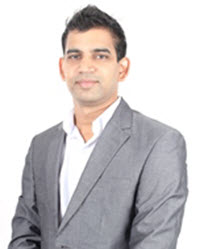 Our experience with AWS over the past year has been excellent. AWS is now the cornerstone in our growth strategy. We have recently launched two new businesses that include new overseas expansion that are all running on AWS. We are now able to spend more time and resources in areas that matter to our customers such as new mobile app development that will enhance their buying experience.
To learn more about how they use AWS, read Blossoming in the Cloud.
---
Novi Digital is a wholly owned subsidiary of STAR India, one of the largest media and entertainment companies in India. The company uses AWS to run hotstar, a flagship OTT platform for drama, movies and live sporting events. With more than 20 million downloads in four months, hotstar has seen one of the fastest adoptions of any new digital service anywhere in the world. In fact, during one of the Cricket World Cup matches, hotstar and starsports.com combined reached a record total of over 2.3 million concurrent streams and more than 50 million video views. Ajit Mohan (Head of Digital, STAR India) had the following to say: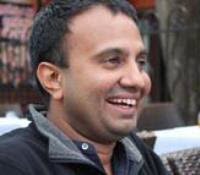 The reliability of the highly scalable AWS cloud platform has enabled hotstar to break many records in the last four months. AWS has been a key partner in helping us deliver a compelling and seamless experience for millions of users.
You can read StarSports.com: YouTube of Sports in India, to learn more.
---
Stay Tuned
I'll have more information on the new region as we get closer to launch time.
If you are already an AWS developer, you probably know how to take advantage of new regions already. If you are not an AWS developer, why not sign up now and take advantage of the AWS Free Tier?
— Jeff;
Modified 2/1/2021 – In an effort to ensure a great experience, expired links in this post have been updated or removed from the original post.