New Preferred Payment Currency for AWS – Canadian Dollars (CAD)
Earlier this year we gave you the option to set the preferred payment currency for your AWS account, with a choice of twelve currencies when you use an eligible Visa or Mastercard to pay your bill. Today I am pleased to announce that we are giving you the option to specify Canadian Dollars (CAD) as your desired payment currency: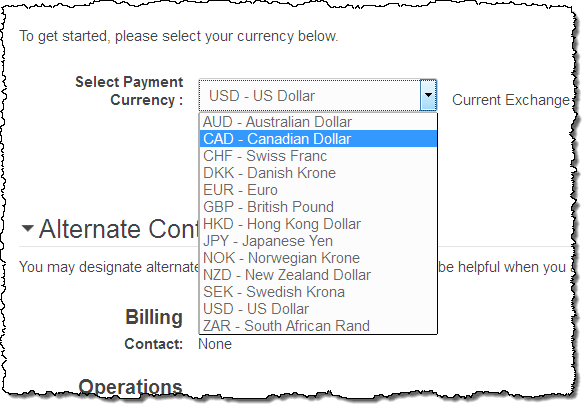 The change takes effect immediately; you will be able to view and pay your AWS bill in the currency that you choose. Your preferred currency will be used in the Billing Console Dashboard, the Bills page, and in your Payment History. Pricing for AWS services and the AWS Billing Reports will continue to be shown in USD.
— Jeff;