New Microsoft System Center Virtual Machine Manager Add-In
Many enterprise-scale AWS customers also have a large collection of virtualized Windows servers on their premises. These customers are now moving all sorts of workloads to the Cloud and have been looking for a unified solution to their on-premises and cloud-based system management needs. Using multiple tools to accomplish the same basic tasks (monitoring, and controlling virtualized servers or instances) is inefficient and adds complexity to the development of solutions that use a combination of on-premises and cloud resources.
New Add-In
In order to allow this important customer base to manage their resources with greater efficiency, we are launching the AWS System Manager for Microsoft System Center Virtual Machine Manager (SCVMM). This add-in allows you to monitor and manage your Amazon Elastic Compute Cloud (EC2) instances (running either Windows or Linux) from within Microsoft System Center Virtual Machine Manager. You can use this add-in to perform common maintenance tasks such as restarting, stopping, and removing instances. You can also connect to the instances using the Remote Desktop Protocol (RDP).
Let's take a quick tour of the add-in! Here's the main screen: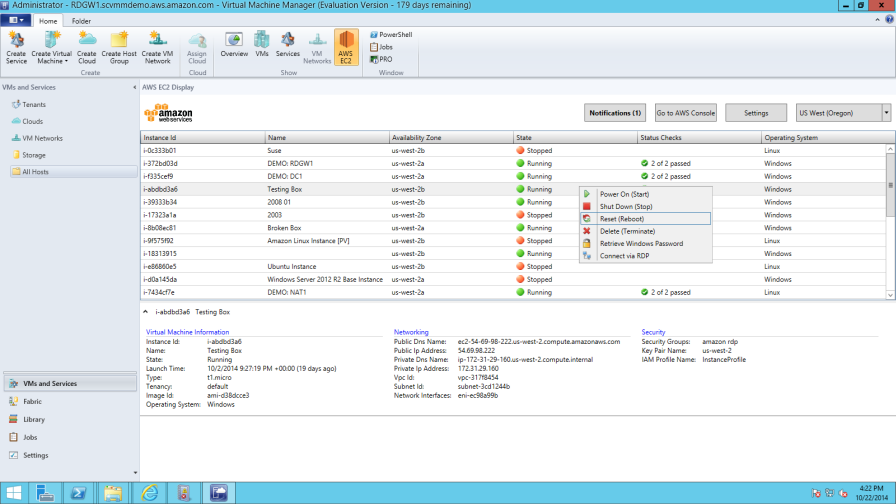 You can select any public AWS Region: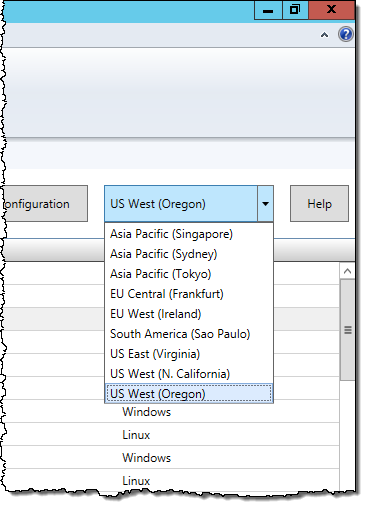 After you launch an EC2 instance running Windows, you can use the add-in to retrieve, decrypt, and display the administrator password: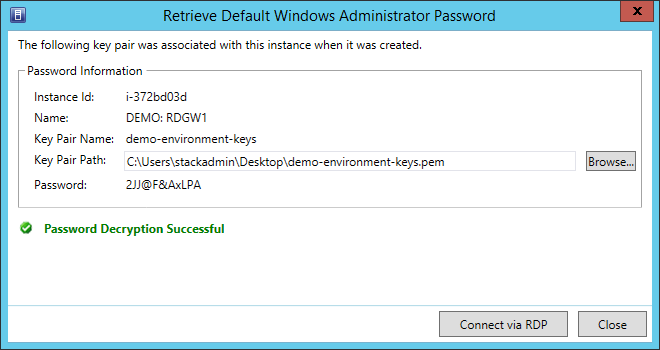 You can select multiple instances and operate on them as a group: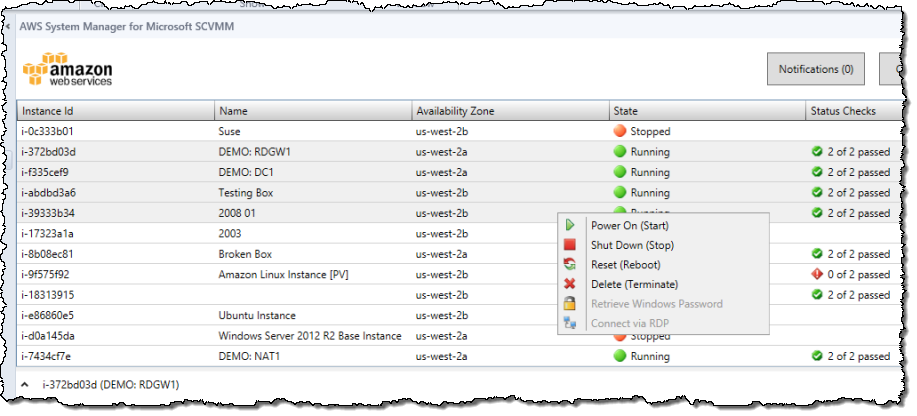 Available Now
The add-in is available for download today at no charge. After you download and install it, you simply enter your IAM credentials. The credentials will be associated with the logged-in Windows user on the host system so you'll have to enter them just once.
As is the case with every AWS product, we would be thrilled to get your feedback (feature suggestions, bug reports, and anything else that comes to mind). Send it to scvmm-info@amazon.com.
— Jeff;