AWS Support Center Moves to AWS Management Console
We are moving the AWS Support Center in to the AWS Management Console in order to provide you with a better and more productive experience! You can now log on as a federated user and you can now manage your support cases more efficiently.
Federated Access Support
We recently gave you the ability to enable your users to sign in to the Console using SSO after authenticating themselves to your existing identity and authorization system. With today's launch, these users can now sign in to the Support Center with their existing (non-AWS) credentials. To learn how to set this up, read the documentation on Giving Federated Users Direct Access to the AWS Management Console.
Improved Case Management
The Support Center is your hub for managing your AWS Support cases. You can now pack up to ten service limit increase requests (for a single service) in to a single case and you can easily filter your cases based on type, severity, and status. For certain services, you can even create a service limit increase case directly from the Trusted Advisor: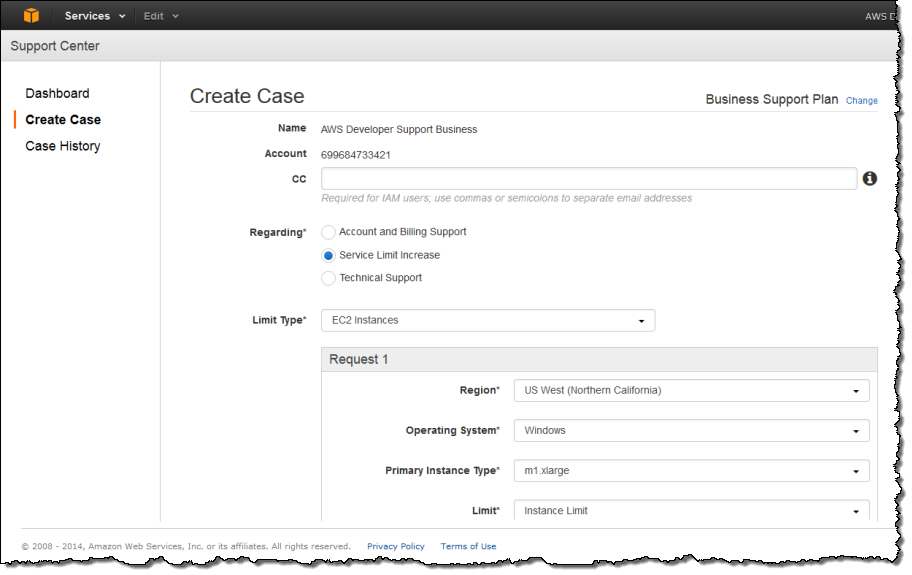 Customers with Business and Enterprise levels of support can ask for a callback at the phone number of their choice. They can also strike up a conversation with a Support Engineer via chat. Enterprise level customers even have direct access to their dedicated Technical Account Manager (TAM):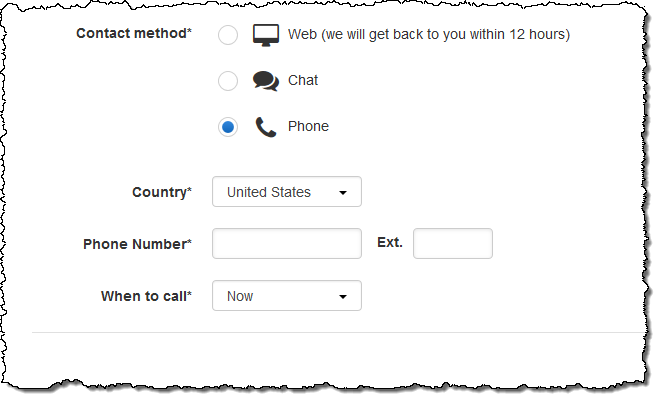 You can also sort and filter your open and resolved cases: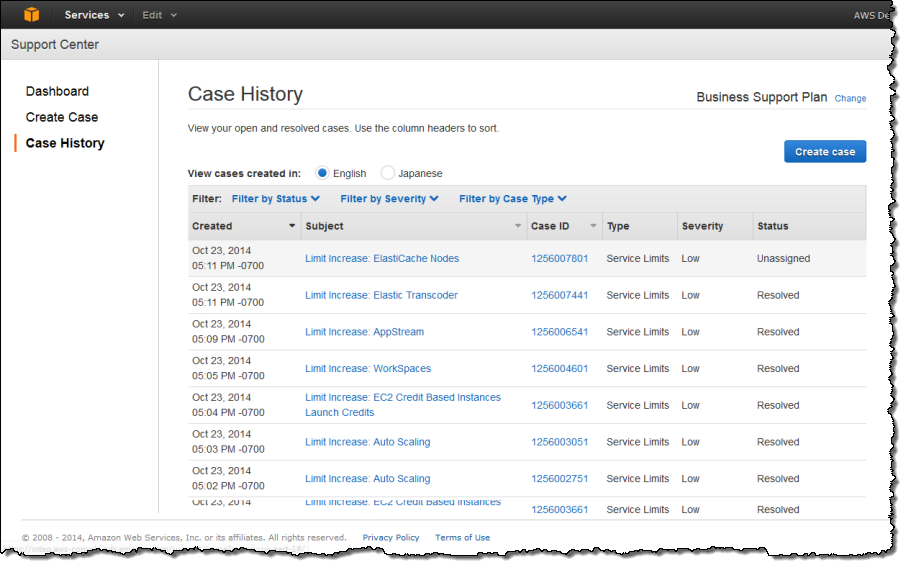 We've Got Your Back
AWS Support offers plans designed to work for AWS customers of all shapes and sizes. If you do not currently have a support plan, you can easily sign up now!
— Jeff;