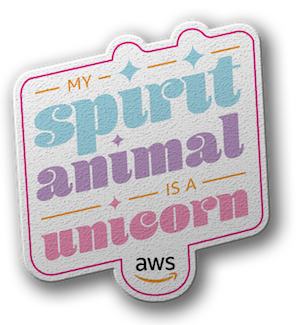 Startup Stories: Notes from Founders
Startups are often defined by their journeys... How they got started... Where they are now... and where they're going next...
Journals are visual records: places to capture ideas, make notes, or create memories... an analog view into the human story of a digital business.
The result of combining the two is an eclectic, engaging and ultimately very personal collection of 25 startup stories, and the people behind them.

#AWSStartupStories
Issue 5: The Game Changers
While some people learn to simply work around problems, these entrepreneurs set out to solve them. Whether they're challenging the banking industry or making brand engagements smarter, they're never going to settle for 'good enough'

Meet the Game Changers
Florian Douetteau co-founded Dataiku in 2013 to make it easier for people without advanced technical skills to use data analytics and AI tools. The platform helps teams confidently interpret large datasets, powered by services like Amazon Redshift and Amazon EMR. Dataiku's main office is in Silicon Sentier in Paris.

Launched in 2011, Relay42 uses smart technology to help brands transform fragmented information into personalized, powerful marketing messages. Co-founder Koen Bos credits an innovative tech stack including services like Amazon Kinesis for helping Relay42 expand from its original Amsterdam office to operations in five global capitals, including London, Singapore, and Paris.

Optio.Ai was founded by Shota Giorgobiani and Giorgi Mirzikashvili in 2016, to move the country's banking system into the 21st century through the use of AI and data analytics. Based in the founders' native Tbilisi, Optio.Ai uses a suite of AWS services for development, cloud storage, and management.
Credimi co-founder Edmondo Porcu is on a mission to help Italian businesses. In Italy, it can take several months for invoices to be paid, leading to disrupted cash-flow and stifled growth. Founded in 2017 in Milan, Credimi bridges this gap by turning invoices into cash advances, with loans rapidly approved by Credimi's proprietary risk evaluation technology.