Amazon EBS is committed to providing an easy to use, high performance block storage solution for virtually any application you want to run in the cloud, while delivering the scalability and predictable economics of the cloud so that you can unlock maximum value from your deployments on AWS. With Amazon EBS, you get the reliability, security, performance, and continuous innovation that is needed to modernize for the future, making Amazon EBS the ideal choice for running your business-critical workloads. Read these stories that highlight how customers across a broad range of verticals are using Amazon EBS to unlock performance and cost-savings.

Performance and Cost Optimization
Devo achieves 20% reduction in costs by migrating to Amazon EBS gp3 volumes, while maintaning sub-millisecond query response times
Devo also leverages Amazon EBS Elastic Volumes to dynamically increase performance with no downtime during period of high demand. If their application demand exceeds the lower cost HDD-backed EBS st1 volume credit, Devo modifies the volume type to gp3, keeping volume size consistent, to obtain higher IOPS that can meet peak loads. Once the peak declines and credits are available again, Devo switches back to st1 volumes.
AWS has helped us grow from a five-person startup to a truly global company. There wouldn't be Devo without AWS.
Tony Le, Director of Cloud Partnerships, Devo
iPatientCare improves application performance by 40% with Amazon EBS
iPatientCare is a pioneer in cloud-based ambulatory EHR, revenue cycle management services, integrated practice management, and patient engagement solutions. iPatientCare uses Microsoft SQL Server on AWS with data storage on Elastic Block Store that played a significant role in improving entire application performance by 40%. Our maintenance and deployment activities are getting carried out faster than ever before with noteworthy reduction in operational cost by 60%.
Shripal Shah, Senior Technology Officer, iPatientCare

Repricer Express moves to AWS from Azure for lower costs, higher performance
Repricer Express uses Amazon Elastic Block Store (Amazon EBS) with provisioned IOPS solid state drives (SSDs) for high-performance block storage. The flexibility of Amazon EBS enables RepricerExpress to find a better fit between its architecture and its applications. "By taking advantage of the high-performance SSD option for Amazon EBS, we designed a storage platform that aligned closely to the data access patterns of our applications," says Elder. "This Amazon EBS option will help us reduce costs and deliver even stronger application availability."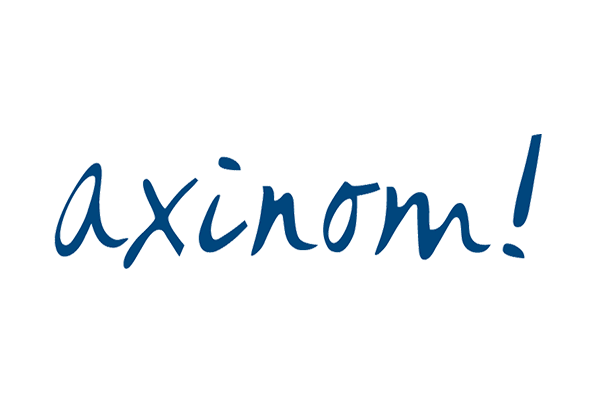 Axinom Cuts Costs with Amazon EBS and Amazon EC2 Spot
Axinom, a leading provider of digital solutions to the media and entertainment industry, struggled to scale their Content Management System (CMS) and Digital Rights Management (DRM) solutions to keep up with increasing user traffic while running SQL Server in an on-premises data center. Rather than rewrite these applications, Axinom migrated their SQL Server-based application environment to AWS for better scalability and flexibility. In so doing, Axinom cut costs for supporting their digital media supply chain services by 70 percent using Amazon EC2 Spot Instances, enabling them to offer more competitive pricing for their customers, according to Axinom's Chief Technology Officer, Johannes Jauch. In addition, AWS helps customers like Axinom cut costs with Amazon Elastic Block Store (Amazon EBS) General Purpose SSD (gp2) volumes that deliver single-digit millisecond latencies and the ability to burst to 3,000 IOPS for extended periods, particularly well-suited to SQL Server workloads.

Bristol Myers Squibb uses Amazon EBS volumes to increase performance and cost savings while using AWS Storage Gateway
In their internal testing, Bristol Myers Squib found that General Purpose SSD block storage (gp2 EBS volumes) is a good option for Storage Gateway for datasets of small-to-medium files sizes (1 MB to 1 GB), with negligible impact on performance. They use Provisioned IOPS SSD (io1) for larger data sets and saw similar results. By using the right types of volumes that met their needs, potential savings can be up to 40%, which can be substantial in many life science applications.
ProtectWise enables stateless storage architecture and 95% reduction in storage costs, using Amazon EBS and Amazon S3 for their Apache Cassandra deployment
Using Amazon S3 and Amazon EBS has significantly reduced costs for ProtectWise. "Our savings per unit of data has gone down an average of 30 percent per month over the last two years," says Josh Hollander, director of platform development at ProtectWise. "Using AWS, we have reduced our storage costs by 95 percent, meaning we are spending $1 for every $20 we would have spent on a traditional system." ProtectWise increased performance at the same time.
Our solution built using Amazon S3 and Amazon EBS ingests 50 terabytes of compressed network data and metadata each day, adding up now to many petabytes of stored data. We can search all that data with response times of 1 to 3 seconds. Nobody else in the security industry can do this. It blows our customers away.
Gene Stevens, Co-founder and Chief Technology Officer, ProtectWise
Viasat Boosts Analytics Performance Using Amazon EBS for its Kafka cluster
"Adopting Amazon EBS st1 volumes smoothed out I/O performance for high-throughput data capture, improving the availability of our monitoring dashboards without increasing our storage cost." The team has also realized several other benefits. "Using Amazon EBS st1 volumes gave us the flexibility to choose instance sizes independent of I/O considerations," says Woodlins. "Maintenance is faster, because we can reattach drives as needed instead of having to deploy and rebalance a new, empty server. We were also able to reduce the number of default replicas of our cluster from three to two because of the redundancy built into EBS volumes."
In addition, Viasat noted that using Amazon EBS st1 volumes enabled it to saturate instance I/O to the limit on the machine, resulting in maximum utilization and no need to overprovision. The company plans to move more of its data storage to Amazon EBS st1 volumes. "Tests with our Hadoop workloads have shown great results," says Woodlins. "Our long-term plan is to move them from Amazon EBS d2 instance store to st1 drives." With the capability and flexibility of AWS Cloud storage, Viasat can continue to drive broadband innovation and performance ever higher.
Videology accelerates performance and cost savings for Hadoop clusters with Amazon EBS
To address its performance and cost challenges, Videology specifically decided to deploy Amazon EBS Throughput Optimized (st1) volumes. These low-cost, persistent, block-level storage volumes use hard disk drives (HDDs) along with Amazon EC2 instances to deliver high-throughput storage for Videology's big-data workload. "We were able to save $15,000 per month, increase our available storage by 5%, and turn off eight server nodes by moving to Amazon EBS st1 volumes to support our Hadoop cluster," said David Ortiz, Sr. Software Engineer.
Backup and Restore with Snapshots

Read the documentation
Find helpful user guides and resources to learn more about Amazon EBS.
Read documentation

Sign up for a free account
Instantly get access to the AWS Free Tier.
Sign up
Start building in the console
Get started building with Amazon EBS in the AWS Management Console.

Sign in