AWS Launches Infrastructure in Israel
New Edge Location for Amazon CloudFront - a fast and highly secure content delivery network. Learn all about the launch's benefits & apply for our POC program to get started with $300 credit!
Get $300 for your next project!
Amazon Web Services (AWS) would like to introduce you to the many benefits of the new Edge Location in Israel. Our Proof of Concept (POC) Program provides credit to businesses to quickly get started on AWS Edge Services by subsidizing a proof of concept.

What is Amazon CloudFront?
Amazon CloudFront is a highly secure and programmable Content Delivery Network (CDN) that accelerates the delivery of data, videos, applications and APIs to users worldwide, with low latency and high transfer speeds. Amazon Web Services (AWS) announced it has launched its first infrastructure in Israel with the opening of an Amazon CloudFront Edge Location.
What does that mean for AWS users?
The new Edge Location brings the full suite of services provided by Amazon CloudFront including integration with compute, networking, and security services such as, Amazon Elastic Compute Cloud (Amazon EC2), Amazon Simple Storage Service (Amazon S3), Lambda@Edge, AWS Shield, AWS WAF - Web Application Firewall, and AWS Certificate Manager.

AWS's expansion into Israel further improves availability and performance of Amazon CloudFront to end-users, with customers across the country seeing up to 75 percent reduction in latency for delivery of their content.

How do I get started?
You can join AWS Free Tier. AWS Free Tier includes 50GB data transfer out, 2,000,000 HTTP and HTTPS Requests with Amazon CloudFront.
Fast and global
Security at the Edge
The Amazon CloudFront content delivery network (CDN) is massively scaled and globally distributed. The CloudFront network has 188 points of presence (PoPs), and leverages the highly-resilient Amazon backbone network for superior performance and availability for your end users.

Amazon CloudFront customers can protect their applications using AWS WAF and AWS Shield. AWS WAF is a web application firewall that lets customers monitor and control the requests that are forwarded to Amazon CloudFront and AWS Shield is a managed Distributed Denial of Service (DDoS) protections service.

Highly Programmable
DEEP INTEGRATION WITH AWS
Amazon CloudFront features can be customized for your specific application requirements. Lambda@Edge functions, triggered by CloudFront events, extend your custom code across AWS locations worldwide, allowing you to move even complex application logic closer to your end users to improve responsiveness. The CDN also supports integrations with other tools and automation interfaces for today's DevOps and CI/CD environments by using native APIs or AWS tools.

Amazon CloudFront is integrated with AWS services such as Amazon S3, Amazon EC2, Elastic Load Balancing, Amazon Route 53, and AWS Elemental Media Services . They are all accessible via the same console and all features in the CDN can be programmatically configured by using APIs or the AWS Management Console.

Learn more about Amazon CloudFront features >>
---
Get Started with AWS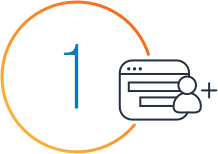 Sign up for an AWS account
AWS Free Tier includes 50GB data transfer out, 2,000,000 HTTP and HTTPS Requests with Amazon CloudFront. Instantly get access to the
AWS Free Tier
.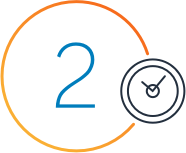 Learn with 10-minute Tutorials

Deliver Content Faster with Amazon CloudFront. Explore and learn with this
simple tutorial
.