AWS is committed to making our platform the best place to run Windows workloads by helping you save costs, scale and innovate to unlock the maximum value from Windows for your organization and your end-users. Customers love our dedication to provide choice and flexibility, that allows them to define a cloud strategy that makes the most sense for their business. Read these stories on how customers are migrating to AWS to enjoy unparalleled performance and reliability.
To read more about customers that are modernizing on AWS, please visit our new modernization blog channel.
SQL Server on AWS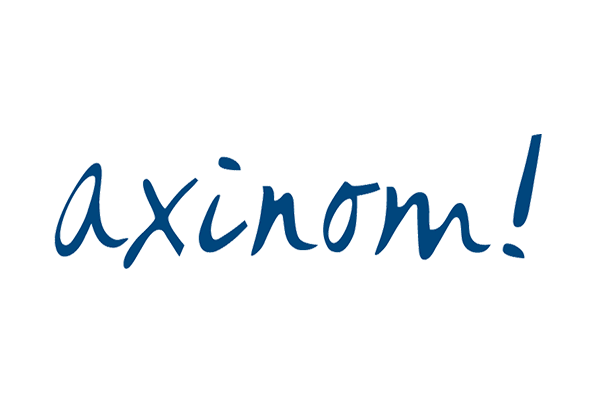 Axinom is a digital solutions provider that serves the media and entertainment industry with digital products focusing on the preparation, management, and security of digital content.
"Moving to AWS, from the previous solution based on Azure, benefited Axinom VIP tremendously. By going fully cloud-native we not only lowered the video processing costs and reduced idle hardware, but our customers also benefit from our service scaling up and down much faster and providing increased performance and availability."

Johannes Jauch, CTO, Axinom

iPatientCare is a pioneer in cloud-based ambulatory EHR, revenue cycle management services, integrated practice management, and patient engagement solutions.
"iPatientCare uses Microsoft SQL Server on AWS with data storage on Elastic Block Storage. This played a significant role in improving entire application performance by 40%. Our maintenance and deployment activities are getting carried out faster than ever before with noteworthy reduction in operational cost by 60%."
Shripal Shah, Senior Technology Officer, iPatientCare
Hess Corporation is a leading global independent energy company engaged in the exploration and production of crude oil and natural gas.
"The work we did demonstrated to the organization what was possible working with AWS. The impetus for this particular effort was provided by the divestiture — but now that we've gone through the process, we know what is possible with AWS Cloud. In the future, we will look to build cloud solutions as alternatives to our on-premises capabilities."
Jim McDonald, Lead Architect, Hess Corporation

Kaplan, Inc. serves more than 1.2 million students globally each year through its array of higher education, test preparation, professional education, English-language training, university preparation, and K-12 offerings to individuals, institutions, and businesses.
"Amazon Relational Database Service (Amazon RDS) allows our DBA team to focus less on the day-to-day maintenance and use their time to work on enhancements. And Elastic Load Balancing has allowed us to move away from expensive and complicated load balancers and retain the required functionality. Using multiple regions allows us to put our data closer to the customer for a better end-user experience"
Chad Marino, Executive Director of Technology Services, Kaplan

Delaware North is a major food and hospitality company serving half a billion customers each year.
"We compared the costs of keeping our on-premises data center versus moving to the AWS cloud…We estimate that moving to AWS will save us at least $3.5 million over five years by reducing our server hardware by more than 90%. But the cost savings will likely be greater due to additional benefits, like the increased compute capacity we can get using AWS. That lets us continually add more and larger workloads than we could using a traditional data center infrastructure, and achieve savings by only paying for what we use."
Kevin Quinlivan, Chief Techology Officer, Delaware North

Jobvite is a provides leading software-as-a-service recruiting solutions that helps companies source, hire, and onboard top talent.
"Now we're well above 99.98% availability for our services. The difference is night and day. We were in a situation where my team was working around the clock to maintain a high level of service. After we migrated to AWS, my system and database administrators now regularly get a full night of sleep. We also raised an additional $25 million of expansion capital from investors."
Theodore Kim, Senior Director of SaaS Operations, Jobvite

The International Air Transport Association (IATA) is the trade association for the world's airlines, representing 250 airlines, which account for 84 percent of the world's air traffic.
"The AWS Cloud is changing the paradigm—it's letting us be considerably more strategic in how we spend our resources, not to mention providing more functionality to users. We need AWS so that we can turn around the data quickly for our customers. Our response times have definitely improved, thanks to Amazon EC2."
Pascal Buchner, Director of IT Services & CIO, IATA

Windows Server on AWS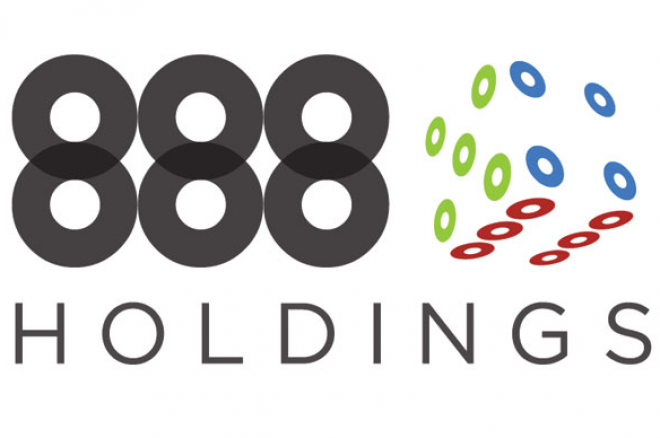 888 Holdings PLC Company is one of the world's most popular online gaming operators & platform providers.
"After buying a new company, we needed a fast way to migrate one of their existing datacenters. With AWS, we were able to quickly migrate Windows Servers, SQL Server, .NET application workloads in 3 weeks. After migrating these workloads, we were able to achieve faster time to market, ensure security for the datacenter and save thousands of dollars per month."
Gabi Dvir, IT Director, Head Of Infrastructure, 888.com

Ancestry analyzes and compares billions of historical records, tens of millions of family trees, and millions of existing customer DNA profiles to deliver data-driven insights that help empower journeys of personal discovery.
"AWS provides us with the flexibility we need to stay at the forefront of consumer genomics. We're confident that AWS provides us with unmatched scalability, security, and privacy."
Nat Naterajan, VP Product & Technology, Ancestry

Expedia Group provides travel-booking services across its flagship site Expedia.com and about 200 other travel-booking sites around the world.
"Using AWS, we were able to build and deliver the ESS service within three months. Latency was our biggest issue. Using AWS, we decreased average network latency from 700 milliseconds to less than 50 milliseconds."
Magesh Chandramouli, Principal Architect, Expedia
Macmillan Learning is an educational solutions company focused on delivering content, tools and services to facilitate instruction and learning.
"Using AWS, we have on-demand capacity for Launchpad. We can easily scale the application to support the exponential user growth we are witnessing each academic year. We can now provision new instances in minutes, as opposed to the hours it used to take."
Dawit Lessanu, Vice President of Architecture and Engineering, Macmillan Learning
Origin Energy is a leading energy provider in Australia that supplies energy options, including electricity and gas, across the country.
"Origin Energy is moving to Cloud to provide increased flexibility and agility to better serve our customers. In doing this we are faced with tactical applications running on older, legacy Windows server operating systems. Due to the tactical nature and limited lifespan of these applications, investment to re-platform or refactor the application is not preferred. To address this Origin Energy is in the initial phases of evaluating the AWS End-of-life Migration Program (EMP) to enable the supported and secure migration of legacy Windows applications without the requirement for code changes."
Nick Andrews, Group Manager - Cloud and Infrastructure Services, Origin IT
Playwith is a Korean online game developer and publisher that publishes high quality, free-to-play games.
"We chose to run our Windows workloads on EC2 AWS because the platform provided us with scalability and performance, versus other cloud providers that we were evaluating. We recently launched our first mobile game using our own IP, which mean that it was very difficult to predict the number of initial users. During the launch, it was important that we could prepare for unexpected user traffic overflow. In the past, we had to manage every single thing in an internet data center environment, even physically visiting the datacenter. But now that we're on AWS, we can focus on our core business better instead of managing a datacenter. We would have needed 1.5x larger of a workforce to successfully manage an infrastructure this large. On AWS, we are able to manage large-scale infrastructure with a compact workforce."
Jinwan Kim, Director, Playwith

The Redcat Hospitality IT Platform provides a point-of-sale solution, including kitchen management and reporting, for cafés, restaurants, and multisite franchises. Redcat also enables loyalty campaigns, online ordering, and business intelligence.
"If you're running Windows with other workloads or are thinking about future integrations with advanced analytics or machine learning, you'd be crazy not to consider AWS."
Phillip Frantz, Special Projects, Redcat
Unliever is a consumer goods company that sells food, home care, refreshments, and personal care products in over 190 countries.
"By using AWS, we improved time to launch for a digital marketing campaign from two weeks to an average of two days. That's more than seven times faster than our traditional environment. If a brand manager has an idea, he or she can implement it before the competition."
Sreenivas Yalamanchili, Digital Marketing Services (DMS) Global Technical Manager, Unilever

Modernizing Windows Server and SQL Server on AWS
As customers bring their Windows workloads to AWS, many will look to modernize over time to reduce costs, gain agility and break free from licensing restrictions. Here are a few stories of customers which modernized their SQL Server databases on AWS.

Biblica, or the International Bible Society, was founded in 1809 and is the worldwide copyright holder of the New International Version of the Bible.
"Biblica, the International Bible Society, was experiencing website performance issues due to high traffic levels. MissionCloud moved Biblica onto more scalable infrastructure, specifically around auto-scaling and shared storage using EFS for their workload. "Biblica appropriately sized their database to handle very high traffic levels by migrating their on-premises Microsoft SQL Server database to Amazon Aurora MySQL on Linux."
Mark Medina, VP Marketing, MissionCloud

Bhinneka is an offline retailer in Indonesia that has embraced e-commerce. The company now runs business-to-consumer (b2c), business-to-business (b2b), and business-to-government (b2g) websites, selling office supplies to b2b and b2g customers and a wide range of items including clothing, tools and computers to its b2c audience.
"AWS gave us better access than Microsoft Azure to cost-effective open-source software that allowed us to drive innovation. We've reduced our costs by 30 percent with by moving our Windows workloads to Linux on AWS, while gaining a broader set of Linux cloud applications and uptimes of 99.98 percent."
Lodewijk Tanamal, Chief Technology Officer, Bhinneka

Based in the Netherlands, Davinci provides software solutions for the loan and mortgage industries.
"For us Aurora-Postgres on Linux means database freedom, rich set of features, flexibility and scalability. We think it's made for financial services and it helps us to stay ahead of competitors."
Jan Lamber Voortman, Managing Director, Davinci

Decisiv provides a cloud-based service relationship management (SRM) software-as-a-service solution for commercial fleets to effectively manage and measure service and repair events to drive uptime and asset availability.
"Aurora PostgreSQL on Linux is instrumental for Decisiv as we upgrade our infrastructure to support the growing scale, performance and reliability requirements that our customers expect. We've consolidated multiple SQL Server instances into a single database that boasts higher performance at a better cost. Thanks to Aurora, our migration from SQL Server to PostgreSQL on Linux went more smoothly than we anticipated, and we are now well-positioned to rapidly scale."
Satish Joshi, CTO, Decisiv

Earth Networks manages and operates sensor networks that collect real-time weather and lightning data. The company's enterprise solutions enables organizations and markets to prepare for weather and climate events and improve business operations.
"Earth Networks utilizes AWS Aurora as the high-availability database backend for our critical Entity Management system. This system provides partner and account subscription management, authorization, access, and customization details for all our SaaS and DaaS products and services. Customers can easily update their access and settings, add additional subscriptions or products, refine customizations for their users' profiles, and manage licenses. With AWS's Aurora services, our infrastructure provides best-in-class security, structure, and availability to support our customers' access and customization needs so they can leverage our critical weather data to make smart business and safety decisions."
Randy Lakin, Director of IT, Earth Networks

FireEye creates cybersecurity solutions that are used by global organizations and governments.
"Modernizing onto AWS Aurora and Amazon Serverless services allowed FireEye to release a product in marketplace in months, versus years. We will be able to innovate and scale to meet the elastic requirements of our customers and grow to meet their needs."
Sai Vashisht, Distinguished Engineer, FireEye

Infor builds business applications with last-mile functionality and scientific insights, delivered securely through the cloud for select industries.
"We needed more agility, and building data centers did not make sense for our customers and the business. We're running tens of thousands of SQL and Aurora databases on AWS and are seeing substantial savings on our monthly costs."
Richard Sharp, Director of Databases, Infor

Madgex creates career center services and job board software to enable organizations with the online recruiting process.
"Madgex software powers over 200 global job board brands. We handle over 5 million geography calls to our location database daily and needed a solution that allowed us to scale the service effectively. Utilising SQL Server on Linux has enabled us to be more reactive in our scaling solution, and seen us reduce our spend by 30%. Now we can easily change server type, allowing us to react to the change in traffic throughout the year, without impacting service."
Chris Adams, CTO, Madgex

Mathnasium™ is North America's leading, math-only supplemental education company, with more than 1,000 locations worldwide.
"Having automated backups, database snapshots, multiple availability zones and the ease of being able to change class sizes has made Mathnasium far more efficient than they were with on-premises SQL Server. Now, instead of having to dedicate different IT professionals to separate tasks, Mathnasium can easily manage everything from a single console, freeing up the department to focus on other development concerns."
Jason Condello, VP of Technology, Mathnasium

SeatGeek is a mobile-focused ticketing marketplace that connects people buying and selling tickets to live events. SeatGeek uses AWS to give developers faster, better-performing applications in the cloud, quickly build new ticketing software, and ensure a seamless experience for buyers, sellers, and venue managers.
"By running our .NET application on AWS, we get high availability, which is critical to ensure a seamless experience for ticket sellers, buyers, and sports and concert venue managers."
Jon Coe, Senior Software Engineer, SeatGeek

Fileforce provides cloud-based file storage and document management services used by more than 300 corporate customers worldwide.
"We often have customers asking us for new features, and we can deliver those features in weeks instead of months because of the agility we get by running on AWS. We continue to move our source code to .NET Core, and soon we will move away from Windows to Linux, which will enable us to save 30 percent on licensing costs"
Aram Sargsyan, Chief Executive Officer, Fileforce


Visma offers software-as-a-service (SaaS) human resources and financial management applications to about one million customers across Europe. The company uses AWS to release new software features as quickly as possible to meet users' needs.
"By migrating one of our .NET applications to AWS and modernizing, we were able to go from releasing 6 software features per year to releasing 6 features per month. That means we can respond quickly to new market opportunities and get new features to customers before our competitors."
Alexander Lystad, Chief Cloud Architect, Visma

WonderLend Hubs is a fintech startup that enables loan processing for consumers and small businesses.
"At Wonderlend Hubs, we chose AWS Aurora PostgreSQL RDS as our database when we re-imagined our cloud-native digital loan processing platform. The Wonderlend Hubs Gateway API Server, WLH Core Services & Process Server along with the user portals, work seamlessly with the Aurora PostGreSQL RDS backend in a highly-available, scalable, durable and resilient architecture. In stress tests that we have run, we've been able obtain 3x the throughput with an Aurora instance sized at less than half the compute and memory capacity of our earlier on-prem version running on a popular commercial DB server. Partnering with AWS Aurora, we are now able to deliver 'Lending freedom with Database freedom' to our clients and partners."
Ram Ramdas , Founder & Chief Evangelist, Wonderlend Hubs

Xero provides cloud-based accounting software to small and medium-sized businesses, with over two million subscribers worldwide.
"Running Windows on AWS was a key enabler in our move to AWS in 2015. CloudFormation allowed us to reimagine our existing manual deployment processes entirely in code. More recently AWS System Manager made it even easier to run script for patching in a controlled manner across portions of our Windows fleet. Finally, the stability of the EC2 platform when combined with Autoscaling groups gives us peace of mind around tolerating Availability Zone failure without missing a beat. This allows our teams to focus on improving the application or in some cases transitioning part of the stack to containers. Over the next 3 years, Xero plans to move from a 70% Windows / 30% Linux mix to a 30% Windows / 70% Linux mix of OS. The flexibility of the AWS Platform has been a key enabler in this change."
Ben Salt, Executive GM of Reliability, Xero

Migrating from Microsoft Azure to AWS
eMarketer is a research company that enables thousands of companies around the world to better understand markets and consumer behavior.
"A year ago we moved the majority of our workloads including .NET-based microservices, Kubernetes Clusters, Microsoft SQL Server, and more from Azure into AWS. Our experiences with AWS's sales team, Technical Support and Solutions Architects are a world of difference. With the improved performance and reliability of our microservices, and approximately 18% cost savings, we haven't looked back."
David Sheehan, Lead DevOps Engineer / Systems Architect, eMarketer

IntelliGuard creates Radio Frequency Identification (RFID) solutions that offer automation for management of pharmaceutical inventory and critical care supplies.
"When I first came to IntelliGuard, I saw what we had built in Azure and, knowing what I knew about AWS, felt it was only right to advocate that we move to AWS. I feel AWS is much more mature than Azure. It was the obvious choice. We must make it easy for our developers to deploy into an infrastructure, create solutions, and iterate. When we ran in Azure, I didn't see those capabilities for our team. For example, the Azure SQL database solution didn't have much of the functionality we wanted to take advantage of, even though SQL is a Microsoft product. Comparatively, Amazon Relational Database Service (Amazon RDS) for SQL Server provided us all of the flexibility and functionality we needed and more."
Jeff Webber, Director of Technology, IntelliGuard

Seven West Media is an Australian magazine publisher. The company publishes New Idea, InStyle, Marie Claire, Women's Health, and other popular Australian lifestyle brands
"That [DDoS] attack was more than double the spike that had triggered the most recent downtime event on our previous cloud infrastructure, but on AWS it was barely a blip. With zero downtime and no effect on user experience, we avoided revenue losses and damage to our reputation with readers and advertisers."
Will Everitt, Director of Digital Product and Technology, Seven West Media
RepricerExpress, a sister application of automated feedback solution FeedbackExpress, enables Amazon Marketplace and eBay sellers to set and customize automated pricing strategies.
"It's an easy migration to AWS from Azure. AWS services are up to the task, and it's easier to manage your Microsoft licensing on AWS. When considering your long-term objectives, you should definitely look at AWS."
Damian Elder, DevOps Engineer, RepricerExpress
AgriDigital, based in Australia, offers solutions to help global agriculture supply chains reduce risk, with a focus on grain and cotton.
"Our application is running at least 50% faster on AWS, which is leading to a better experience for the farmers and other supply chain customers using the application."
Dominik Moreitz, Head of Engineering and DevOps Lead, AgriDigital