Hybrid Cloud with AWS
AWS experience wherever you need it
AWS hybrid cloud solutions and services can help you run and manage your applications wherever they may need to reside. While most applications can run in the cloud, some need to remain on premises or in a specific location due to low latency, local data processing, or data residency requirements. With AWS, you can use the same infrastructure, services, APIs, and tools wherever you need it – from the cloud, to on premises, and to the edge.

Benefits
AWS wherever you need it
Developers want to build and run their applications using the same AWS infrastructure, APIs, services, and tools wherever their applications may need to reside to meet low latency, local data processing, or data residency requirements. AWS is the only cloud provider that distributes a consistent set of cloud services to wherever customers need it – to on-premises datacenters, branch locations, manufacturing plants, large metro centers, 5G networks, and other remote locations.
Broad range of services
Enterprises often need to support a wide range of hybrid use cases, like disaster recovery to the cloud, data center extension, and cloud bursting. This necessitates a rich set of services and tools to enable customers to build hybrid architectures that meet their specific needs and requirements. AWS has more compute, networking, storage, security and identity, data integration, management, monitoring, and operations services than any other cloud provider to help companies build hybrid architectures that meet their specific use cases and requirements.

Best VMware solution for on premises and cloud
Most companies run their on-premises workloads on VMware virtualization software and want to leverage their investment in VMware skills and tools as they start their move to the cloud. AWS is VMware's primary cloud partner. VMware Cloud on AWS is a jointly engineered service by AWS and VMware, and is the only VMware hybrid cloud solution that is directly managed and supported by VMware. Customers can use the same VMware skills and tools to manage and run infrastructure on AWS's cloud infrastructure platform.

Global and reliable cloud infrastructure
The AWS Global Cloud Infrastructure is the most extensive, performant, reliable, and secure cloud platform. Our global infrastructure is the core of AWS that enables us to both provide and distribute cloud infrastructure and services anywhere customers need it. This extensive infrastructure has enabled our customers to deploy applications to serve end-users and use cases around the world.

Secure and compliant
AWS offers the most secure cloud computing environment available today. With 210 security, compliance, and governance services and key features to help companies build secure and compliant hybrid cloud architectures, AWS supports more security standards and compliance certifications than any other cloud provider to help customers satisfy compliance requirements for virtually every regulatory agency around the globe.

AWS hybrid services
Run AWS infrastructure and services on premises for a truly consistent hybrid experience
Deliver ultra-low latency applications for 5G devices
Innovate faster, rapidly transition to the cloud, and work securely from any location with the full range of 200+ AWS services
See more AWS hybrid services »
Use cases
Low latency
Applications like manufacturing automation, media & entertainment content creation, real-time gaming, financial trading platforms, AR/VR, autonomous vehicles, and machine learning inference at the edge require as low as single-digit millisecond latencies. These applications need cloud infrastructure and services to be in physical proximity to where applications and end users are located, such as in on-premises datacenters, co-location facilities, large metro centers, and the mobile network edge.

Local data processing
Enterprises are generating an enormous amount of data in their digital transformation initiatives and increasing implementation of IoT devices. Some of these data sets need to be processed locally, because they can't be easily migrated to the cloud due to cost, size, bandwidth, or timing constraints. Organizations want a consistent hybrid cloud architecture to process data on premises and easily move data to the cloud for long-term archival.

Data residency
Security and tax regulations, data sovereignty, and changing geo-political dynamics can require data to be stored in a specific country, state, or municipality – as is often the case with financial services, healthcare, oil & gas, and other highly-regulated industries. Organizations want to be able to use the same services and tools to manage, analyze, and store that data wherever it may reside.

VMware cloud migration
Many enterprises who have made significant investments in VMware are looking to leverage those tools and skills as they start their migration to the cloud. AWS partnered with VMware to jointly engineer VMware Cloud on AWS to enable customers to easily migrate VMware workloads to AWS.

Data center extension
AWS helps customers with data center extension use cases, such as cloud bursting, backup and disaster recovery to the cloud, and hybrid data processing by offering a broad portfolio of services to make it as seamless as possible for customers to run their on-premises networking, security, storage, and access control infrastructure alongside

Enterprise cloud migration
Migrating enterprise applications to the cloud can be complex and require hybrid architectures when application components operate across both on premises and cloud. AWS has built the most complete and proven approach for rapidly migrating tens to thousands of applications to the cloud to help customers leverage their existing on-premises enterprise software investments.

Our customers
Morningstar is a leading provider of independent investment research around the globe.

Scripps Network Interactive uses VMware Cloud on AWS to migrate, run, and protect their mission critical workloads at scale.
YBVR provides high-quality video VR streaming experiences: Immersive, interactive, and enriched, Live, and VoD.

Comcast built a hybrid app for their Xfinity service that runs across AWS and their on-premises data centers.
Johnson & Johnson deployed a seamless network architecture between AWS and their on premises data centers.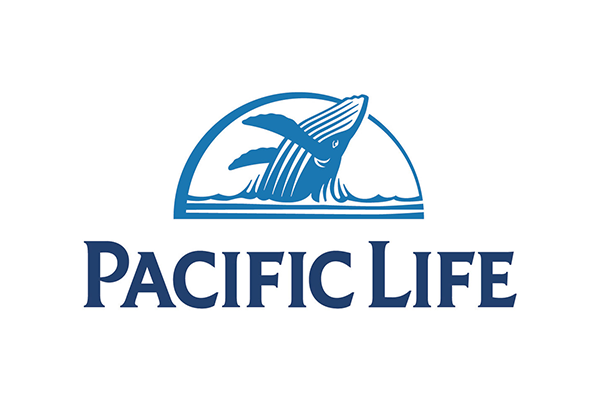 Pacific Life Insurance looked to AWS to help control its IT costs as part of a hybrid computing environment.