AWS Storage Gateway
Hybrid cloud storage with local caching
AWS Storage Gateway is a hybrid cloud storage service that gives you on-premises access to virtually unlimited cloud storage. Customers use Storage Gateway to simplify storage management and reduce costs for key hybrid cloud storage use cases. These include moving tape backups to the cloud, reducing on-premises storage with cloud-backed file shares, providing low latency access to data in AWS for on-premises applications, as well as various migration, archiving, processing, and disaster recovery use cases.
To support these use cases, the service provides three different types of gateways – Tape Gateway, File Gateway, and Volume Gateway – that seamlessly connect on-premises applications to cloud storage, caching data locally for low-latency access. Your applications connect to the service through a virtual machine or hardware gateway appliance using standard storage protocols, such as NFS, SMB, and iSCSI. The gateway connects to AWS storage services, such as Amazon S3, Amazon S3 Glacier, Amazon S3 Glacier Deep Archive, Amazon EBS, and AWS Backup, providing storage for files, volumes, snapshots, and virtual tapes in AWS. The service includes a highly-optimized data transfer mechanism, with bandwidth management, automated network resilience, and efficient data transfer.
Benefits
Integrated
Hybrid cloud storage means your data can be used on-premises and stored durably in AWS Cloud storage services, including Amazon S3, Amazon S3 Glacier, Amazon S3 Glacier Deep Archive, and Amazon EBS. Once data is moved to AWS, you can apply AWS compute, machine learning, and big data analytics services to it. Additionally, you can leverage the full AWS portfolio of security and management services including AWS Backup, AWS KMS, AWS Identity and Access Management (IAM), SNS workflows, Amazon CloudWatch and AWS CloudTrail.

Performance
AWS Storage Gateway caches data in the local VM or hardware gateway appliance, providing low-latency disk and network performance for your most active data, with optimized data transfers occurring to AWS Cloud storage tiers in the background. Users and applications continue to operate using a local storage model while you take advantage of a cloud back-end.

Optimized transfers
Compression, encryption and bandwidth management are built in. Storage Gateway manages local cache offloads to the cloud based on your desired performance parameters, so you can fine-tune the balance of latency and scale for your workloads. Only data that changes is transferred, so you can optimize your network bandwidth.

Simple
No disruptions required. Download and install the virtual machine or deploy the dedicated hardware appliance, select an interface and assign local cache capacity. The advanced networking and protocol support are all included, which means no clients to install, and no network and or firewall settings to tune. And the virtual appliance can run both on-premises as well as in Amazon EC2 to serve your in-cloud applications.

Cloud scale
Cloud storage is delivered and billed on demand, so you always have just the right amount. Workloads can expand and contract, backup and archive storage can expand without up-front media costs, and you can provision additional storage capacity without new hardware.

Durable and secure
Data stored through AWS Storage Gateway benefits from the durability and security embedded in AWS cloud storage services. Storage management tools like versioning, cross-region replication, and lifecycle management policies can lower the cost of long-term archiving, simplify audit and compliance requirements, and safeguard all of your data, not just the parts kept on-premises. All data that Storage Gateway transfers to AWS is encrypted in transit, and encrypted at rest in AWS.

Cloud Storage in Minutes with AWS Storage Gateway
AWS Storage Gateway is a fast, simple way to get started in the cloud. In this video, we'll show you how quick and easy it is to get started. In just minutes, you can be up and running in the cloud using AWS Storage Gateway.

Use cases
Hybrid cloud workloads
Big data analytics, data processing, machine learning or cloud data migration workloads with on-premises applications or data sources require architectures that require both local access and a connection to a central cloud object storage repository -- Amazon S3. The File Gateway helps you manage hybrid file and object workloads that run across both your organization and the AWS Cloud.
Backup and restore
The Tape Gateway configuration is a cloud-based virtual tape library (VTL) that serves as a drop-in replacement for tape backup systems, and integrates with leading industry backup software tools. Get the performance of local disk backups, and low-cost, highly scalable and durable cloud back-ups without disrupting current tape-based processes.
Disaster recovery on AWS
With a Volume Gateway configuration, you can take snapshots of your local volumes and store those snapshots in Amazon EBS. Those snapshots can be the starting point for an Amazon EBS volume, which you can then attach to an Amazon EC2 instance. In the event of a local site disaster simply set up your applications in the cloud or in a different datacenter, and restore your snapshot to keep running.
Tiered storage for files & volumes
Expanding on-premises NAS and SAN storage arrays consumes time, capital, and rack space. Configuring the service as a File Gateway or a Volume gives you a flexible buffer for application file data, or block volume storage that can grow as needed, extending the life of your investments and helping your organization gracefully manage capacity fluctuations.
Get started with AWS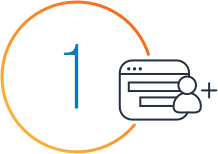 Sign up for an AWS account so you're ready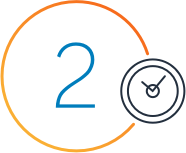 Learn more about Storage Gateway capabilities and use cases