Amazon Simple Notification Service
Fully managed pub/sub messaging, SMS, email, and mobile push notifications
Amazon Simple Notification Service (Amazon SNS) is a fully managed messaging service for both application-to-application (A2A) and application-to-person (A2P) communication.
The A2A pub/sub functionality provides topics for high-throughput, push-based, many-to-many messaging between distributed systems, microservices, and event-driven serverless applications. Using Amazon SNS topics, your publisher systems can fanout messages to a large number of subscriber systems, including Amazon SQS queues, AWS Lambda functions, HTTPS endpoints, and Amazon Kinesis Data Firehose, for parallel processing. The A2P functionality enables you to send messages to users at scale via SMS, mobile push, and email.

Benefits
Simplify and reduce costs with message filtering and batching
Amazon SNS helps you simplify your application architecture and reduce costs. With message batching, publisher systems can send up to 10 messages in a single API request. With message filtering, subscriber systems receive only the messages that they are interested in. To learn more, see Message Filtering and Message Batching.

Ensure accuracy with message ordering and deduplication
Amazon SNS FIFO topics work with Amazon SQS FIFO queues to ensure messages are delivered in a strictly-ordered manner and are only processed once. This enables you to maintain accuracy and consistency when processing transactions across a single or multiple independent services. To learn more, see Message Ordering and Message Deduplication.

Increase security with message encryption and privacy
Increase durability with message archiving, delivery retries, and DLQ
Amazon SNS stores each message published across geographically-separated data centers. If a subscribed system isn't available, Amazon SNS executes a message delivery retry policy. To preserve any messages that can't be delivered before the delivery retry policy ends, Amazon SNS can move them to dead-letter queues (DLQ). Amazon SNS can also archive messages in Amazon S3 via Amazon Kinesis Data Firehose subscriptions. To learn more, see Message Archiving, Delivery Retries, and DLQ.

Capture and fan out events from AWS services
Amazon SNS is an event-driven hub that has native integration with a wide variety of AWS event sources and destinations. Amazon SNS can capture and fan out events from more than 60 AWS services, from a number of AWS categories, such as Analytics, Compute, Containers, Databases, IoT, Machine Learning, Security, Serverless, and Storage. To learn more, see Event Sources and Event Destinations.

Send A2P notifications via SMS, mobile push, and email
Amazon SNS enables you to send notifications directly to your customers. Amazon SNS supports SMS text messaging to over 200 countries, mobile push notifications to Amazon, Android, Apple, Baidu, and Microsoft devices, and also email notifications. Amazon SNS provides redundancy across multiple SMS providers, and enables you to send mobile push notifications using a single API for all mobile platforms. To learn more, see SMS, Mobile Push Notifications, and Email Notifications.

Blog posts
Related blog posts
Get started with AWS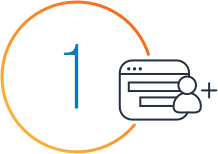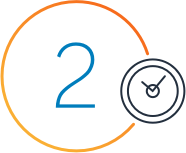 Quickly set up and use SNS tools.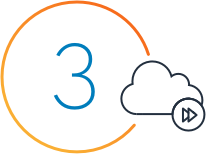 Publish and subscribe to topics in minutes.